FinTech North
Open Mic FinTech Showcase
30/09/2021 11:00
---
Join FinTech North on the 30th September for our second Open Mic Showcase as part of the fantastic Leeds Digital Festival!
At this event we want to hear from you, the FinTech North Community. Whether you're already running a FinTech, working in the innovation team in a bank or building society, or perhaps you have a great idea relating to FinTech and you'd like to take the opportunity to get feedback on it, this event is for you!
We're absolutely thrilled to feature some of the North's most exciting FinTech propositions. We can't wait to hear from:
Concordance
We're looking to fill our last few speaker slots at this event. We're always keen to champion under-represented founders, entrepreneurs and other leaders within FinTech and wider tech.  Please contact FinTech North Engagement Manager Joe Roche (joe@fintechnorth.uk) if you would like to be involved in the showcase.
With this event we aim to showcase the Leeds City Region's FinTech ecosystem, as ever we encourage guests from other regions to collaborate and get involved. This event is open to anyone who has a FinTech Business or Idea, from any organisation.
Our Events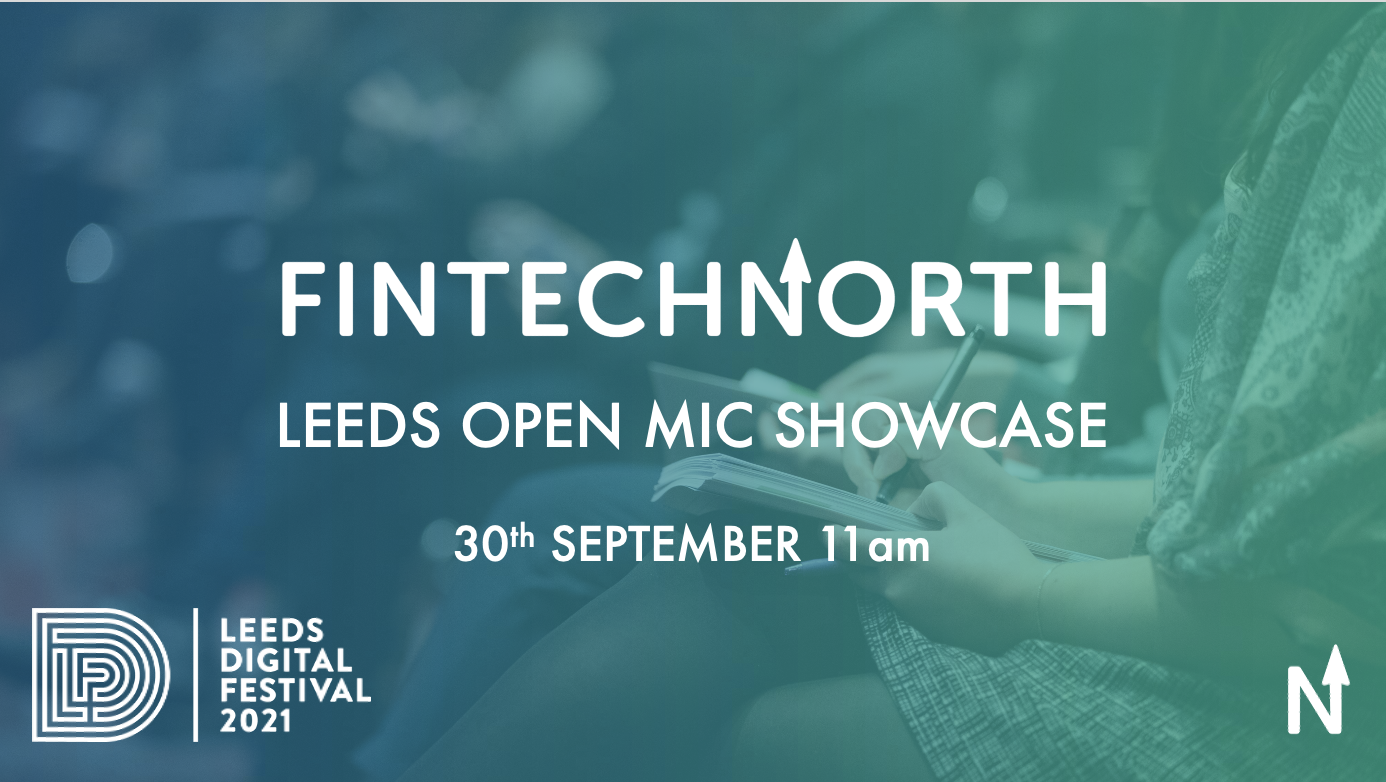 30/09/2021 11:00
Leeds Open Mic Showcase
Join us as we showcase the Leeds FinTech ecosystem as part of Leeds Digital Festival!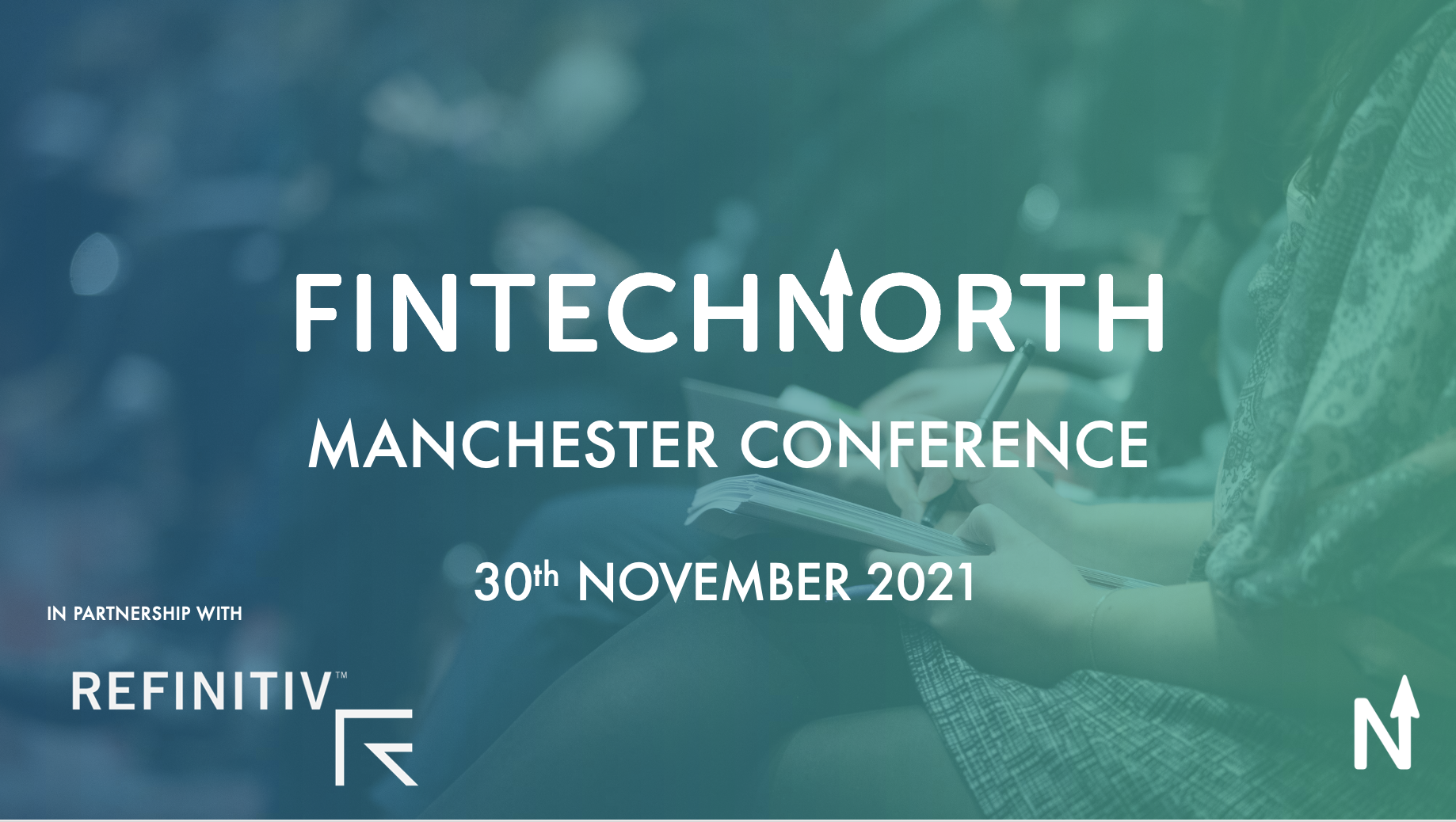 30/11/2021 10:00
FinTech North Manchester Conference
FinTech North returns to face-to-face events! Register now for our upcoming Manchester Conference!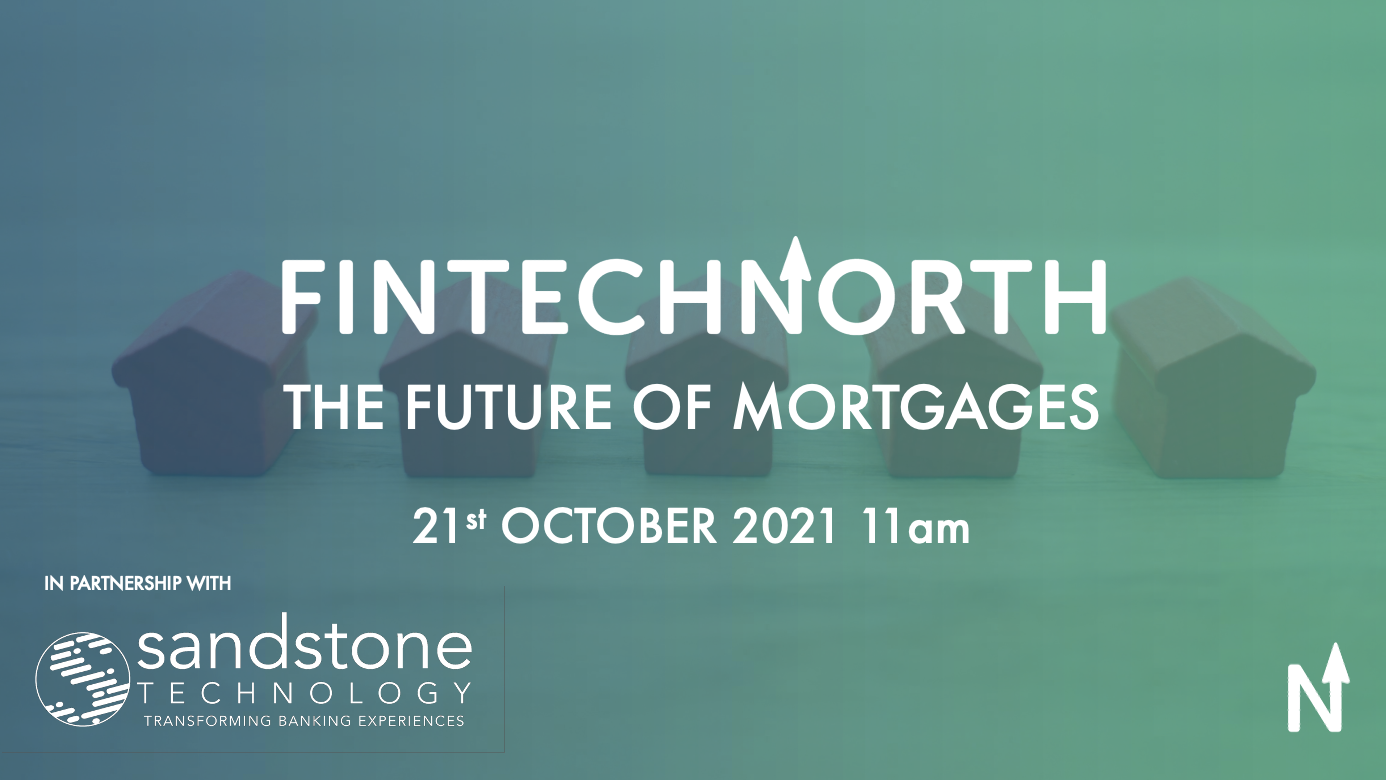 21/10/2021 11:00
The Future of Mortgages
Join Sandstone Technology and FinTech North for our latest exploration of the Mortgage market and the impact of emerging technologies.