FinTech North
The Open Banking Summit
04/05/2023 9:45
---
Open Banking, or PSD2, has been in place since 2018. Open Banking has long been seen internationally as a unique selling point of UK FinTech and a corner stone of the success of the sector. UK FinTechs are now using Open Banking to identify vulnerability, unlock revenue for UK plc, to help customers with their financial wellbeing, and even to offset their carbon footprints, to name just a few examples.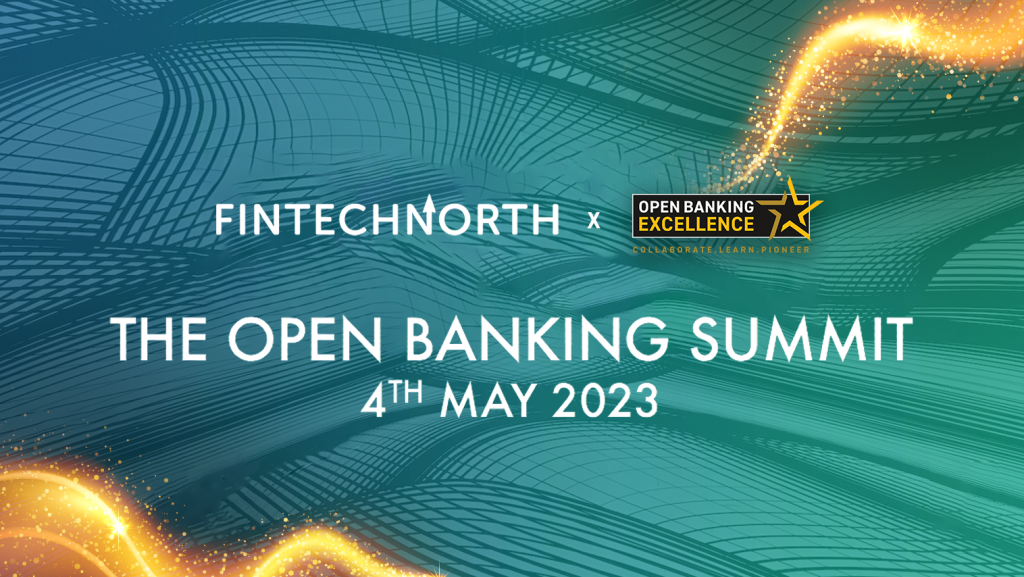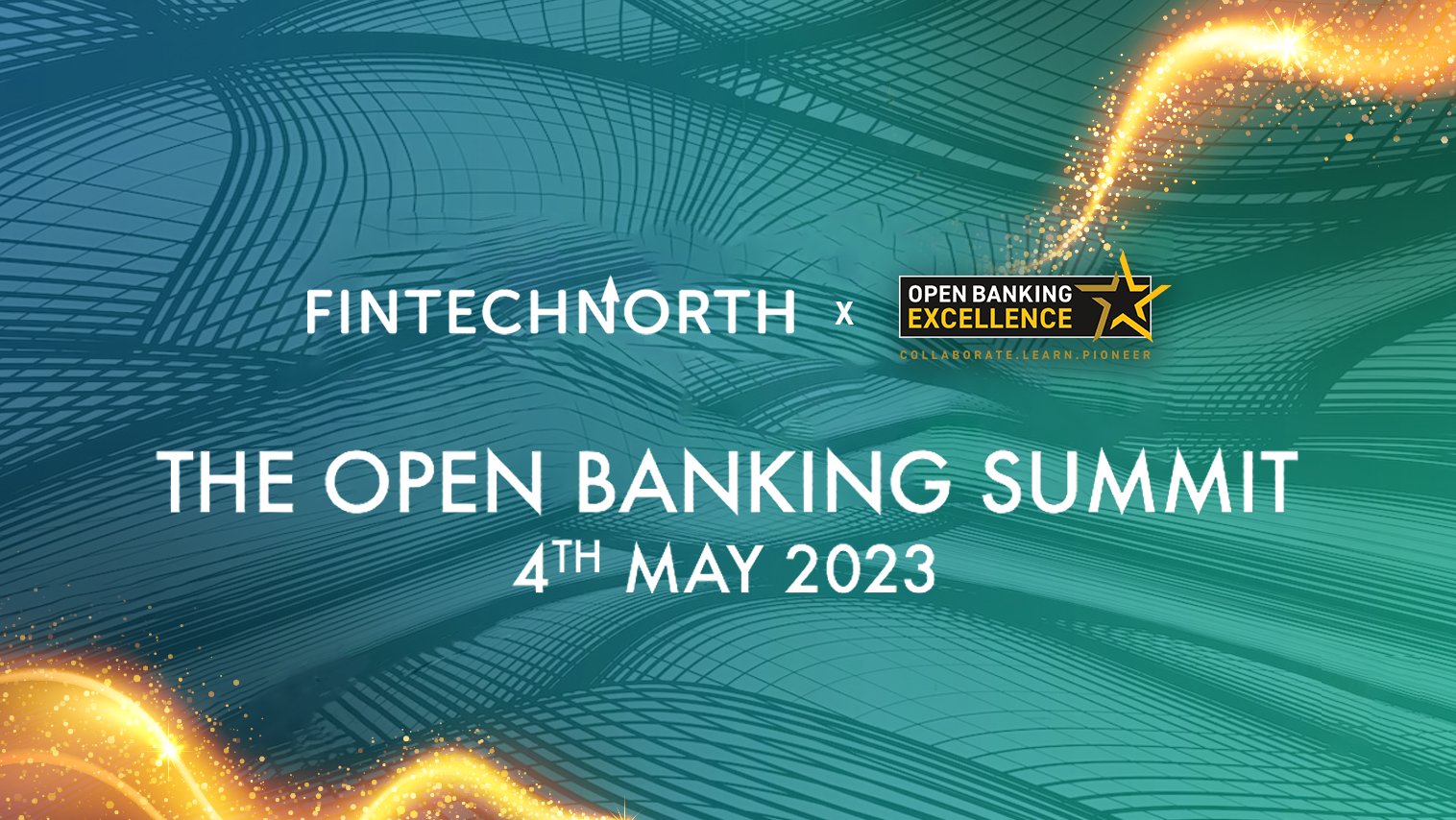 Indeed, many jurisdictions across the globe are looking with keen interest to the progress of Open Banking in the UK. Some countries around the world have chosen to move more quickly towards Open Finance, such as Australia and the Consumer Data Right, which has opened up Open Banking use-cases in sectors like energy and telecoms.
So where are we now in the UK? What comes next for Open Banking? Are we realising its full potential and do we need to see a progression towards Open Finance and Open Life?
At this event, we aim to answer those questions and more. We will bring together innovative Northern FinTechs, entrepreneurs and sector experts to discuss, alongside our vibrant Northern FinTech community.
AGENDA:
09:45-10:45: Breakfast and Networking
10:45-10:50: Welcome from FinTech North
Joe Roche, Engagement Manager, FinTech North
10:50-11:00: Welcome from OBE
Helen Child, CEO & Founder, OBE
11:00-11:15: UK Open Banking
Julian Wells, Director, Whitecap Consulting & Helen Child, CEO & Founder, OBE
11:15-11:35: Keynote from OBIE: An update from OBIE and current Open Banking environment
Marion King, Chair & Trustee, OBIE
11:35-12:20: Panel Discussion 1: Evolution of Open Banking
Hosted by Helen Child, Founder, Open Banking Excellence
Gavin Littlejohn, Partner, Potion
Lauren Langton, Head of Advocacy, incuto
Marion King, Chair & Trustee, OBIE
12:20-13:00: Lunch and networking break
13:00-13:20: Keynote from First Direct: Zoom in. Zoom out.
Saira Khan, Head of Innovations & Partnerships, First Direct
13:20-13:40: Keynote from Monzo: Payments & VRPs
Andy Sacre, Head of Payments, Monzo
13:40-14:25: Panel Discussion 2: VRPs and beyond: The future of Open Banking
Chaired by Angela Yore, Founder, Skyparlour
Andy Sacre, Head of Payments, Monzo
Lynsey Hunt, Head of PayIt, Natwest
Saira Khan, Head of Innovations & Partnerships, First Direct
Constanza Castro Feijoo, Stakeholder Engagement Manager, OBIE
14:25-15:00: Open Banking Showcase – pitches from FinTechs with OB as part of their proposition
Dan Graf, Founder, earthchain
Zoe Heron, Business Consultant & Emily Turner, Head of Partnerships, Lenvi
Ismail Bhana, Head of Engineering, AnswerPay
Andrew Rabbitt, CEO and Co-Founder, incuto
Shabnam Wazed, Founder and CEO, AGAM International
Jim Fell, CEO and Founder, Credit Canary
15:00-15:15: Open Banking and Open Finance – Opportunities for small businesses
Julian Wells, Director, Whitecap Consulting
15:05: Event Closing Address and final networking
Are you a Northern FinTech with an innovative approach or use-case for Open Banking? Are you a Financial Services organisation with an interesting story to tell? Are you a merchant using Open Banking? Can you help us shape our agenda?
It is vitally important that we feature under-represented founders and female FinTech leaders at our events – please reach out if you or someone in your network would be interested in speaking at this event!
The Open Banking Summit
Getting to this Event.
---
No.1 Circle Square, No.1 Circle Square Symphony Park
Oxford Road
Manchester
M1 7FS
E: info@fintechnorth.uk
T: +44 (0)113 834 3133
Our Events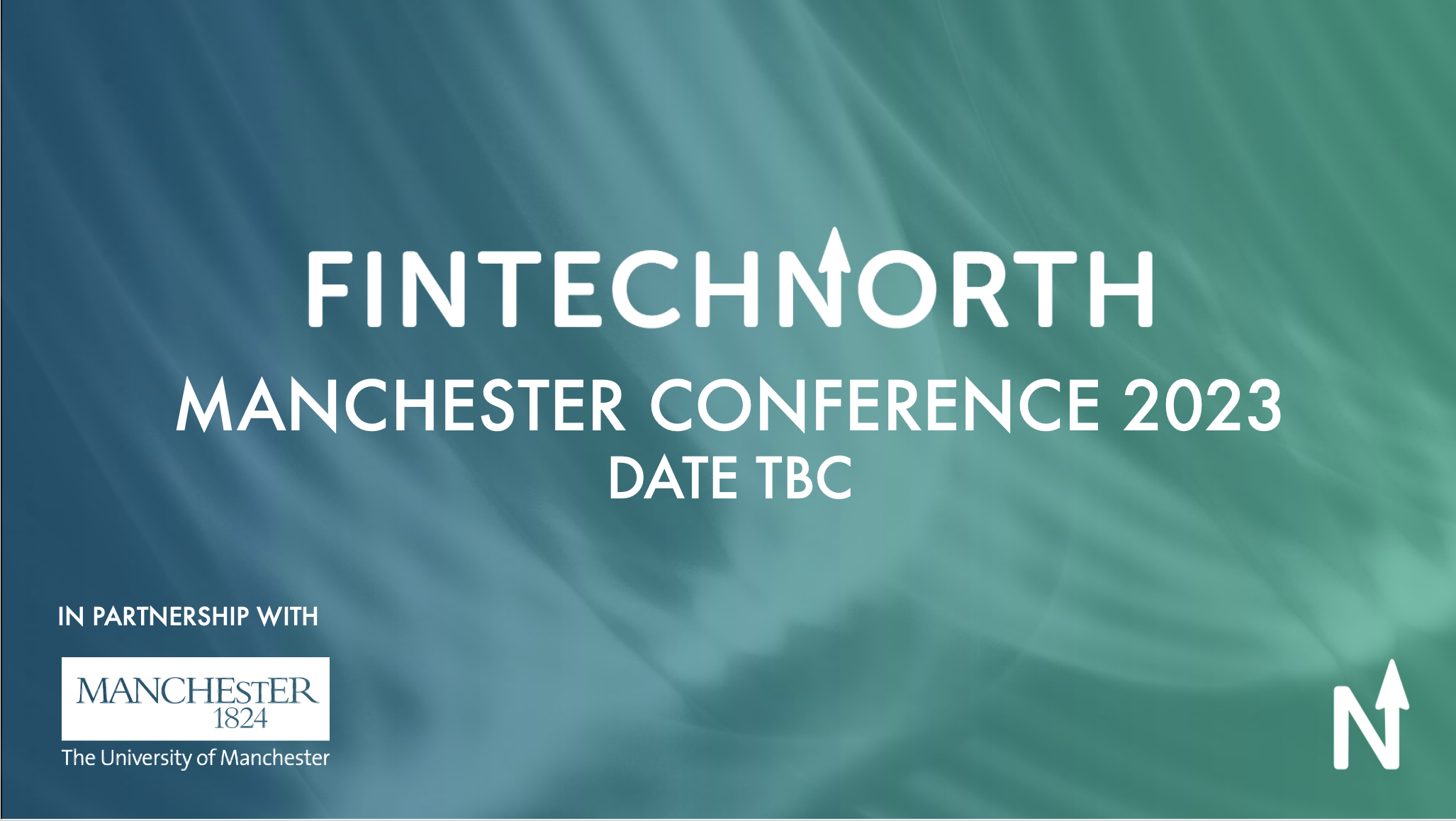 Date: TBC
Manchester Conference 2023
EARLY-BIRD TICKETS AVAILABLE NOW - Our sixth-annual Manchester Conference arrives this November!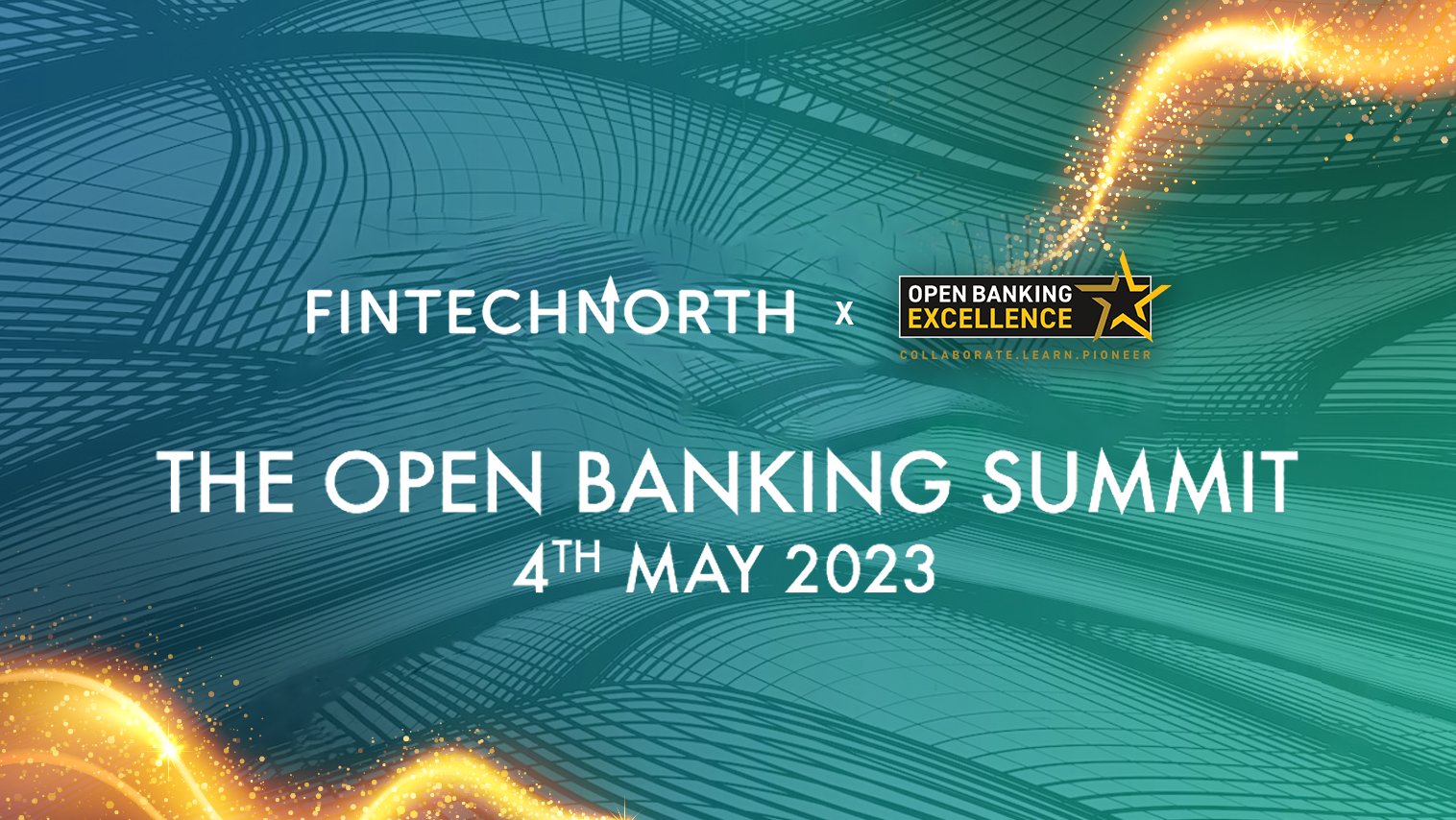 04/05/2023 9:45
The Open Banking Summit
Hosted in partnership with Open Banking Excellence, we're delighted to announce our Open Banking Summit!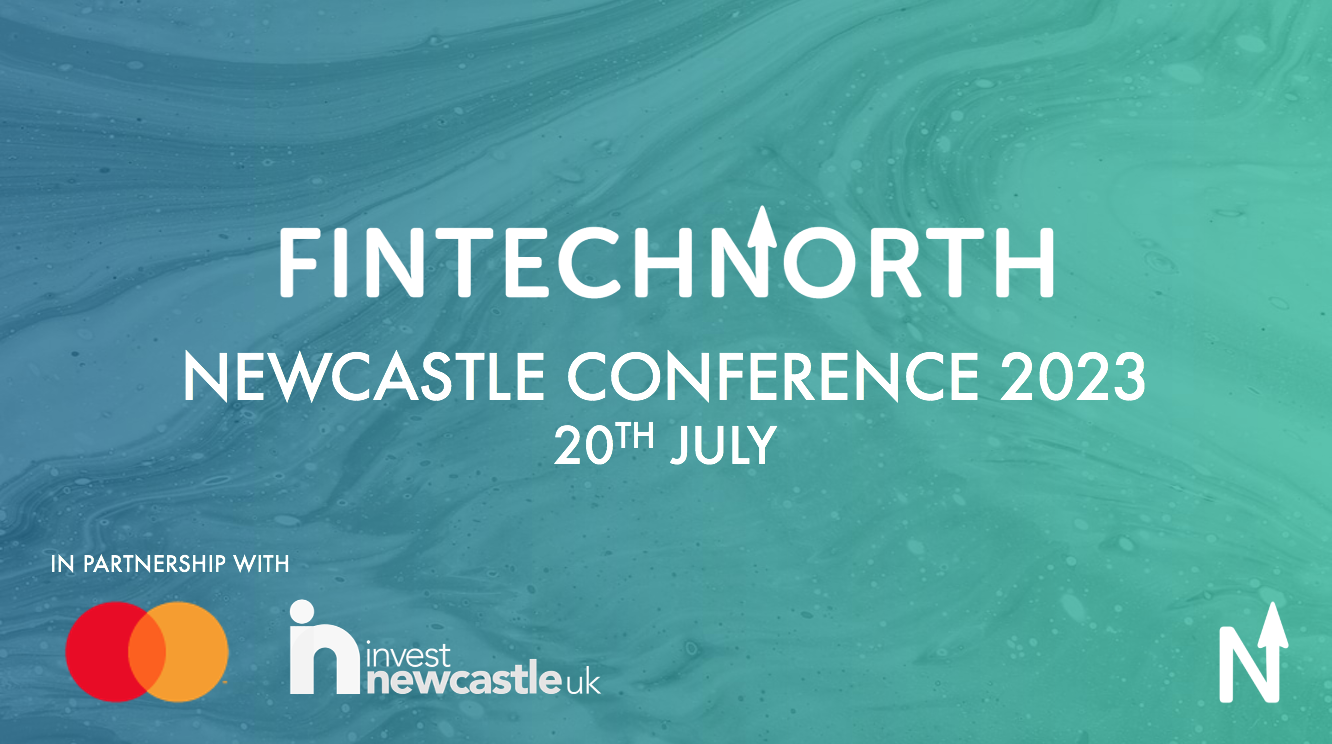 20/07/2023 8:00
Newcastle Conference 2023
We are back in the North East this July 20th!