Blockchain in Practice Event Write up
Jake Fox / 13th July 2018
---
On 13th July 2018 the Leeds FinTech community came together at Squire Patton Boggs in Leeds to discuss blockchain technology and its impact on different sectors.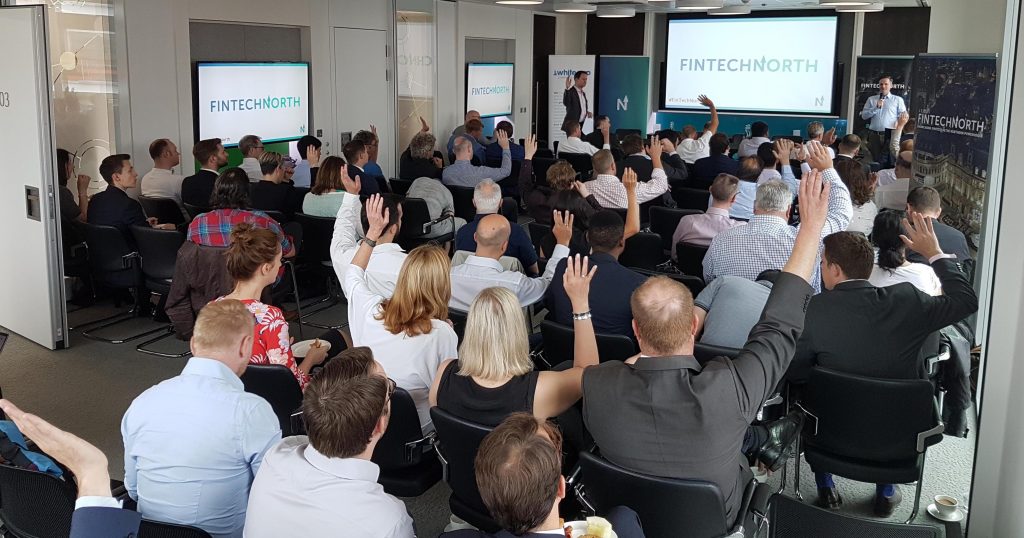 Julian Wells kicked off the event with an introduction to FinTech North – telling us that FinTech North will be expanding into new locations in the near future. So stay tuned at fintechnorth.uk.
Paul Anderson was next up to give a brief welcome to Squire Patton Boggs, the sponsor and host for the event. Squire Patton Boggs is a global law firm with an active presence in Leeds, and has also supported various FinTech North events.
What is blockchain and why should we care? – Stefan Haase, Director, Whitecap Consulting.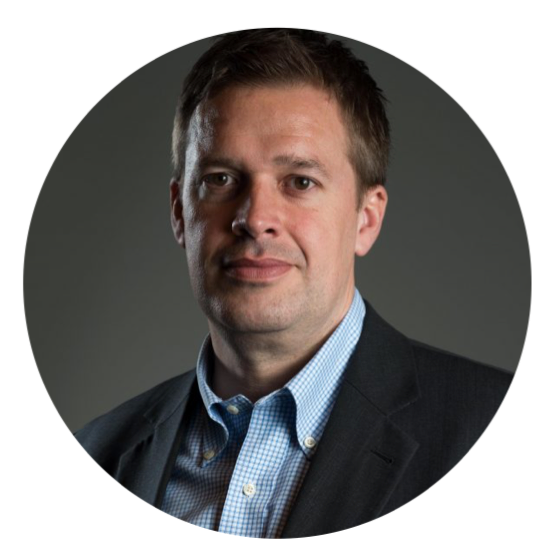 Stefan Haase, Director, Whitecap Consulting was first up for the blockchain presentations. He began by explaining how various sectors are becoming interested in blockchain and how every week there seems to be new and exciting blockchain stories announced. Stefan also clarified how blockchain extends much wider than cryptocurrencies, which receives a lot of attention.
"You couldn't pick a sector where there aren't blockchain developments already being developed. It's everywhere."
Stefan then took us through a descriptive overview of blockchain technology. To view the insightful and funny (but also slightly strange) video Stefan showed at the event – click here.
He then discussed the fundamental characteristics of blockchain, explaining how these characteristics could impact different sectors – key themes he raised were: efficiency, security and transparency.
"The end user values frictionless transactions. And blockchain has the ability to deliver that."
Stefan finished by provided us with some cases studies of how blockchain is being used across various sectors, this included, shipping, intellectual property rights, and even the supply chain of diamonds.
Confessions of a blockchain entrepreneur – Martin Worner, CTO, Alpha Innovations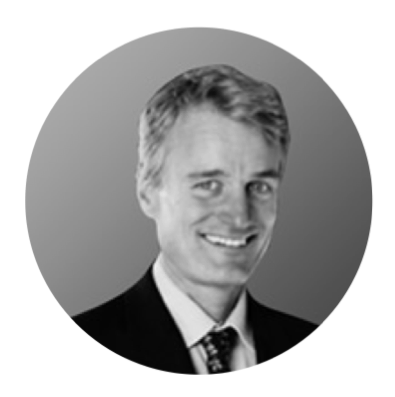 Martin was up next up to tell us about his experiences of starting a blockchain company.
18 months ago, Martin teamed up with some blockchain experts to tackle the global derivatives market. Martin told us how basing his start-up on the blockchain provided instant advantages, some of which was based around the transparency they could provide to financial institutions.
Martin then went into the challenges that arose from using the blockchain. He explained how because of the early stage of development, there are limitations on what is possible:
"Currently there is no crypto that can pay interest."
Martin also discussed the start-up challenges he experienced. He found that building the first MVP (minimum viable product) with a new technology being applied in a new market, was incredibly expensive. This meant gaining traction and funding from investors was difficult as the start-up risks to investors were so high.
On reflection, Martin stressed that it is wise to fail fast, but that is also important to test these ideas.
"It's only by actually attempting to apply blockchain to new markets that we can look to see what's possible."
Answering a question on why he didn't use an ICO to gain traction, Martin said;
"We did explore that, but then, why does the world need another token? There are so many out there and it wasn't fundamentally necessary to the build of the project. So, we couldn't justify that."
DLT in Real Estate/Energy – John Danahy, Partner, Squire Patton Boggs.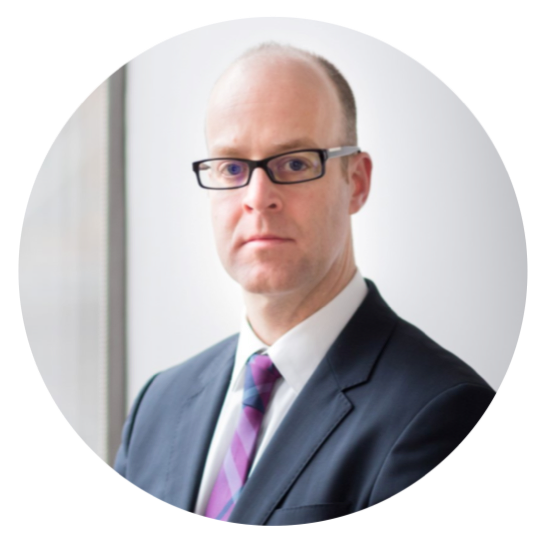 John Danahy spoke next, he provided an informative look at how blockchain is being used in the energy sector. He told us how distributing energy once it has passed the major power suppliers is a complicated network, which blockchain can help manage.
John told us how there are opportunities for energy to be shared across households and appliances without having to be managed by a central player.
"There are solutions that will allow me to trade my power from the solar panel on my roof, across to my community and neighbours, by using the blockchain."
John then moved onto discussing the real estate market, which holds a huge amount of capital (£200 trillion worldwide).
John told us how blockchain is starting to be implemented in the real estate market by managing the transference of property. He explained that there are laws that prohibit confirming agreements through digital channels, however there are also options for smart contracts to be used as a supporting agreement – the prominence and importance of which, John says, will increase in the future.
John finished by highlighting some of the challenges currently presented, that need to be discussed and eventually solved.
"When we think about data accuracy and data integrity. There is a system for saying it is fraudulent or hacked, but no validation of the actual data that goes through. So if you put crap in, you're going to get crap out."
Blockchain beyond the hype – Sarat Pediredla, CEO, hedgehog lab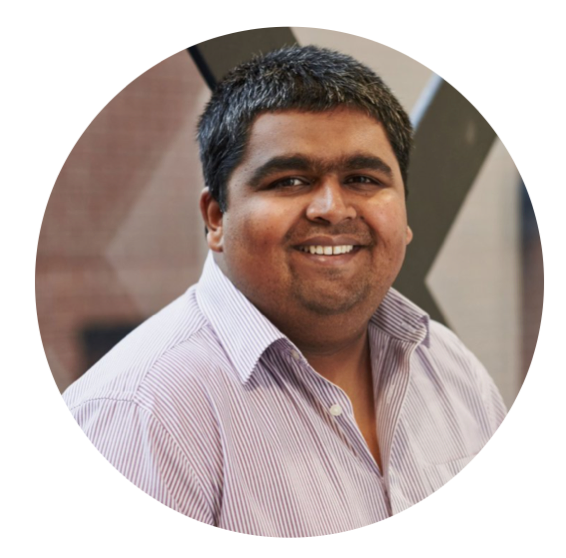 Sarat Pediredla, CEO of hedgehog lab was up next. hedgehog lab is a global tech consultancy that helps clients build innovative application products. They are producing a white paper at the end of this year on the use cases of blockchain. Look out for it at https://hedgehoglab.com/.
He began his presentation by discussing how there has been a lot of hype around cryptos and ICOs when in fact much more is happening around blockchain which is directly relevant and valuable for industries right now. Sarat then moved onto some interesting use cases of blockchain.
He discussed how blockchain in the banking sector holds key opportunities to deliver in both RegTech and Payments. In the legal sector there is now a platform to submit evidence in court cases (this platform has now been implemented into Chinese court) and also a blockchain platform to submit, edit and manage legal documents between parties.
"China and Asia are way ahead in adopting blockchain technology."
The insurance sector is also starting to adopt blockchain solutions with platforms that can deliver risk management and digital insurance. A platform called fidentiaX is looking to disrupt the global life insurance market by delivering the first social marketplace for life insurance policies.
Sarat finished his talk by highlighting that blockchain isn't a magic wand for all industries, and that there needs to be awareness of what it can't do.
"The blockchain is only as good as the data you put into it.  So, one of the most important challenges in blockchain is not a tech problem, it's a social-political problem based in human behaviour-  If someone submits information on a blockchain saying their coffee beans are fairtrade, the blockchain can only record that, not verify it."
Panel Discussion
The event finished with an engaged panel discussion with plenty of questions from the audience.
The panel consisted of the speakers, joined by:
– Sara Parker, Director, North Invest
– Rob Bray, Partner, Squire Patton Boggs
– Andy Thomas, CTO, Aprexo
Topics included GDPR's effect on blockchain in regard to personal data, the growing use of quantum computing and whether that decreases the potential for blockchain, as well as other points around the role of regulators and national planners in encouraging players to use blockchain to deliver more efficient and fairer markets and introducing laws that protect users on blockchain networks.
"It's important to know where blockchain is the right solution. It shouldn't just be plastered everywhere. – Andy Thomas, CTO, Aprexo."
"Corporates fall into three categories with blockchain adoption: those who have no idea and try to follow the volatile share prices, those who are really interested and actively investing and collaborating with start-ups, and those who do not trust it and simply won't consider it – Rob Bray, Partner Squire Patton Boggs."
Julian Wells, Director of Whitecap Consulting and FinTech North, closed the event by thanking and encouraging attendees to continue to network, collaborate and explore ideas, not just about blockchain but in areas of innovation.
For more of what was said at Blockchain in practice, you can read Kane Fulton of Tech Nation's extensive tweet commentary of the event here. Thanks Kane!
Fintech North's next event will be on 7th September, hosted by Addleshaw Goddard. More details will be announced shortly.
---
Share this article...