Event Write-up: Leeds Investment Forum 31/01 2020
Joe Roche / 31st January 2020
---
On 31st January 2020 the FinTech North community gathered at aql in Leeds for the Investment Forum, hosted in partnership with NorthInvest.
Julian Wells, Director of FinTech North and Whitecap Consulting, welcomed a sell out crowd to the first FinTech North event of 2020, who had gathered at Salem Chapel to discuss funding and investment in FinTech across the North.  Julian thanked our event sponsors; Search Technology, Squire Patton Boggs and Leeds City Council for their support.
Adam Beaumont, Founder of NorthInvest and CEO at aql, welcomed delegates and provided some backgrounding to event along with the history of Salem Chapel and background to NorthInvest; an initiative he launched in 2017 following a conversation with former Chancellor of the Exchequer, George Osborne.
Stewart Bromley, COO of Atom Bank, started with Atom's beginnings in the North East, taking us through their successful funding journey. Atom are becoming more and more transactional, however the priority initially was getting the balance sheet right.  Atom have raised more capital since their inception than any other startup in the world, a staggering £450m.
Stuart Sherman, CEO of Scaled Insights, was next up. Stuart initially gave his advice for startups looking to receive funding using examples from his own experience, which included a plea to prove value and to leverage industry verticals. The Scaled Insights story is what assisted most in the investment process, explaining how they use big data and AI differently, creating data-derived personas that are mathematically viable. Stuart emphasised the importance of narrative in the fundraising process. By creating relatable personas to explain the startup's unique approach to behavioural analytics using complex mathematical models.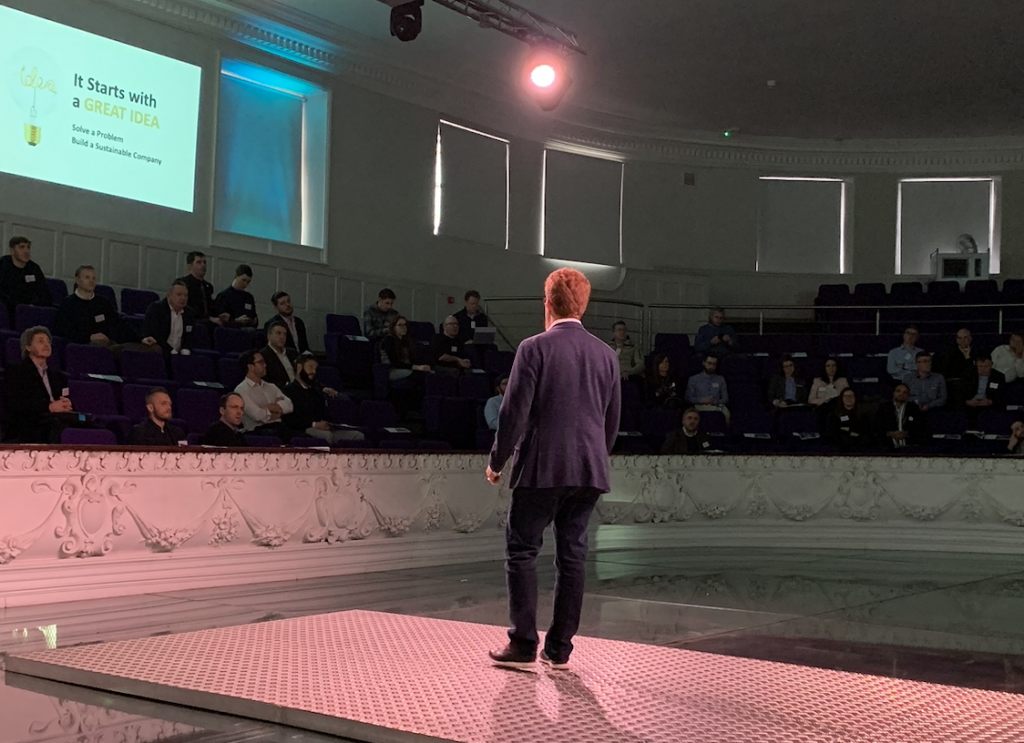 Damian McGann of Praetura took to the stage. Damian explained how the FinTech market could be considered to be overheating, therefore standing out from the crowd is doubly important. From a VC perspective, globally $100bn went into FinTech investment last year. 64% of digitally active consumers use a FinTech Product, for the mega markets such as China and India, that number is 87%. Praetura themselves have a clear focus on the North and aspire to raise £30m per year. Praetura believes an understanding of the competitor landscape is a must have, along with clear differentiators and USP's.
We then had a funding panel, where our speakers were joined by Sarah Tulip, Director at EY and co-founder of Women in Leeds Digital, and Helen Oldham, founding board director of NorthInvest.
We then welcomed our startup's to the stage to pitch their FinTech businesses.
Will De Ath, co founder at Tapkit, was the first startup on stage. Tapkit and its solution Everfund helps harness cold data in each charity. Tapkit are targeting large charities to help them streamline their value processes. With smaller charities Tapkit give them access to a CRM software to help them work smarter. Tapkit are looking to raise £150k.
Dan Howitt, co founder and director of Recap, was next up. Recap addresses the problem of taxation in the cryptocurrency ecosystem. Recap connects crypto exchange accounts and pulls all the data into one place to give a holistic view of an individual's portfolio and download pdf tax reports. Recap are looking to raise £700k.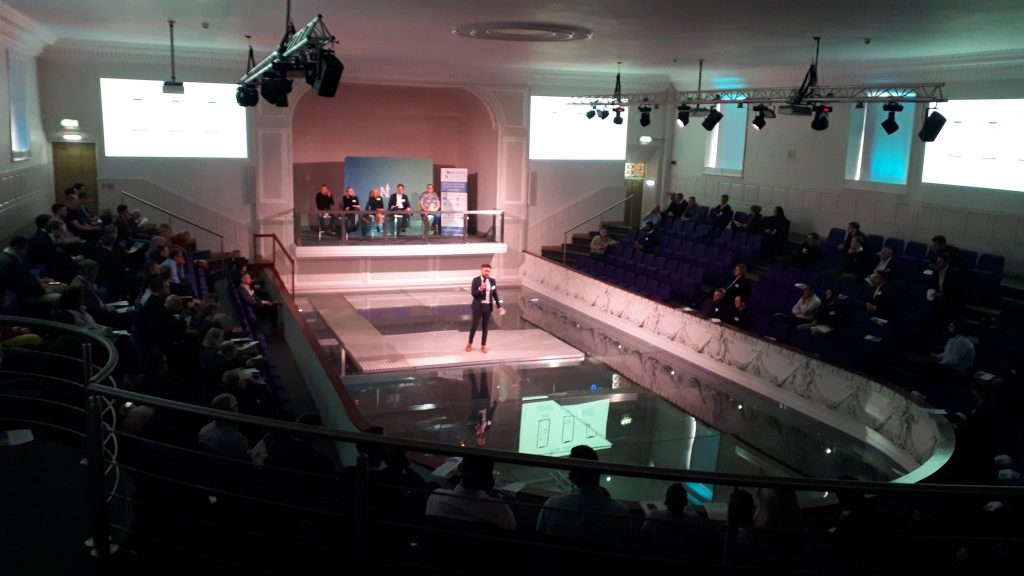 Harjit Moore, Co-founder Head of Technology at Freeze Debt, was our 3rd pitch. Freeze Debt are the 'Uber of the personal debt industry'. With Consumer debt at over £1,600bn, it is at it's highest level ever and is rising. Harjit touched upon the social reasons behind people living on credit. Freeze Debt allows users to manage their debt without having to physically speak to someone. Freeze Debt are looking to raise £1m.
Amy Whitell, CEO of Group Payments app Collctiv, was up next. Collctiv have 1400 users and are growing 10% week on week. Sports and health and fitness are two of the main verticals, the UK Health and Fitness market is worth £5bn. With more and more people living their lives and paying on their phones, the timing is right for Collctiv. Collctiv are looking to raise £500k.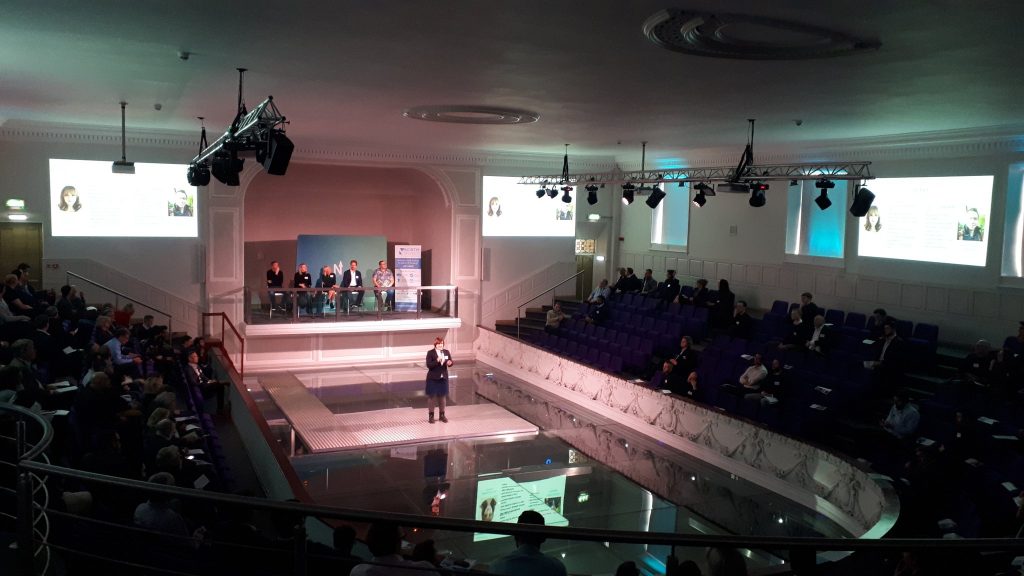 We then asked the panel to feedback on the pitches.
Sarah Tulip: All of our funders said they would probably end up in London for their funding. We need to address why this is.
Helen Oldham: All of them did a really good job, this isn't the easiest venue to pitch in! It's great to see Amy pitching today, we need more Amy's. To do that we need to attract more female investors into the network. My challenge to the audience is 'who do you know?' Entrepreneur support in the North is still a growing sector, NorthInvest's impact is growing but there is more work to be done.
Stuart Sherman: I want to know more about 'how it works', Amy did this really well. The market analysis is important but most angels/VC's know a lot about the industry already – therefore spending time on stuff that they already know. Talk about yourselves more. The market stuff can come at the end, a background story isn't as important as your story.
Stewart Bromley: Raising investment is a journey, we had to knock on an awful lot of doors. Your job in 3-5mins is not to raise money, your job here is to spark enough interest to get invited to a coffee
Damian McGann: I would concur, speak to the local people in the ecosystem, speak to those on the ground. Have conversations with YFM, Maven, Mercia. London isn't paved with gold, a lot of the funds are writing out bigger cheques than the amount you're looking for.
Julian Wells: this year 88% FinTech investment in London, year before 94%. In 3 years ¼ of FinTech investment could be happening up North.
Audience Q: where do you see the culture of FinTech going?
Sarah Tulip: I think we are inclusive and we do care about each other. The old culture will die, but the new generation are coming through
Helen Oldham: Leeds has one the fastest growing digital sectors.
Stewart Bromley: at Atom we believe in respect it's one of our values, respect for us is about individuality. When your bank is in your pocket, it's your bank. All of our Ux is based around individuality.
Stuart Sherman: sharing ideas is key, when you light a candle with another candle, the first candle doesn't suffer. It's a powerful thing and something I see less of in NYC and London as well.
---
Share this article...