FinTech North
FinTech x Gamification Liverpool
13/10/2022 3:00
---
Since our foundation in 2016 FinTech North has been the focal point for FinTech in the Northern Powerhouse, regularly supporting entrepreneurs at all stages of the FinTech life-cycle with relevant connections and business development opportunities.
As part of our work supporting the innovation ecosystem in the North West and beyond, we're delighted to announce that our next event in Liverpool will focus on the links between the worlds of FinTech and Gaming. FinTech x Gamification is hosted in partnership with North West law firm DTM Legal and Technology and Product experts 300 Brains.
Gaming has been an area of strength for Northern Tech for a long time. The North is famously home to gaming pioneers such as Sony, Rockstar Games and Team17. Applications of Gaming in FinTech include UX, Service and software design, Financial Inclusion, Financial Education, integrated payments, digital currencies, cryptocurrencies and tokens.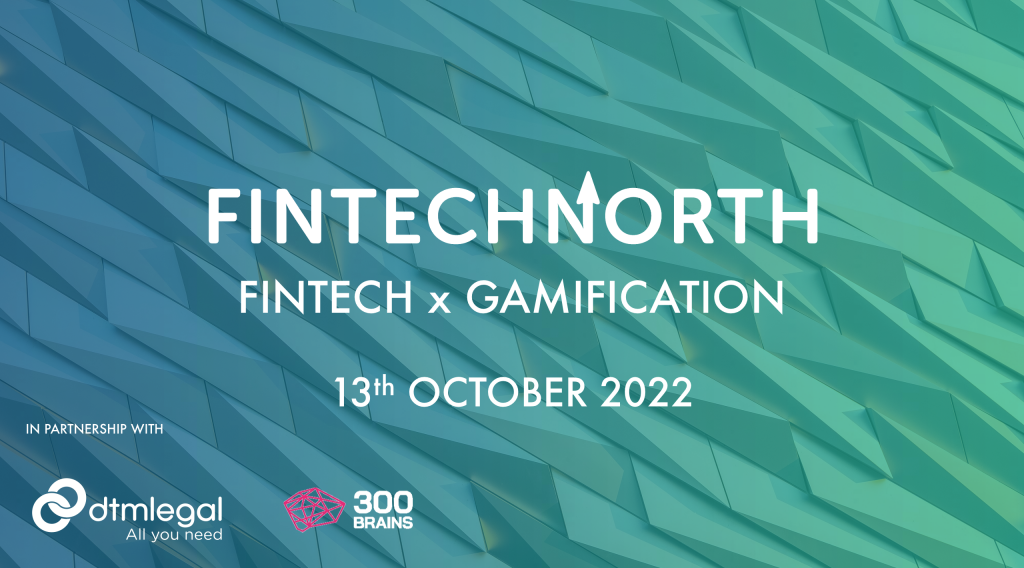 Indeed many technologies now considered revolutionary in FinTech (cryptos, integrated payments) have existed in more advanced forms for some time in the gaming world. However the sector cross-over is not without controversy
The Liverpool city region is home to an emergent FinTech ecosystem, including Impact investment platform Circa5000 and eCommerce provider Shop Direct, it is also home to wealth of innovative creative and gaming companies, along with several fantastic tech incubators including Barclays Eagle Labs. We are therefore thrilled to host FinTech x Gamification in the great city of Liverpool, in an evocative location nearby the iconic three graces at AvenueHQ Mann Island.
With FinTech x Gamification we aim to provide a platform to share ideas around FinTech and Gaming, to champion diversity in the sector and feature under-represented founders. We will shine a light on regional FinTech innovation and we will showcase some of the regions brightest and best start-ups and scale-ups.
DRAFT AGENDA
15:00-15:05: Welcome from FinTech North
Joe Roche, Engagement Manager, FinTech North
Julian Wells, Director, Whitecap Consulting & FinTech North
15:05-15:20: Welcome from our sponsors – DTM Legal
Keynote 1: Investment Market Update – Speaker TBC
15:20-15:35: Keynote 2 – Focus on Liverpool
Gaming consultancy in Liverpool
15:35-15:50: Keynote 3: Funding & Investment
Martyn Holman, Partner, Augmentum
15:50-16:05: Keynote 4: Northern FinTech 'doing gamification'
Adam Roney, Founder, Calls9
16:05-16:50: Panel Discussion & interactive audience Q&A: Ethical FinTech & Gamification
Chair: James Hodgson, UK CEO, 300 Brains
Panel Speaker – Barclays TBC
Richard Harris/Kate Roberts, Partner, DTM legal
Yodaly Sierra, Ceo and founder, eco2wallet (A digital wallet that tracks CO2 emissions from spending and uses gamification to encourage sustainable financial behaviour.)
Panel Speaker tbc
Panel Speaker tbc
16:50-17:15: Liverpool FinTech Showcase
c.4-5 FinTechs
Liverpool-based FinTechs
FinTechs looking to launch in the North
companies doing interesting things with Gaming and FinTech
– c.5 mins each to pitch and present, quick-fire lightning pitches  
17:15: Event close, closing remarks
17:15-18:30: Networking, drinks and canapes
Are you a FinTech based in the North West or Liverpool City Region?
Are you a Northern FinTech start-up or scale-up working with gamification?
Are you a black, Asian or minority ethnic founder interested in getting involved as a speaker?
If so, please reach out to FinTech North Engagement Manager Joe Roche (joe@fintechnorth.uk) and we will look to involve you in the event!
For any speaking, sponsorship or partnership enquiries, please contact Joe (joe@fintechnorth.uk).
Our Events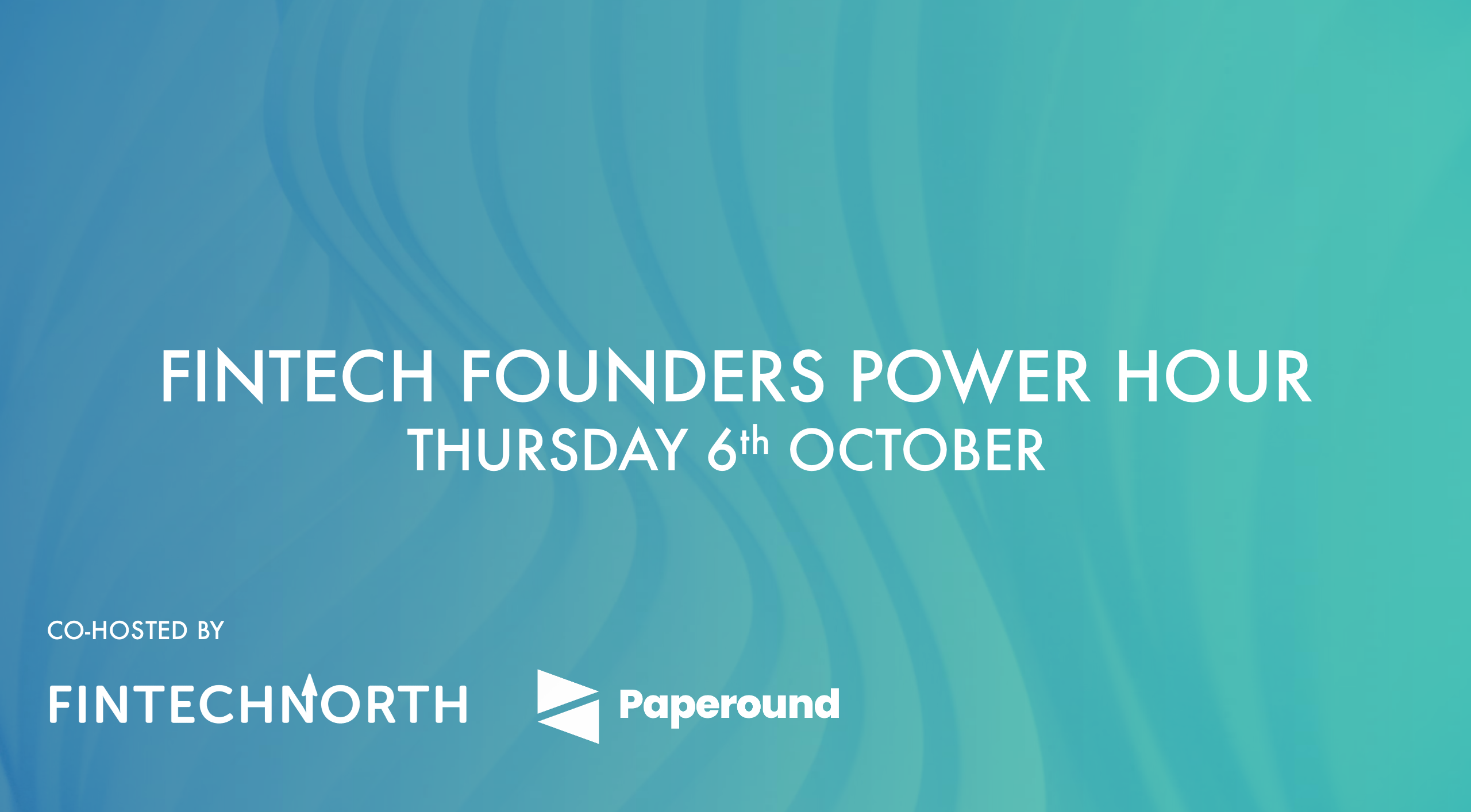 06/09/2022 12:00
FinTech Founders Power Hour 2
FinTech North and Paperound are back again for the second iteration of the FinTech Founders Power Hour! Probably the most efficient way to expand your network 😎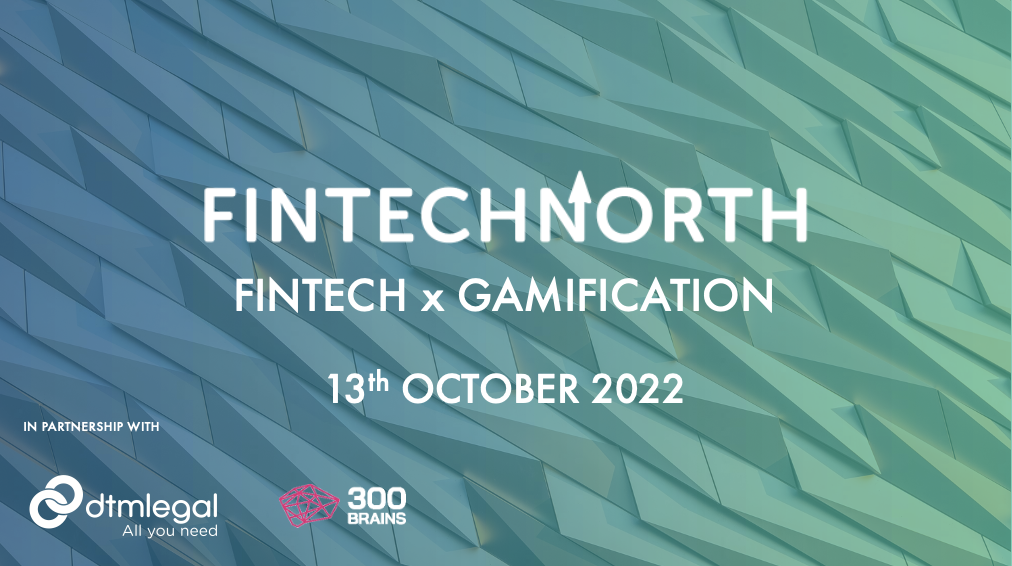 13/10/2022 3:00
FinTech x Gamification Liverpool
Join our first face to face event in Liverpool since 2019 and explore the links between Gaming and FinTech.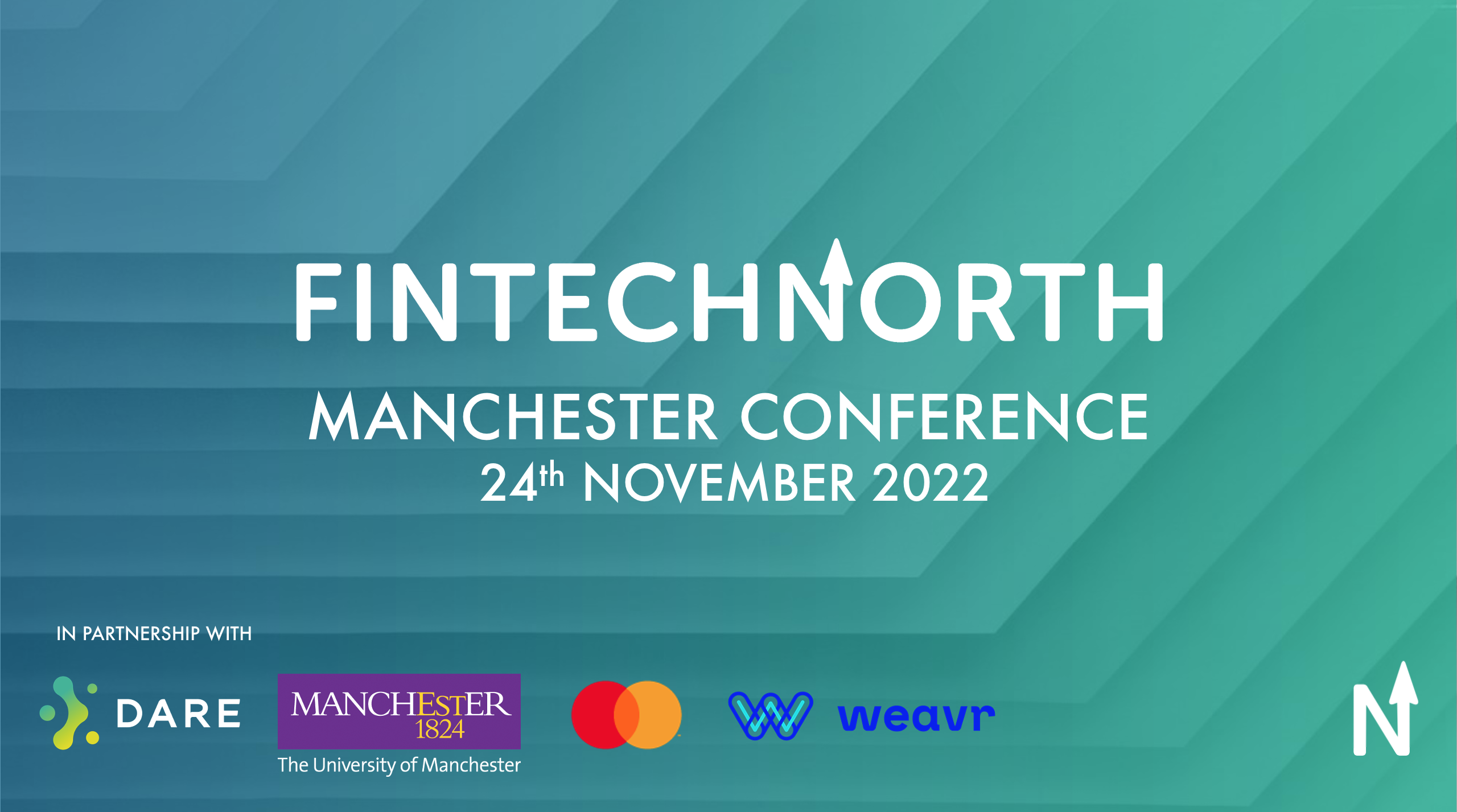 24/11/2022 9:00
Manchester Conference 2022
We can't wait to welcome you to Whitworth Hall for our annual Manchester Conference, this November!