FinTech North
FinTech North Manchester Conference
12/11/2020 8:30
---
Following consultation with our event hosts The University of Manchester, we have decided to postpone the 2nd April Manchester Conference in light of the quickly evolving situation regarding the developing COVID-19 outbreak and following the latest government advice.
We are really disappointed to postpone one of our showcase events of the year but we are grateful to our colleagues at The University of Manchester for helping identify a proposed new date – the new provisional date for the conference is 12th November.
If you have registered for the event, you will remain registered for the new date and will continue to receive delegate information. If you wish to cancel your place, you can do so via eventbrite using their standard processes.
We were well advanced in our planning for the event and we intend to retain the format and speaker line up.
We apologise for any inconvenience this may have caused, our first priority as event organisers is the health and wellbeing of the FinTech North community. If you have any questions regarding this or any other FinTech North event, please contact our Engagement Manager Joe Roche (joe@fintechnorth.uk).
We are currently evaluating how we can use digital channels to continue to communicate with and support the northern FinTech community during the period when face to face events are not viable. For now, we wish all of the FinTech community in the north a safe passage through the coming weeks and months.
FinTech North Manchester Conference
Getting to this Event.
---
Whitworth Hall

Oxford Road

Manchester


E: info@fintechnorth.uk
T: +44 (0)113 834 3133
Our Events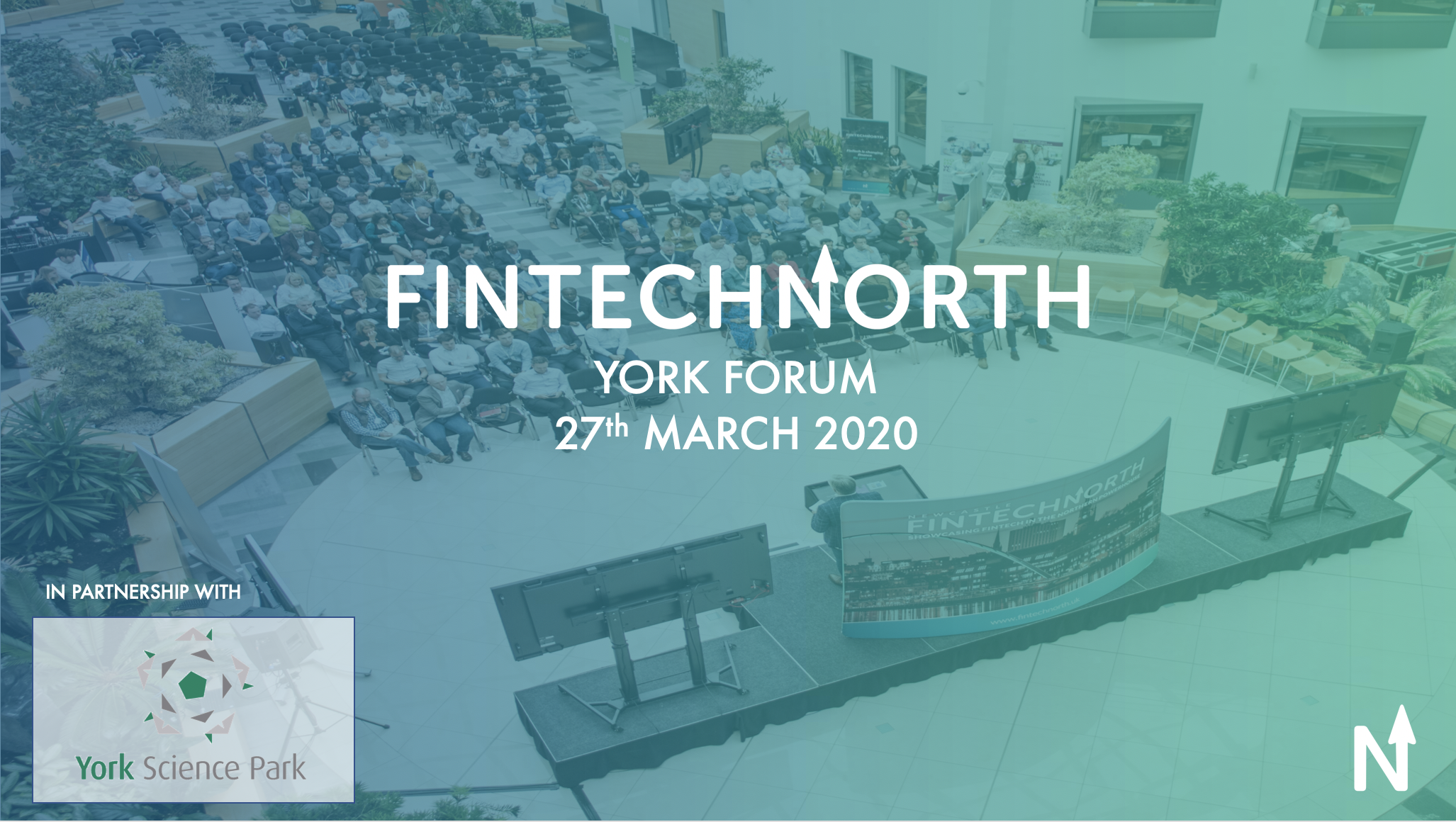 Event happened on: 27/03/2020 8:00
FinTech North York Forum
Join us for our first ever FinTech North York event!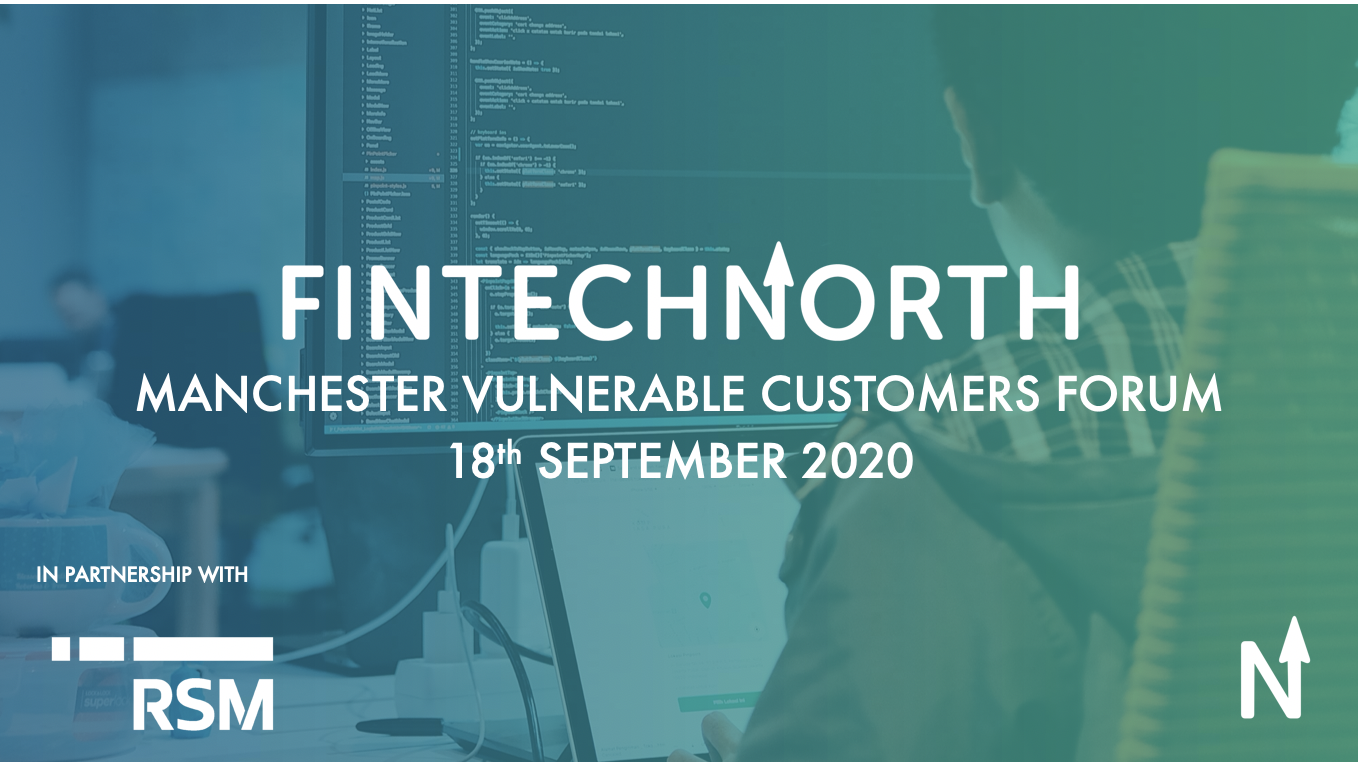 18/09/2020 12:00
FinTech North Manchester Vulnerable Customers Forum
We are delighted to announce the Manchester Vulnerable Customers Forum, hosted in partnership with RSM UK.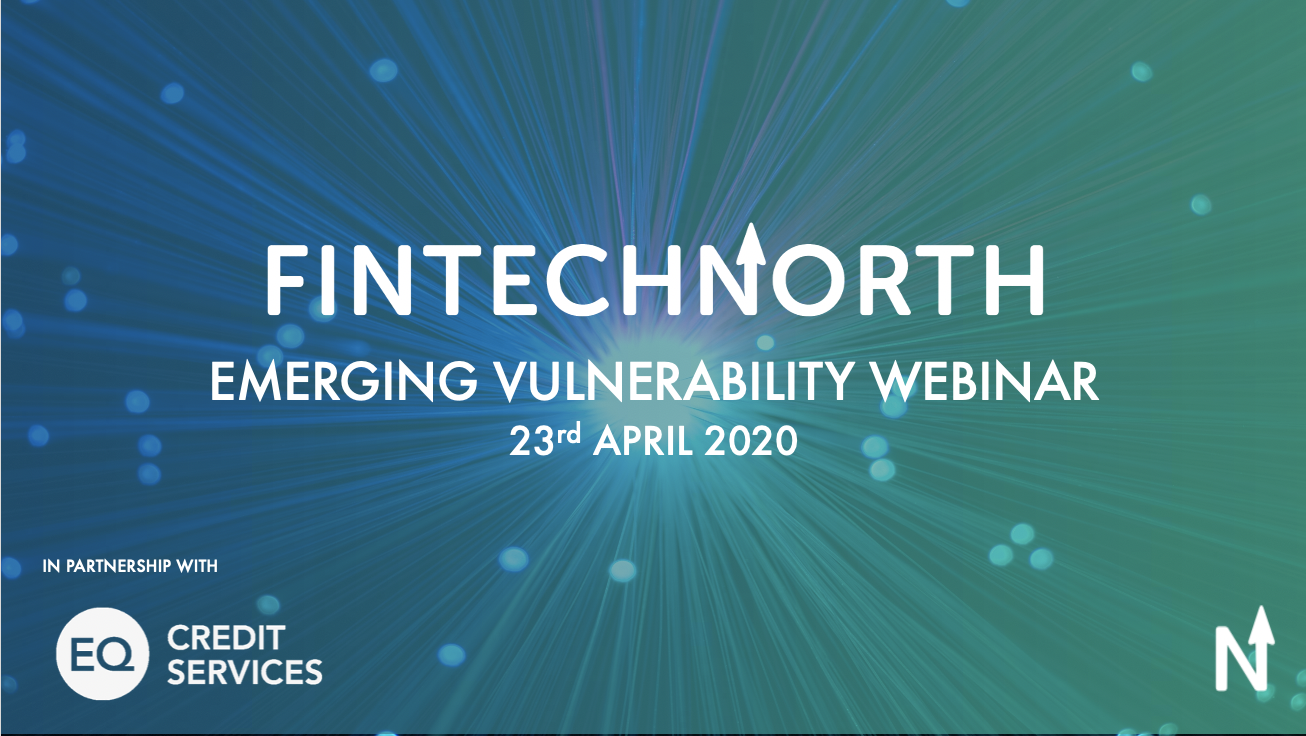 23/04/2020 9:30
FinTech North Emerging Vulnerability Webinar
In an uncertain digital age, where tech and circumstances allow and require us to minimise face-to-face interaction, does FinTech have a role to play in helping to identify, assist and protect those who are vulnerable?