FinTech North
Leeds Open Mic FinTech Showcase
28/09/2023 9:30
---
FinTech North is delighted to invite you to our Leeds Open Mic FinTech Showcase, set to take place at Addleshaw Goddard's offices in Central Leeds on the 28th of September, as part of Leeds Digital Festival.
Get ready to witness the convergence of finance and technology in Leeds! Our FinTech Open Mic Showcase is where the brightest minds and the boldest innovators will gather together to share their groundbreaking ideas, demo cutting-edge products, and connect with a passionate audience of investors, enthusiasts, and industry experts.
At the event, we'll be hearing from you – our community. We've got a mix of speakers from across the FinTech space, including some innovative Leeds-based FinTechs, professional services organisations, established financial services organisations and more!
Not to mention some FinTech North debutants…
Seize the opportunity to be part of Leeds' FinTech revolution! Whether you're an industry veteran or a curious newcomer, the Leeds Open Mic FinTech Showcase is the place to be for a morning of inspiration, connection, and innovation.
Limited tickets available! Secure yours now below.
AGENDA
09:30am-10:00am: Networking and Coffee
10:00am-10:05am: Welcome from FinTech North
Joe Roche, Engagement Manager, FinTech North
10:05am-10:15am: Welcome from Addleshaw Goddard
Megan Noble, Senior Deal Origination Manager, Addleshaw Goddard
10:15am-12:00pm: Leeds Open Mic FinTech Showcase
Alex Beardsley, CEO and Founder, Debeo
Will Ellis, Chief Revenue Officer, Lenvi
Lucy Mounter, Senior Business Development Manager, Intercash
Peter Moses, CTO and Co-Founder, Monirates
Charlie Clark, Business Development Executive, Panintelligence
Crispin Read, CEO and Founder, The Coders Guild
Pavlo Sidelov, CTO, SDK Finance
Nick Hawkins, Corporate Barrister Partner, Gunner Cooke
Sofie Churchill, Senior Customer Success Manager, Marqeta
Alex Richardson, Head of Practice, ID and Digital, GFT
Dan Graf, CEO and Co-Founder, Earthchain
Mykhaylo Hnatyev, Co-Founder, Computools
Andrew Rabbitt, Co-Founder, incuto
12:00pm: Event end
Leeds Open Mic FinTech Showcase
Getting to this Event.
---
Addleshaw Goddard
3 Sovereign Square
Sovereign St
Leeds

E: info@fintechnorth.uk
T: 0113 350 5350
Our Events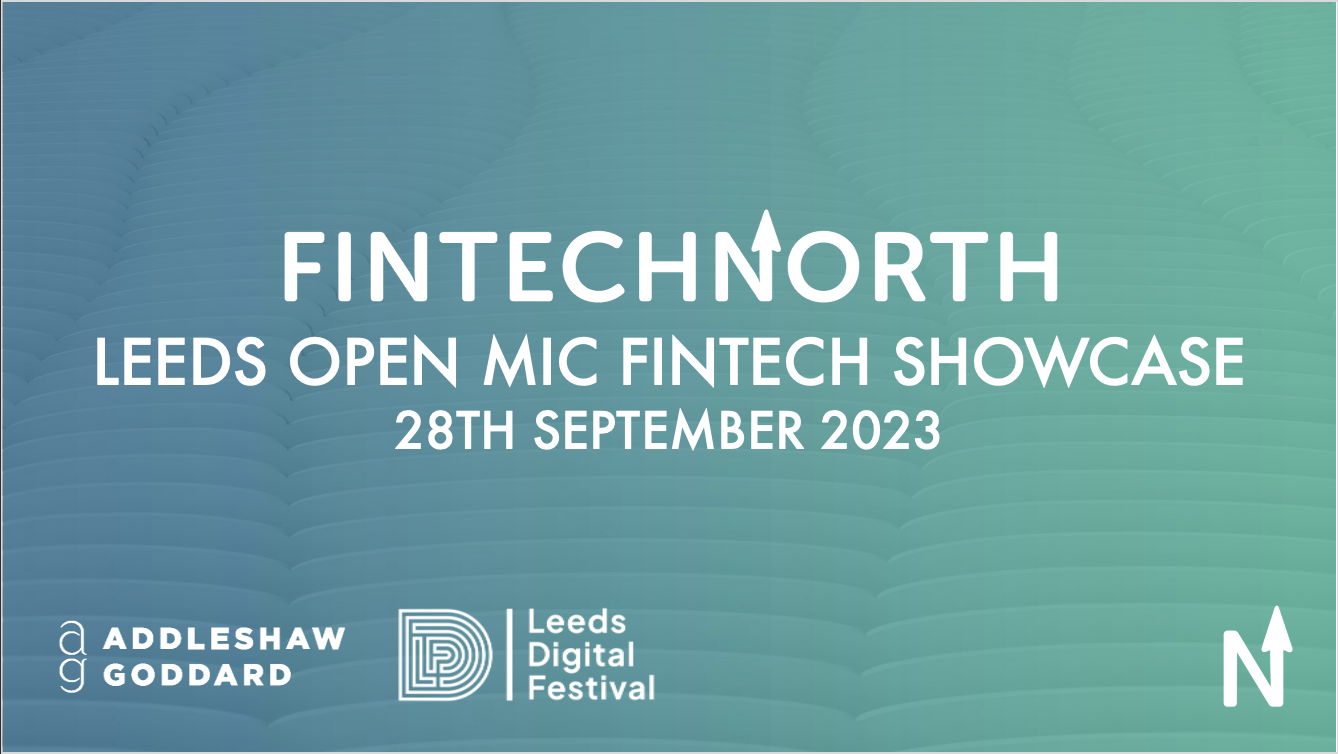 28/09/2023 9:30
Leeds Open Mic FinTech Showcase
As part of Leeds Digital Festival, we're delighted to invite you to our Leeds Open Mic FinTech Showcase, this September 28th!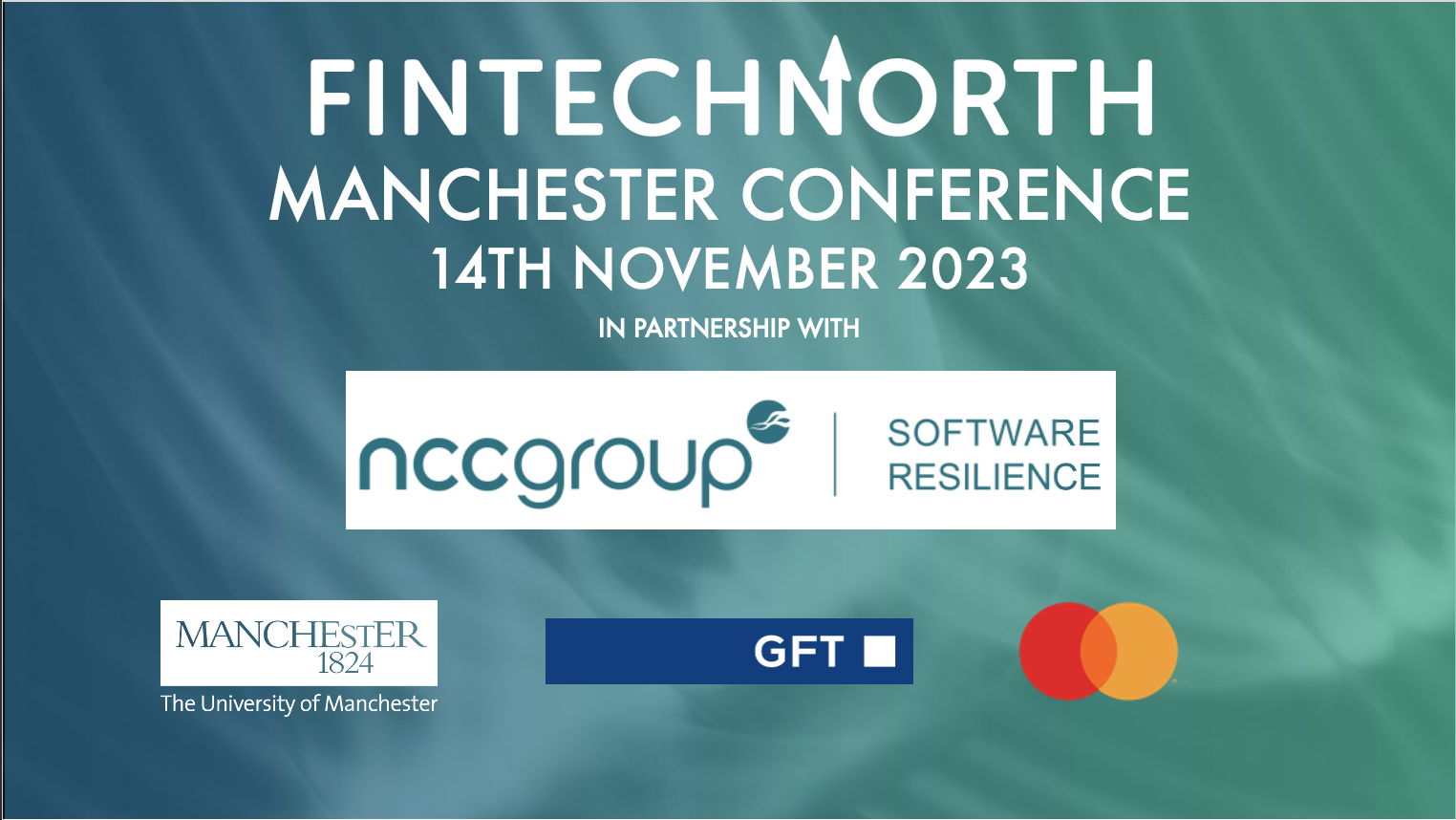 14/11/2023 8:00
Manchester Conference 2023
EARLY-BIRD TICKETS AVAILABLE NOW - Our sixth-annual Manchester Conference arrives this November 14th!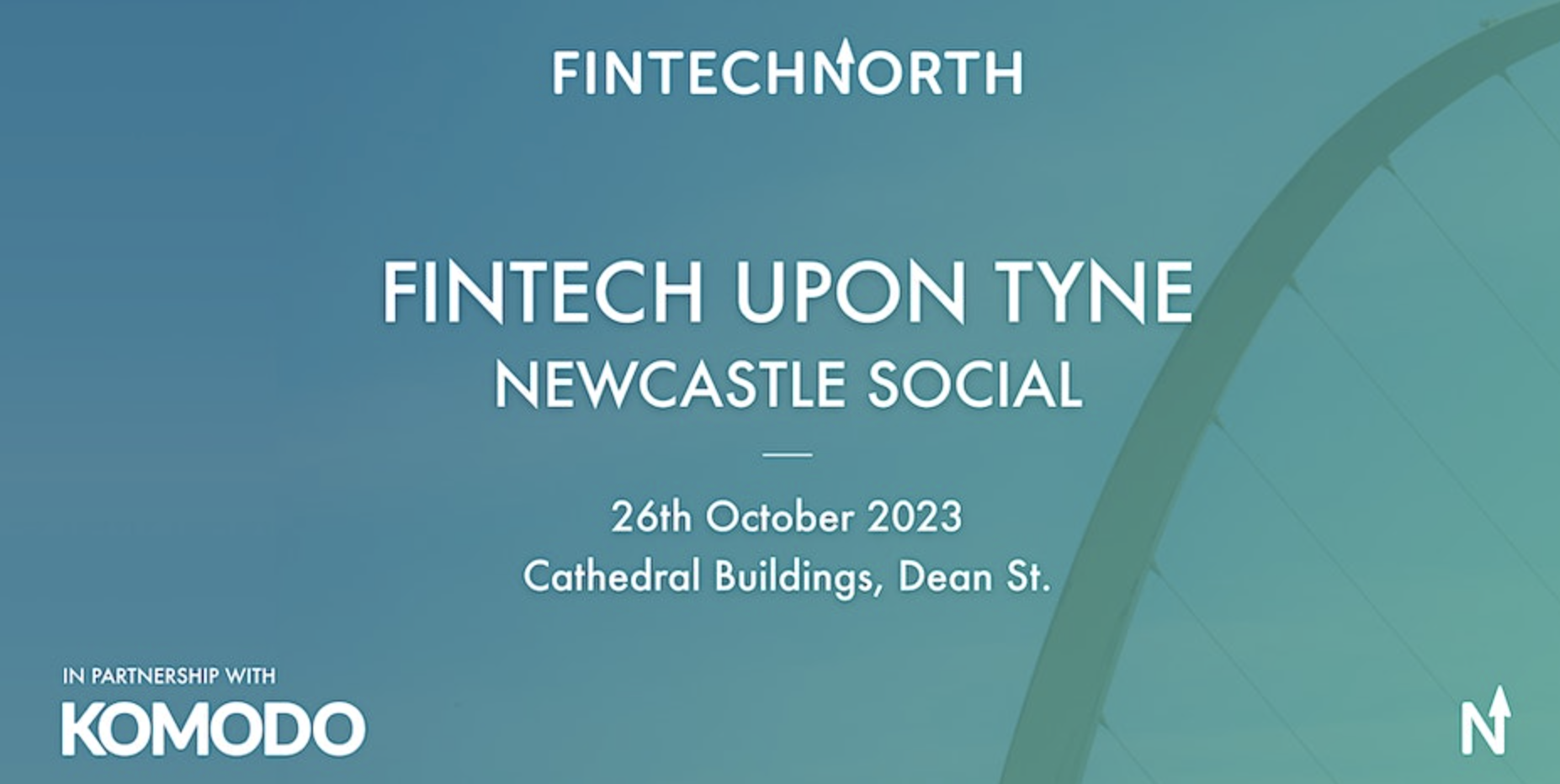 26/10/2023 4:00
FinTech Upon Tyne: Newcastle Social
We're taking our FinTech social series to Newcastle!