FinTech North
The Future of Savings 2022
07/12/2022 8:00
---
🚨 DUE TO LOGISTICAL CHALLENGES AS A RESULT OF THE PLANNED TRAIN STRIKES, THE FUTURE OF SAVINGS WILL NOW TAKE PLACE ON THE 7TH OF DECEMBER. 🚨
In partnership with savings platform specialists Newcastle Strategic Solutions, we're delighted to announce our 3rd annual Future of Savings event – taking place in Leeds this December
Join the Northern FinTech community as we come together for a breakfast networking seminar at Bruntwood Sci-Tech's fantastic Platform facility in Leeds on Wednesday 7th of December
We will discuss developments and trends within the UK savings market, as well as analyse how the latest FinTech innovation is driving change in the sector.
Are you a Northern FinTech with an innovative approach to savings? Are you a Financial Services organisation with an interesting story to tell? Can you help us shape our agenda?
It is vitally important that we feature under-represented founders and female FinTech leaders at our events – please reach out if you or someone in your network would be interested in speaking at this event!
AGENDA (under construction):
08:00-09:00: Breakfast and Networking
09:00-09:10: Welcome from FinTech North
Joe Roche, Engagement Manager, FinTech North
09:10-09:15: Welcome from Bruntwood SciTech
Speaker tbc
09:15-09:30: Welcome and keynote from Newcastle Strategic Solutions delivered by Matt Hanna, Propositions Director & Taya Allen, Head of Digital, NSS
Intro to Newcastle Strategic Solutions
Market overview and developments
Tech and Digital update
09:30-09:45: Keynote from Raisin – Diversification of deposits raising & the growth of platforms
Kevin Mountford, Co-Founder, Raisin
09:45-10:00: Keynote from Cashmere
Urenna, Founder, Cashmere
10:00-10:15: Keynote from Atom bank – Putting value back into the savings market
Mark Mullen, Chief Executive Officer, Atom bank
10:15-11:00: Panel discussion
Speakers tbc
11:00-12:00: Event close and Networking
For all speaker and sponsor enquiries, please contact info@fintechnorth.uk
Our Events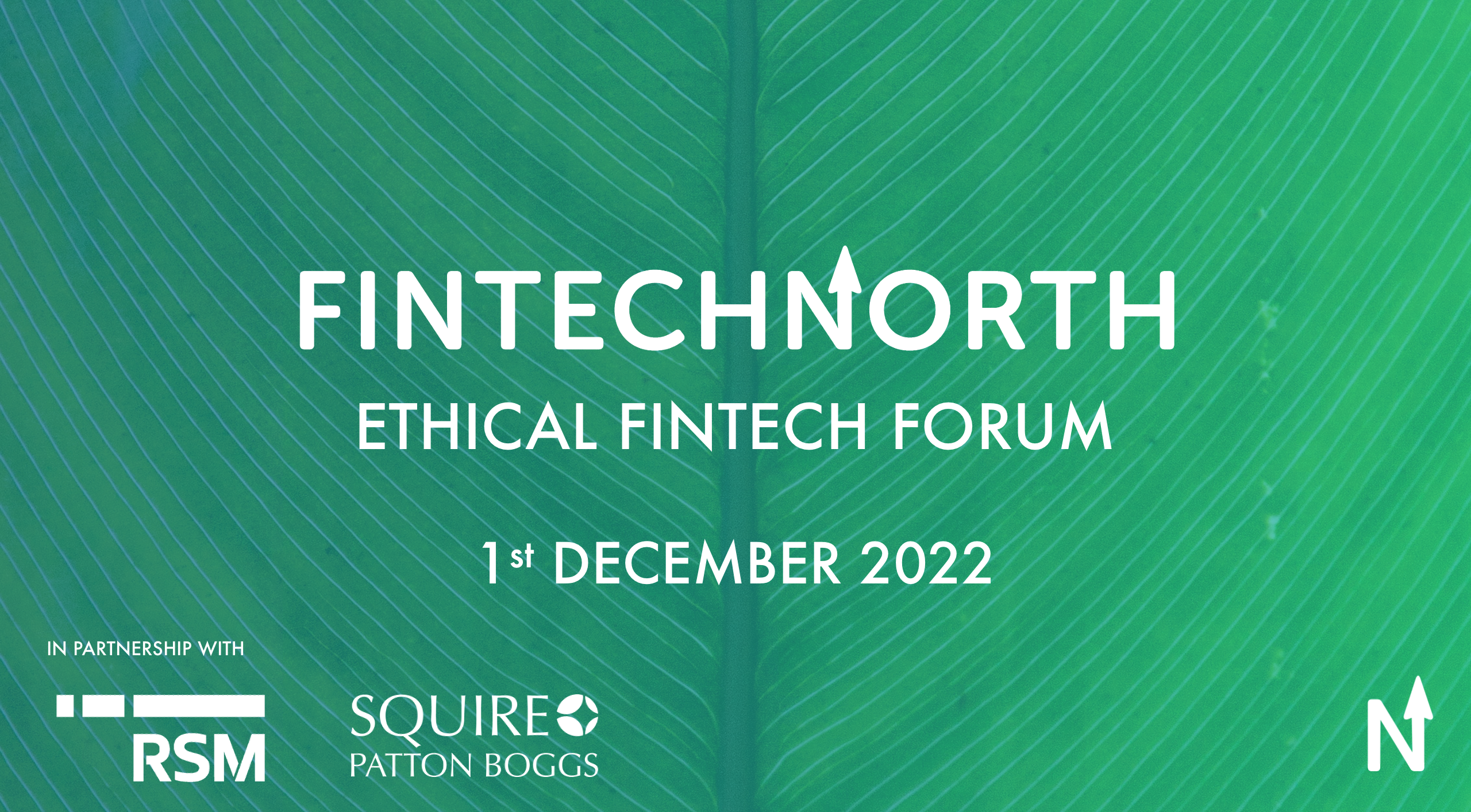 01/12/2022 9:00
Ethical FinTech Forum
In partnership with RSM UK and Squire Patton Boggs, we are delighted to present FinTech North's first ever Ethical FinTech Forum, taking place at RSM's Manchester Office.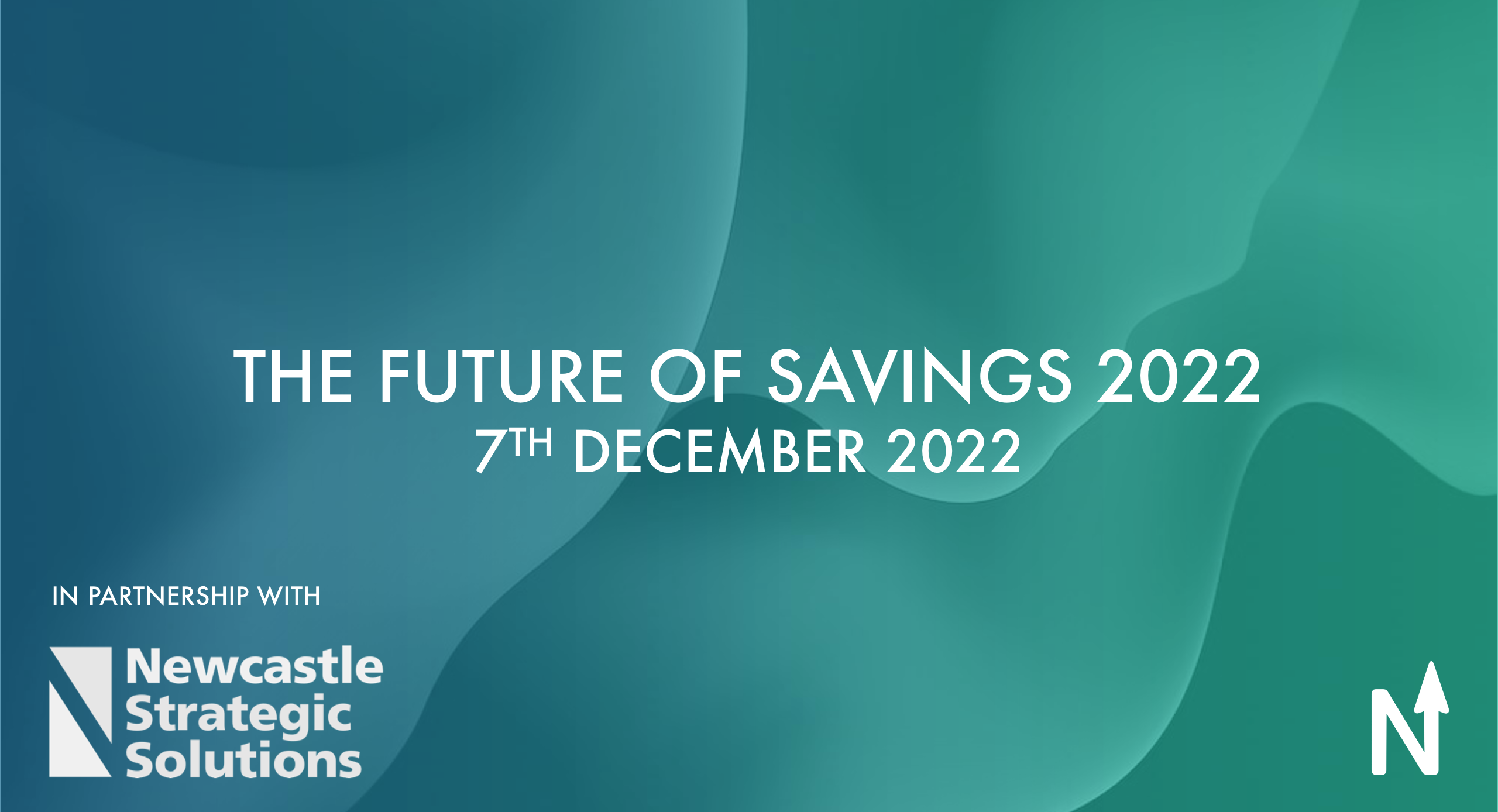 07/12/2022 8:00
The Future of Savings 2022
In partnership with savings platform specialists Newcastle Strategic Solutions, we're delighted to announce our 3rd annual Future of Savings event - taking place in Leeds this November!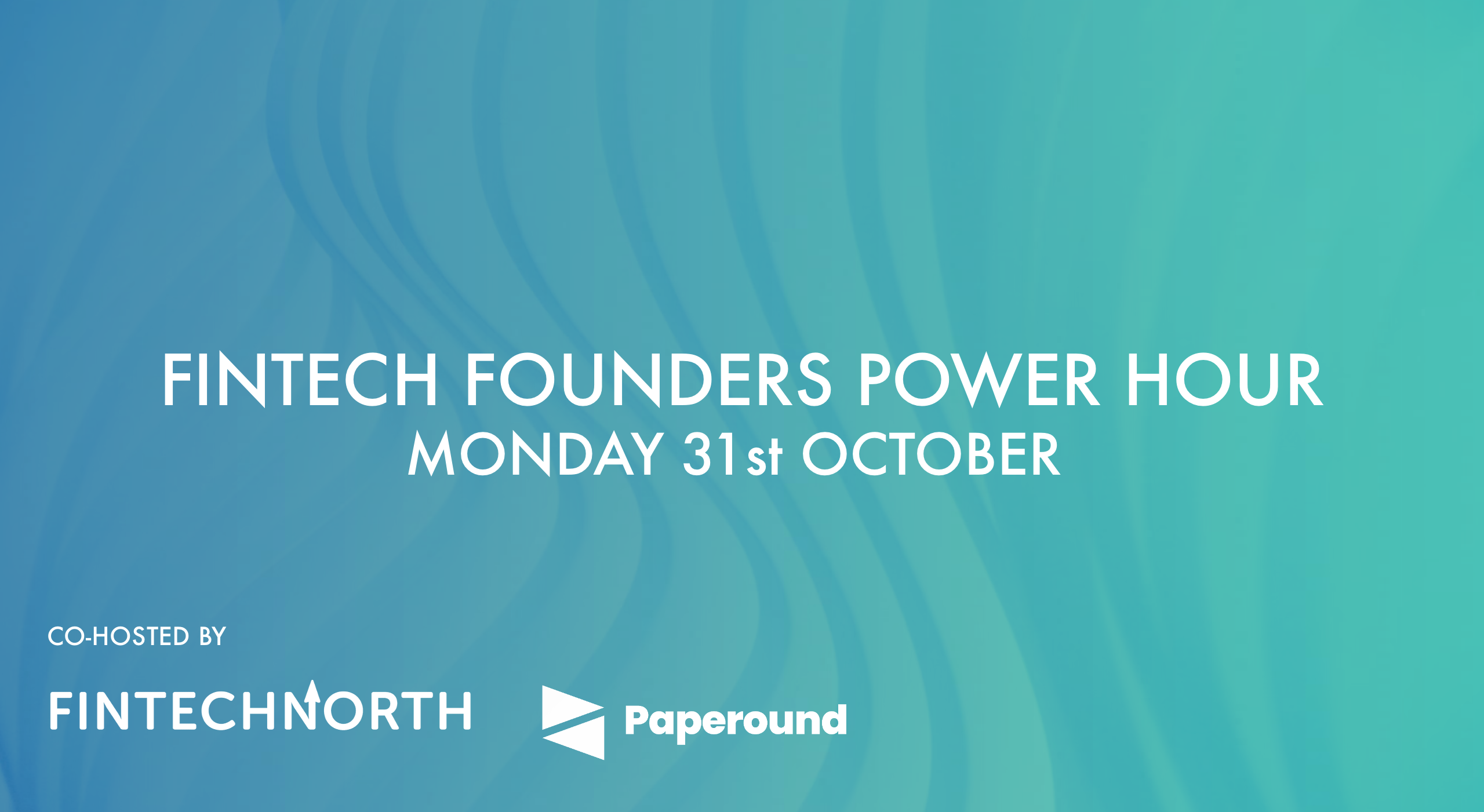 31/10/2022 11:00
FinTech Founders Power Hour
FinTech North and Paperound are back for the FinTech Founders Power Hour! Probably the most efficient way to expand your network 😎