FinTech North
FinTech North Virtual Leeds Conference
25/02/2021 10:00
---
Following the success of our Virtual Manchester Conference on the 12th November 2020, FinTech North is delighted to host our first Virtual Leeds Conference on the 25th February 2021.
In light of the current situation, the event will be hosted virtually in a webinar format, taking place as a half-day event starting at 10:00 on 25th February.
Last year's Leeds conference attracted over 350 registrations but the event was neither streamed nor recorded, so attendees had to physically be in Leeds. This year's event will be able to reach a wider audience and will also be recorded for people who register but cannot attend on the event date.
Ron Kalifa, OBE will cover the independent FinTech Strategic Review which aims to establish priority areas for industry, policy makers, and regulators to explore in order to support the ongoing success of the UK FinTech sector.
Eve Roodhouse will speak about the Leeds City Region FinTech ecosystem and will update our community on some of Leeds City Council's fantastic work in FinTech, Tech and beyond.
Paul Stoddart (President New Payment Platforms, Mastercard) will talk about the Future of Payments, covering topics such as digital ID, open banking and the role of blockchain.
We're looking forward to welcoming a range of locally based FinTechs, including several who are new to FinTech North, as part of our Leeds FinTech Showcase, pitching their proposition and presenting innovations to our community.
Agenda:
Timings
Speaker
Job Title
Topic
10.00-10.05
Joe Roche / Julian Wells, FinTech North
Engagement Manager / Director
Welcome from FTN
10.05-10.15
Chris Sier, FinTech North
Chair
Welcome from Chair
10.15-10.25
Janine Hirt, Innovate Finance
COO
National FinTech Sector Update
10.25-10.35
Iain Clacher, University of Leeds
Professor of Pensions and Finance
UK Centre for Greening Finance and Investment
10.35-11.00
Paul Stoddart – Mastercard
President New Payments
Future of Payments
11.00-11.30
Ron Kalifa
FinTech Strategic Review
11.30-11.50
Eve Roodhouse
Chief Officer Culture and Economy
Leeds City Council, update
11.50-12.35
Panel Discussion:

·       Iain Clacher

·       Eve Roodhouse

·       Julian Wells

·       Chris (chair)

·       Innovate Finance (tbc)

Leeds City Region FinTech, Northern FinTech, National FinTech
Coffee, Tea, Lunch Break
13.00-14.30
Leeds FinTech Showcase

1.   ilumoni – Gary Wigglesworth, CEO

2.    Paperound – Jake Fox, Founder

3.    Data On Demand – Stuart Murgatroyd, CEO

4.    PrinSIX Technologies – Julian Graham-Rack, CEO

5.    tred – Will Smith, Co-founder

6.    Fatgreen– Nick Green, Co founder

7.    Mutual Vision – Sara Parker, CPO

8.    incuto – Jen Anderson, CTO

9.    CurveBlock – Gary Woodhead, Co-founder and CEO

10.  Freeze Debt – Harjit Moore, CEO

11.  DRIAD – Viviene Bardaut, Founder and Director

12.  Dacxi – Katherine Wooller, Managing Director

14:30
Conference Close & closing remarks
Tickets for the conference can be accessed free of charge via Eventbrite, where voluntary donations are also an option for those who wish to support FinTech North's ongoing efforts to support the northern FinTech community.
Our Events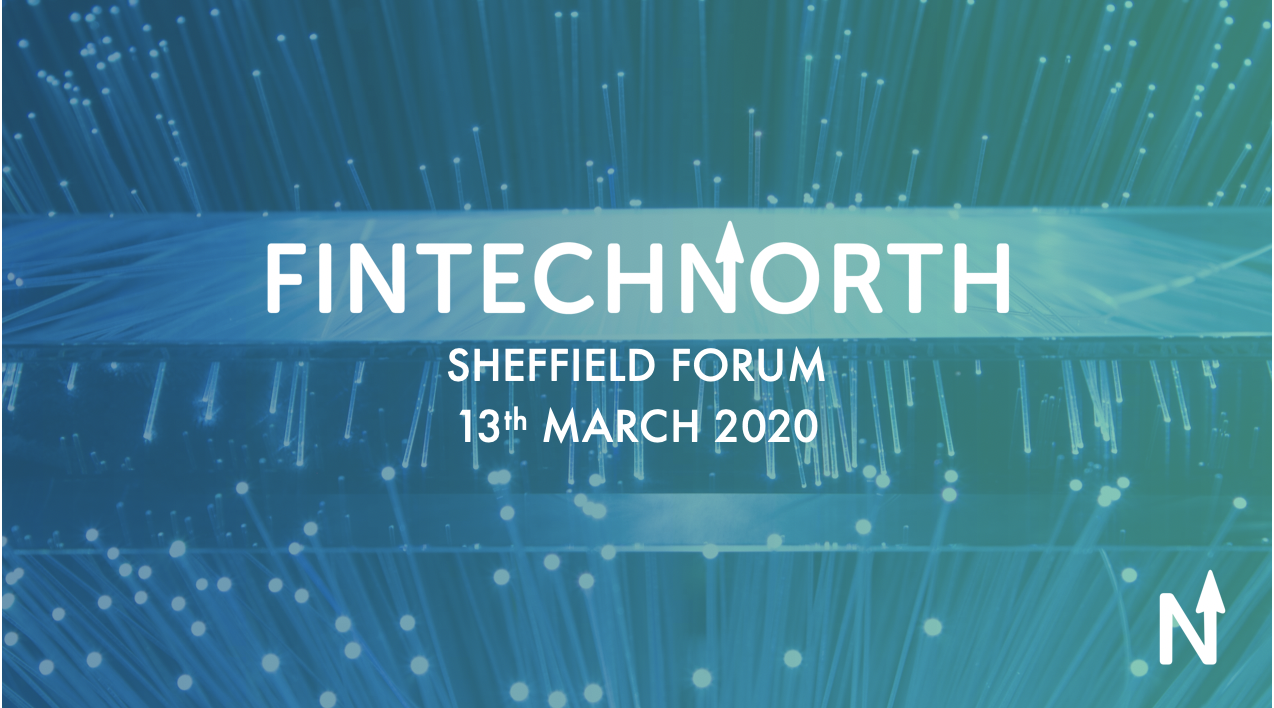 Date: TBC
FinTech North Sheffield Forum
Our first ever event in Sheffield will be a breakfast seminar including a selection of presentations, a panel discussion and networking opportunities with for all who are interested in FinTech in the North.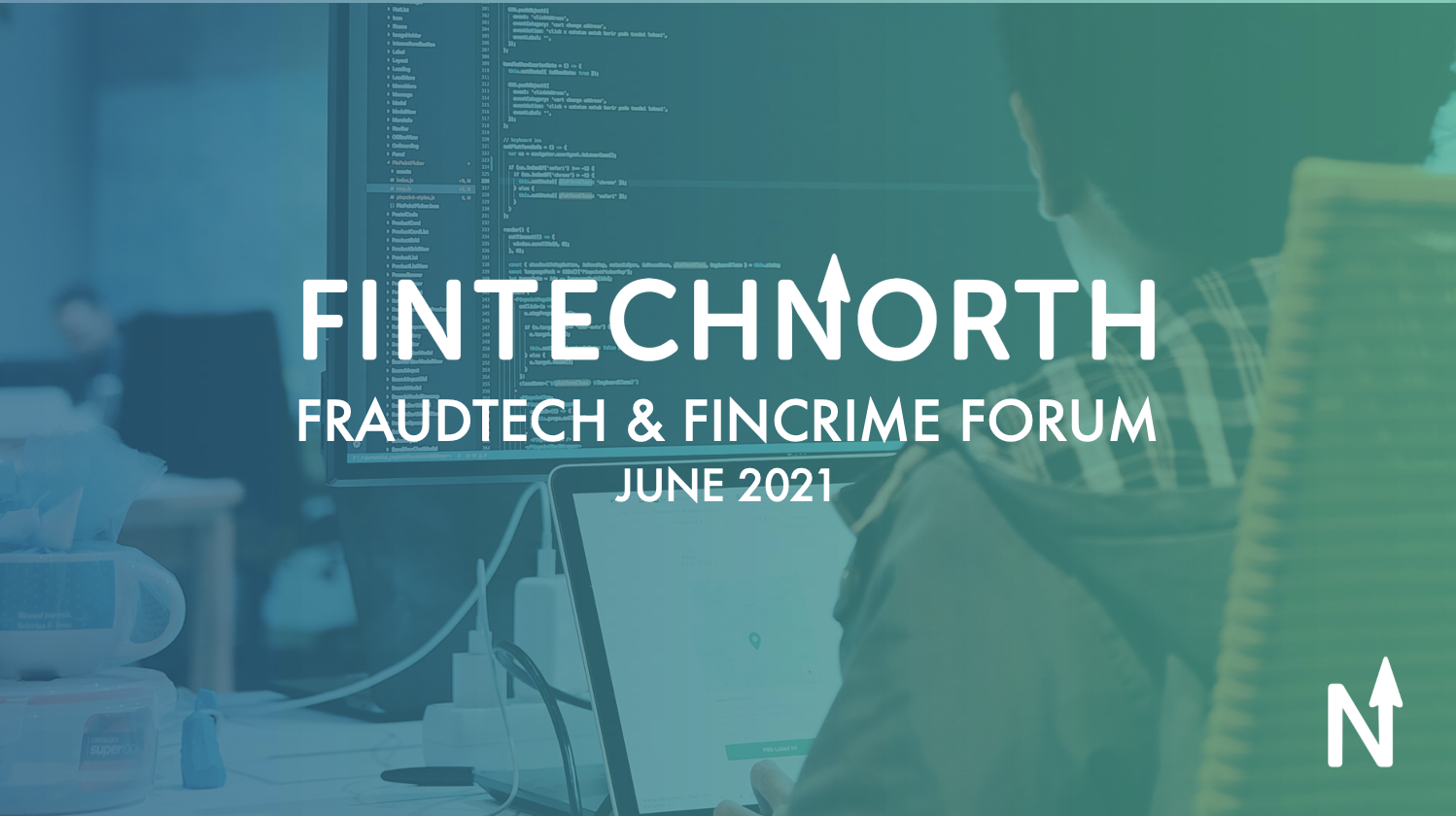 11/06/2021 11:00
FraudTech & FinCrime Forum
Join us as we explore FraudTech and FinCrime through the lens of northern FinTech.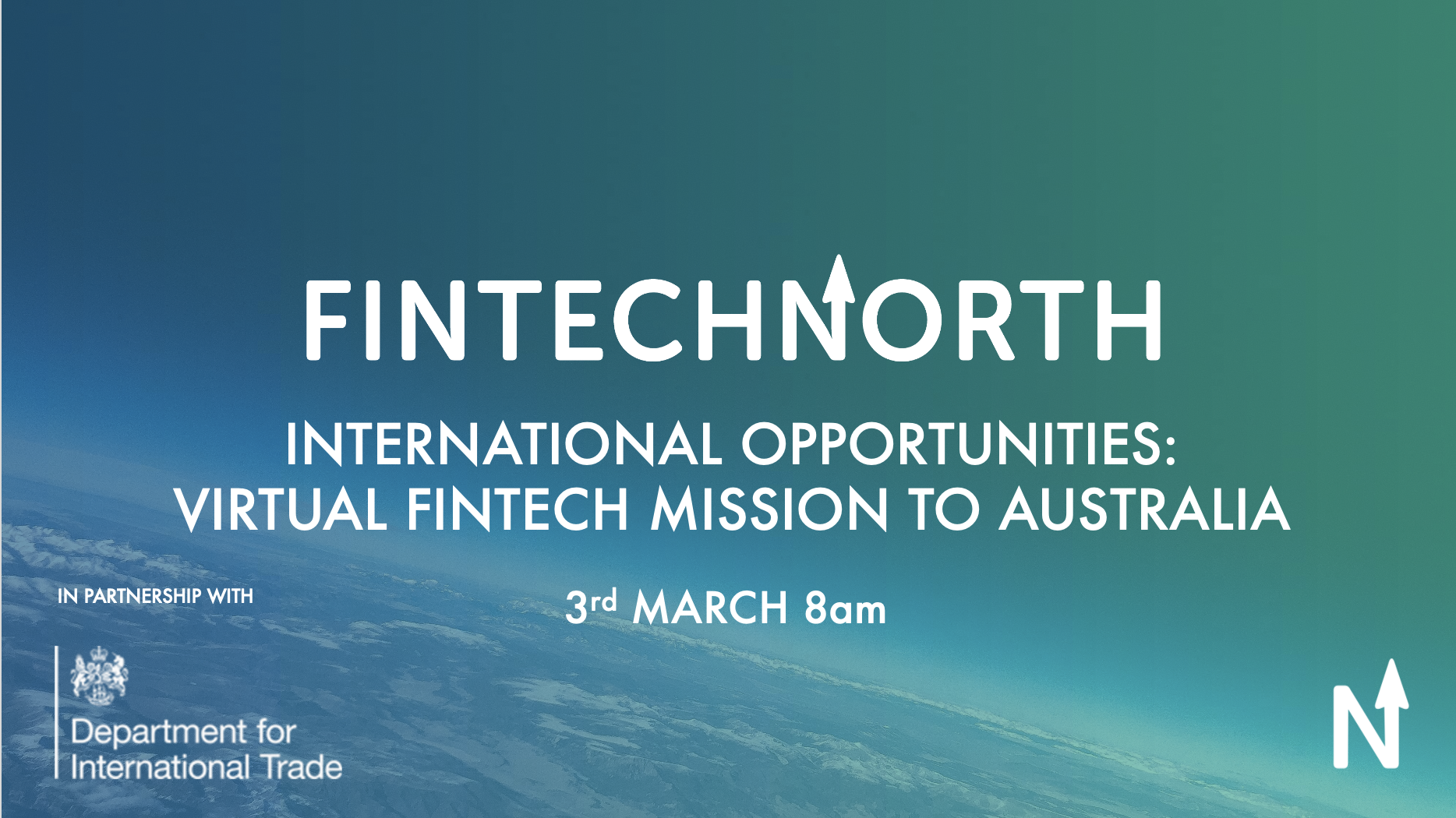 03/03/2021 8:00
Northern Powerhouse Virtual FinTech Mission to Australia – Part 1
Join us for an Australian FinTech market webinar, which will cover key industry developments and a market overview of the Australian FinTech ecosystem.