FinTech North 2017
Dan Rajkumar / 11th May 2017
---
FinTech North 2017 took place on Wednesday, 26th April, at AQL, Salem Chapel, in Leeds city centre.
The event brought together industry professionals on a local, national and international level, for a day of speeches, discussions and presentations on various topics relevant to the FinTech industry.
The event, which formed part of Leeds Digital Festival, was organised by White Label Crowdfunding and Whitecap Consulting, and chaired by Dr. Chris Sier, FinTech Envoy for the North. The day was divided into four sections, each one of which focused on a different topic and included presentations and panels.
FinTech Landscape
Dr. Chris Sier officially opened FinTech North 2017, welcoming participants and attendees alike and introducing the topic by posing the question: "FinTech, what's all the fuss?" Christopher Woolard, FCA Executive Director, then highlighted the Leeds-Manchester and Glasgow-Edinburgh regions, promoted geographical diversification and commented that the FCA support and facilitate innovation.
FinTech Fundamentals
Karoli Hindriks, Estonian entrepreneur and founder of Jobbatical, gave an inspiring speech focusing on the global nature of business, the movement of people and the importance of diversity. Tania Ziegler and Dr. Mark Davis, of the Cambridge Centre for Alternative Finance and the University of Leeds respectively, followed, to present FinTech findings and considered the future, both sociological and financial. Sara Parker, UK Portfolio Director at VocaLink, then offered attendees insight into payments, demands and risks.
Innovators
Daniel Rajkumar, founder and Managing Director of rebuildingsociety.com and White Label Crowdfunding, told of his challenging journey to launch an FCA-authorised P2P lending platform. David Beardmore, Commercial Director of the Open Data Institute, then spoke, explaining open data and the need to satisfy consumers, before Chris Gorst outlined Nesta's Open Up Challenge, designed to promote innovation.
Game Changers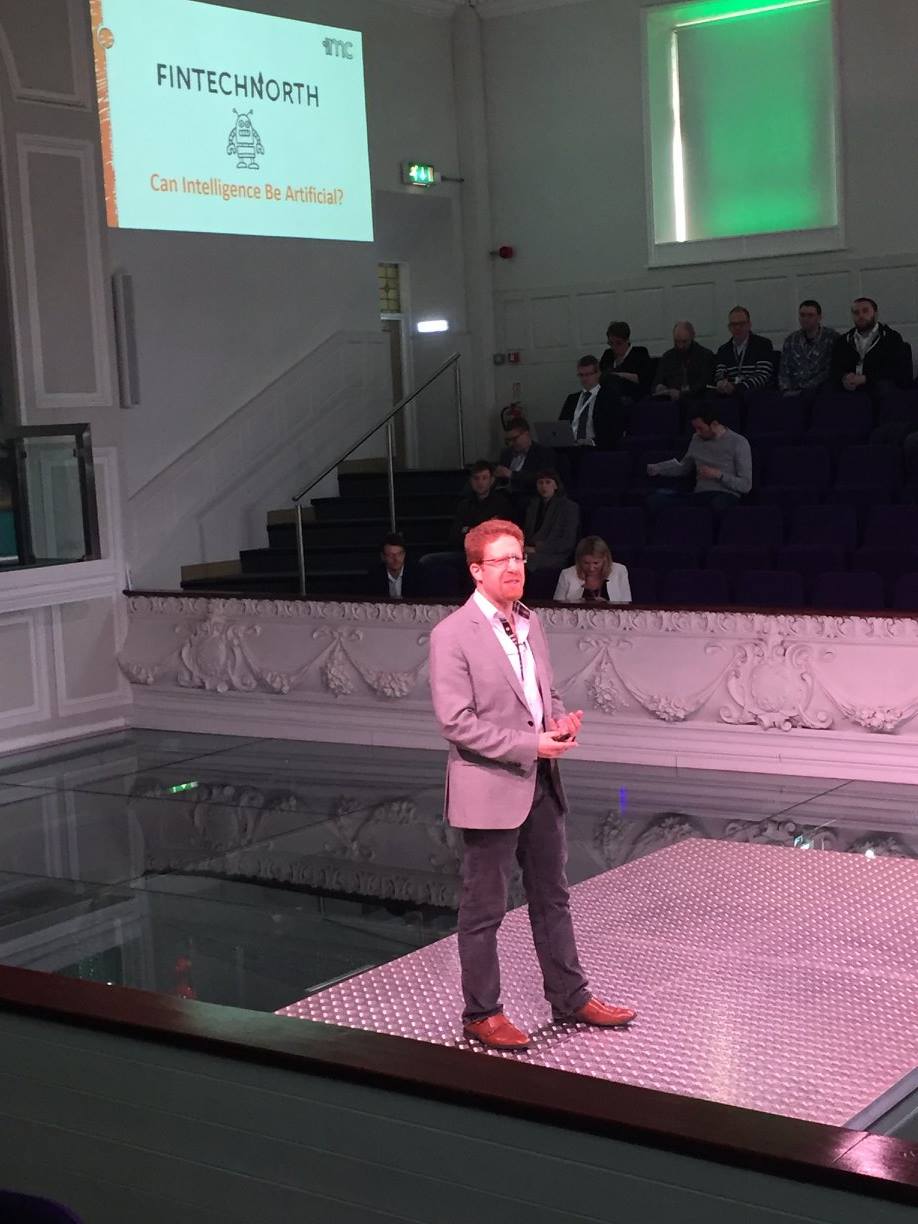 Founder of IMC, Stuart Sherman, opened the fourth and final session with a captivating speech about artificial intelligence, and Stephen Kennedy, CEO of Magpie International, took attendees on a customer's journey, touching on the topics of trust, relevance and transition. Laura Bailey, CEO of Zerado, deciphered blockchain and cited the north of England as a driving force redefining the culture of FinTech.
Panels and networking opportunities throughout the day facilitated discussion and debate. Innovation and education were cited as vital elements of the future of FinTech, and transparency and a consumer focus highlighted as priorities for firms. Closing remarks from Dr. Chris Sier and a networking reception followed.
The non-profit event, made possible through support and sponsorship, facilitated collaboration and conversation, and gave attendees insight into diverse FinTech fundamentals, while analysing and promoting the importance of the north of England within the industry.
On behalf of everyone involved in the planning, organisation and execution of the event, thank you to all those who attended, presented and participated. See more photos from the day on the WLCF Facebook page.
---
Share this article...