FinTech North appoints Chris Sier as Chairman
Jake Fox / 5th September 2018
---
FinTech North has announced the appointment of HM Treasury FinTech Envoy Chris Sier as its Chairman as it prepares to embark on the most ambitious phase of its growth since its inception in 2016.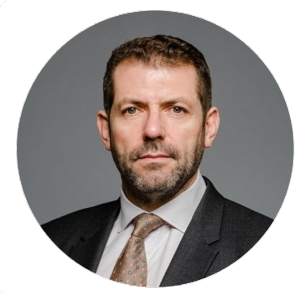 Chris Sier is well known to FinTech North, having delivered a keynote speech at the inaugural conference in 2016 he has been a regular speaker at subsequent events and has chaired the Leeds conference for the last two years, as well as delivering keynotes at the 2018 conferences in Manchester and Liverpool.
In addition to his Treasury role as FinTech Envoy for the Northern Powerhouse, Chris Sier has advised stakeholders including the UK Government and Regulators on innovation and FinTech and also advises various trade bodies on pension fund Corporate Governance and Cost Transparency. He has recently chaired the Financial Conduct Authority's Board investigating the information asymmetries and costs of the asset management industry, which was one of the outputs of the Market Study on asset management released in 2017.
A vocal advocate of regional FinTech and innovation, Chris is also currently Professor of Financial Technology at the University of Leeds and is Professor of Practice at Newcastle University Business School.
Julian Wells, Director of FinTech North & Whitecap Consulting, says:
"It is an honour and a pleasure to confirm Chris Sier as the first chairman of FinTech North. He is a long standing supporter of so many things FinTech North strives to achieve, not least the creation of a vibrant regional FinTech community in the north of England. Chris' passion to champion innovation in the regional economy is well documented, and his unique blend of experience in financial services, the public sector, and academia makes him the perfect choice to chair FinTech North.
Chris Sier, Chairman of FinTech North, says:
"I'm delighted to take on this role which I see as highly complimentary to my professional interests and my personal passion for the regional economy. The UK is fortunate to have a core strength in financial services and a forward-thinking regulator. London's role in the global FinTech economy is a significant one, but I strongly feel the regional cities of the UK have much to offer on a national and international basis, with the Northern Powerhouse perhaps the region with the most potential.
Chris adds:
"I'd like to see an increasing amount of collaboration across the northern cities and I think FinTech North is perfectly placed to help create the joined up environment and community that is required for the north to prosper."
In 2018 FinTech North has worked with a wide range of stakeholders in the FinTech industry, including Innovate Finance, Tech Nation, DIT, FCA, Northern Powerhouse Partnership, Local Authorities and Inward Investment organisations, as well as numerous financial services institutions, technology providers, FinTechs, universities, entrepreneurs and the advisory community.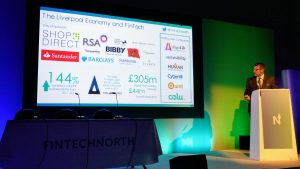 ---
Share this article...