FinTech North shortlisted for Leeds Digital Festival Award
Tom Connell / 29th April 2019
---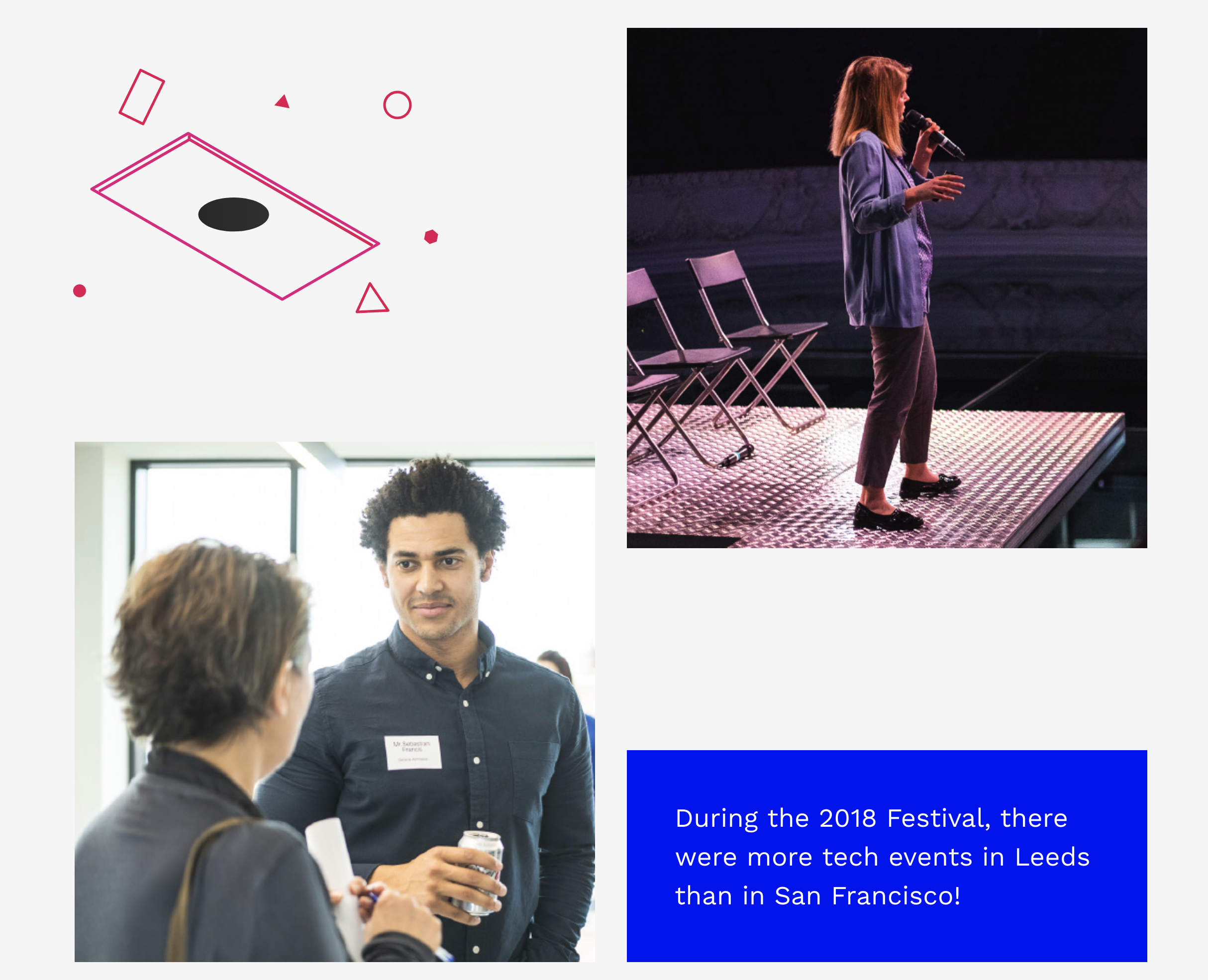 FinTech North is delighted to have been shortlisted for 'Facilitator of the Year' at the Leeds Digital Festival Awards 2019 and to celebrate we are giving away some tickets for our fourth annual Leeds conference and launching a special discount code for Festival attendees.
A special discount for our Leeds conference on 23rd May (£49 available now).
Free tickets to interested Festival event organisers who are helping make this year's Leeds Digital Festival the biggest and best ever. Send us an email, info@fintechnorth.uk.
FinTech North started life as a standalone event as part of the inaugural Leeds Digital Festival in 2016. Founded by Whitecap Consulting and White Label Crowdfunding, it has now expanded into a series of conferences and events across multiple locations in the north. To date, we have hosted over 35 events attracting over 4000 delegate registrations from over 600 different companies, with speakers drawn from 21 countries.
Leeds Digital Festival itself has grown exponentially in this time and is now a multi-venue, city-wide festival celebrating digital culture in all its forms, running from 23 April to 3 May 2019. The festival, established in 2016, attracted 20,000 people who attended events across 68 venues last year. This year there are over 200 independently organised events taking place, making it the biggest to date. During the 2018 festival, there were more tech events held in Leeds than San Francisco!
During Leeds Digital Festival this year FinTech North is co-hosting 'Leeds FinTech Day' at Nexus with University of Leeds and Nexus. The sold-out event takes places on 3rd May and is also part of UK FinTech Week, coordinated nationally by Innovate Finance.
Leeds Digital Festival Awards take place on Tuesday 30th April when the winners will be announced.
Notes on tickets:
The full price for tickets is £99
Until midnight on Friday 3rd May tickets will be £49 to celebrate Leeds Digital Festival 2019
FinTech start-ups (>2 years old or >10 employees) may request free tickets by emailing info@fintechnorth.uk
Students can also obtain free tickets by emailing info@fintechnorth.uk
---
Share this article...