FinTech North supports FinTech Scotland Conference: Accelerating FinTech across the UK
Joe Roche / 20th October 2021
---
Last week, on Thursday 14th October, FinTech North made the trip North of the border to support our FinTech National Network colleagues FinTech Scotland with their Accelerating FinTech Across the UK conference.
Around 150 delegates, mostly comprising of members the Scottish FinTech community, attended the conference at the University of Strathclyde's Technology Centre in Glasgow.
The conference provided updates on the initiatives contained in the Kalifa Review covering policy and regulation, infrastructure, research & innovation, investment, skills, and internationalisation.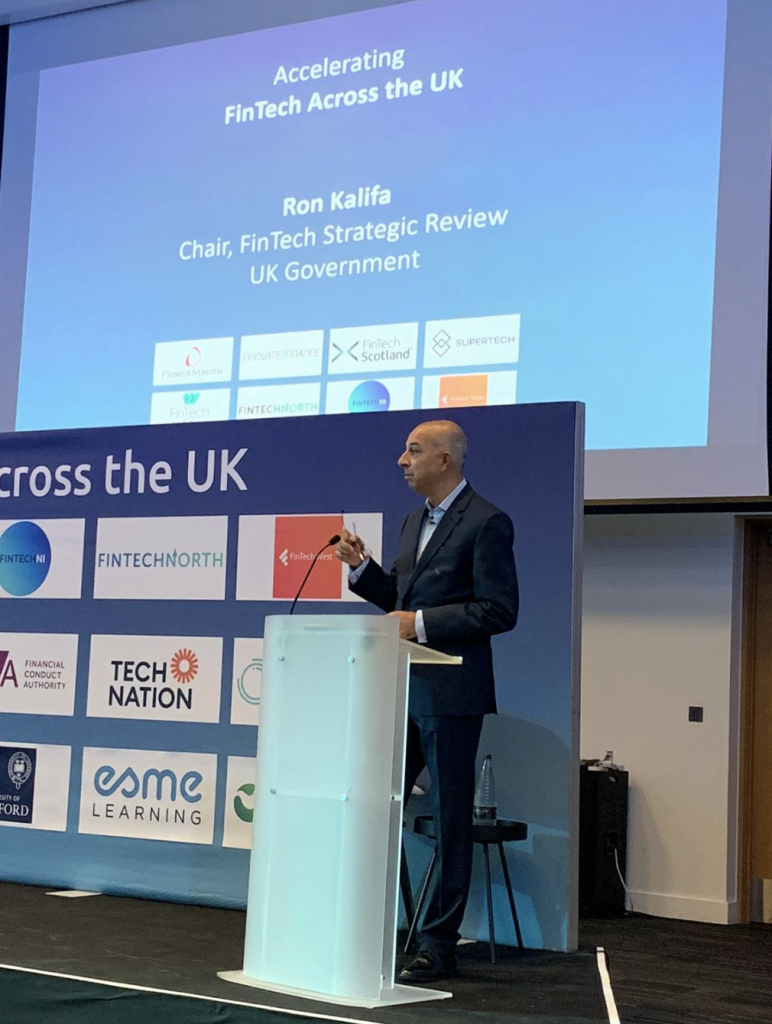 Speakers included Ron Kalifa (Chair of the UK FinTech Strategic Review, UK Government), John Glen (Economic Secretary to the Treasury and City Minister, UK Government), Maha El Dimachki (Head of Department, FCA – leading FCA's response to the Kalifa Review), Janine Hirt (CEO, Innovate Finance) and Nicola Anderson (CEO, FinTech Scotland).
FinTech North was also invited to speak at the Conference. Our Engagement Manager (a rather startled-looking Joe Roche) provided an overview of the Northern FinTech landscape and gave an update on FinTech sector developments in the North East, the North West and Yorkshire.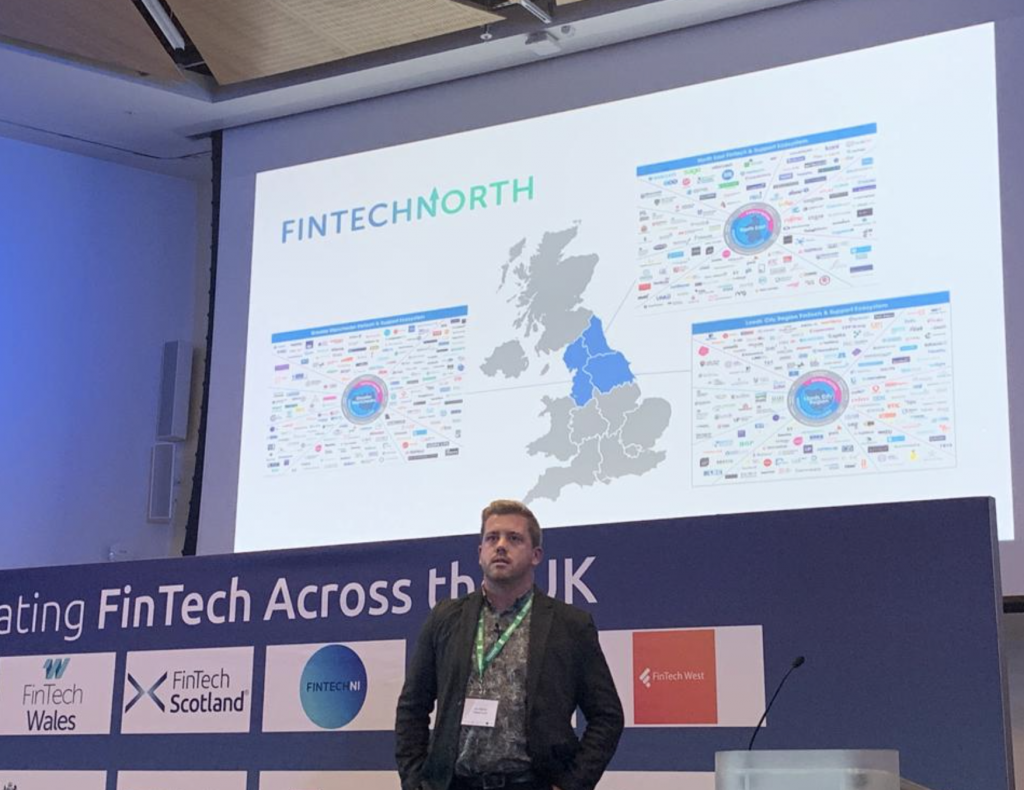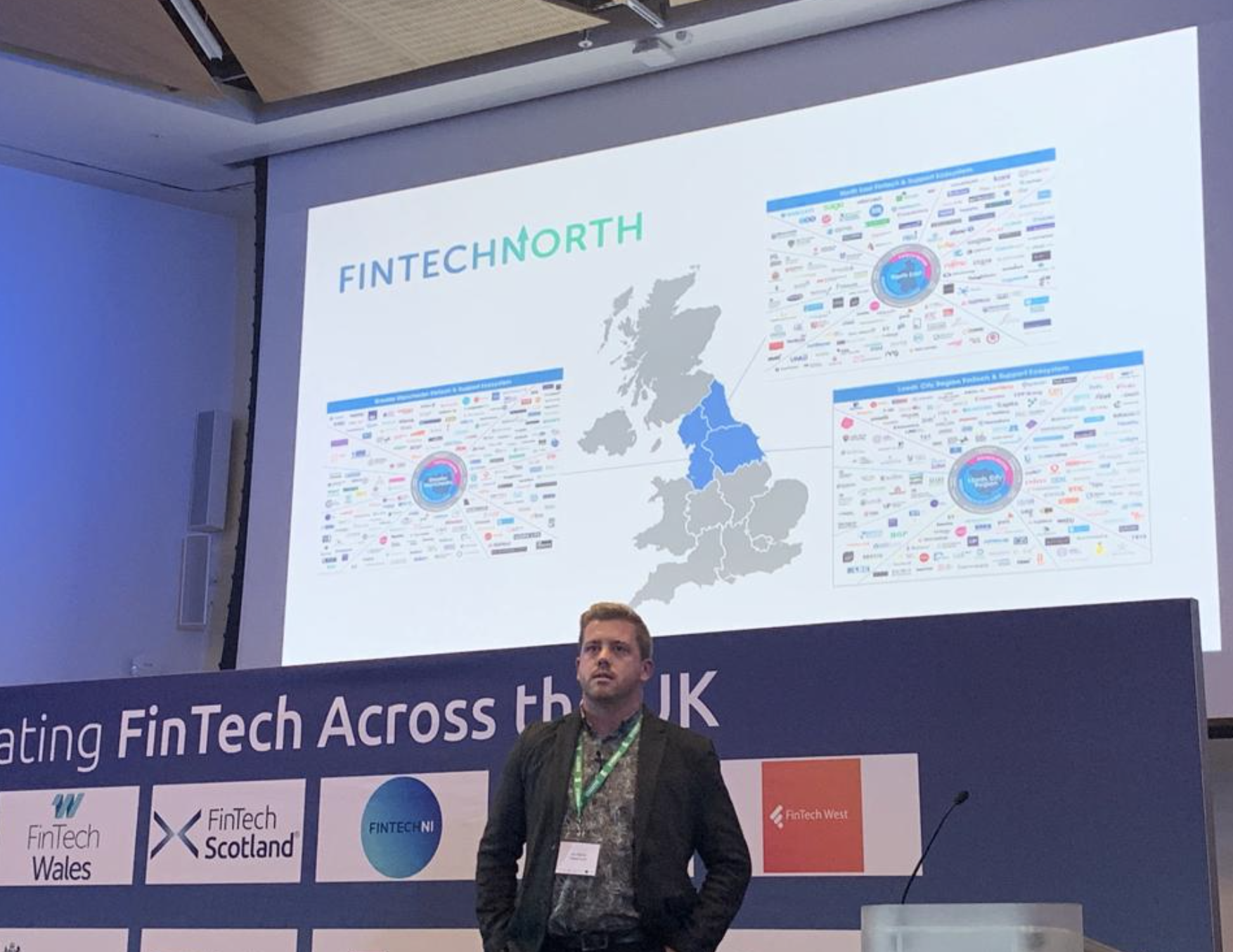 Julian Wells, Director of FinTech North and FinTech West, provided an overview of FinTech activity in the South West of England.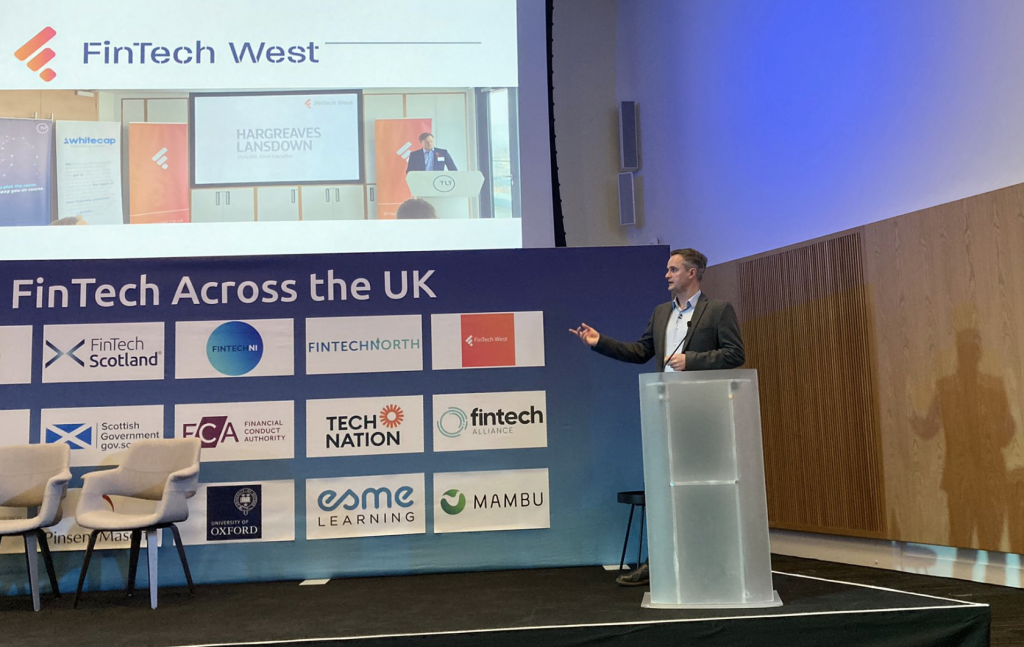 FinTech North used the conference to put a call-out for increased national connectivity.
---
Share this article...