FinTech North to exhibit at the Open Banking Expo UK event in London on 20th of October – Get a 25% discount on your ticket with our code!
FinTech North / 17th October 2022
---
FinTech North and Open Banking Expo, the largest global Open Banking and Open Finance community, have supported each other as media partners since inception. Open Banking Expo organise award-winning, thought-leading conferences around the globe, bringing together innovators, disruptors and visionaries from across the breadth of financial services.
This year is no different! The Open Banking Expo UK event returns to London on the 20th of October, and promises to deliver a must-see agenda, featuring 90+ speakers – offering killer content, their secrets of success, use cases, regulatory updates (or what might be coming), and visionary insights across 9 different stages.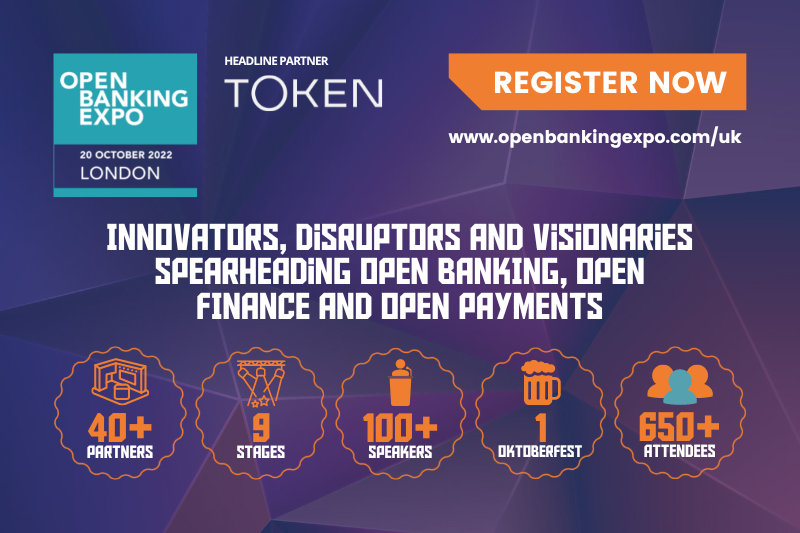 The event will cover hot themes such as; Open Banking for Good, The Future, Making an Impact, Global Focus, Open Data, Retail SME Finance and Payments
We're delighted to announce that FinTech North will be exhibiting at the Open Banking Expo UK event in London next week. As part of our partnership, we're also able to offer a 25% discount on tickets for the Northern FinTech community.
We can't wait to fly the flag for Northern FinTech!
Why not join us at the Business Design Centre in London next week?Check out the jam-packed agenda, and sign up using our code 'PARTNER25' at checkout to receive a ticket to one of the largest Open Banking and OpenFinance events in the UK this year! For more information and to register, click the link here:
https://www.openbankingexpo.com/uk/uk-registration/?mc_cid=8c13135938&mc_eid=bea336e379
---
Share this article...