GetMoreDoneLeeds: Leeds City Council partners with Paperound to help Leeds startups excel with 'click-to-access' student talent
Joe Roche / 16th November 2021
---
Leeds City Council and Paperound have teamed up to provide digital student resource for innovating entrepreneurs in Leeds. This initiative aims to help local innovators achieve more output by resourcing them with subsidised student talent to work on digital company tasks.

The initiative will provide fully subsidised student resource for growing tech startups in Leeds via the paperound digital platform accessing and activating emerging talent.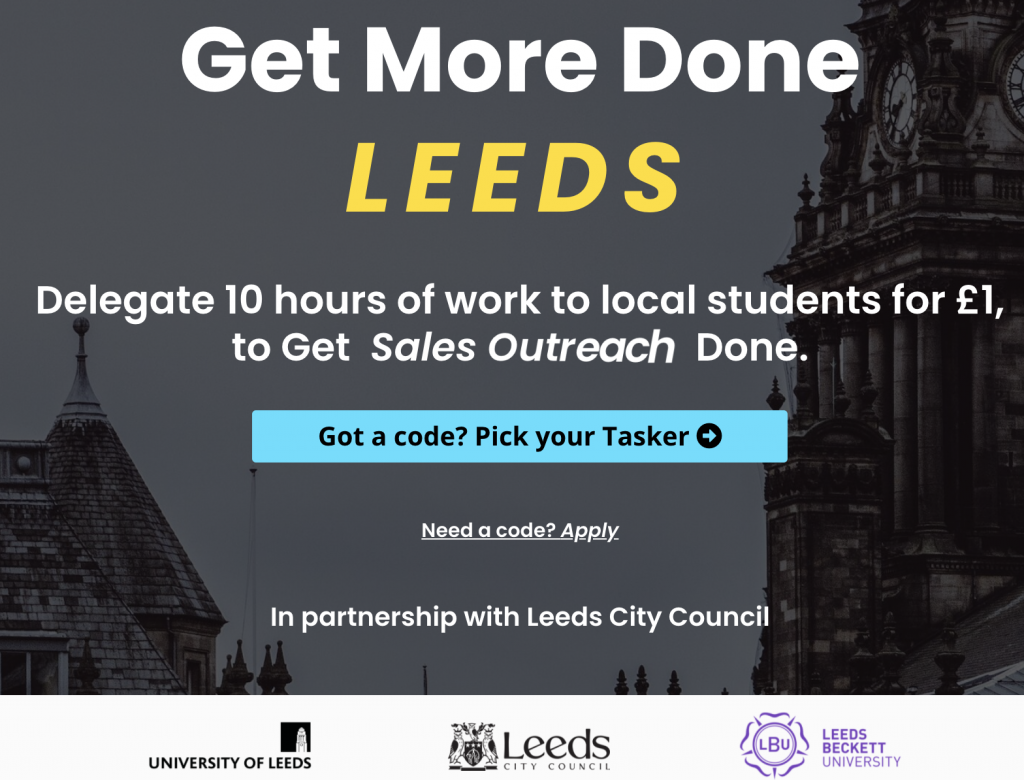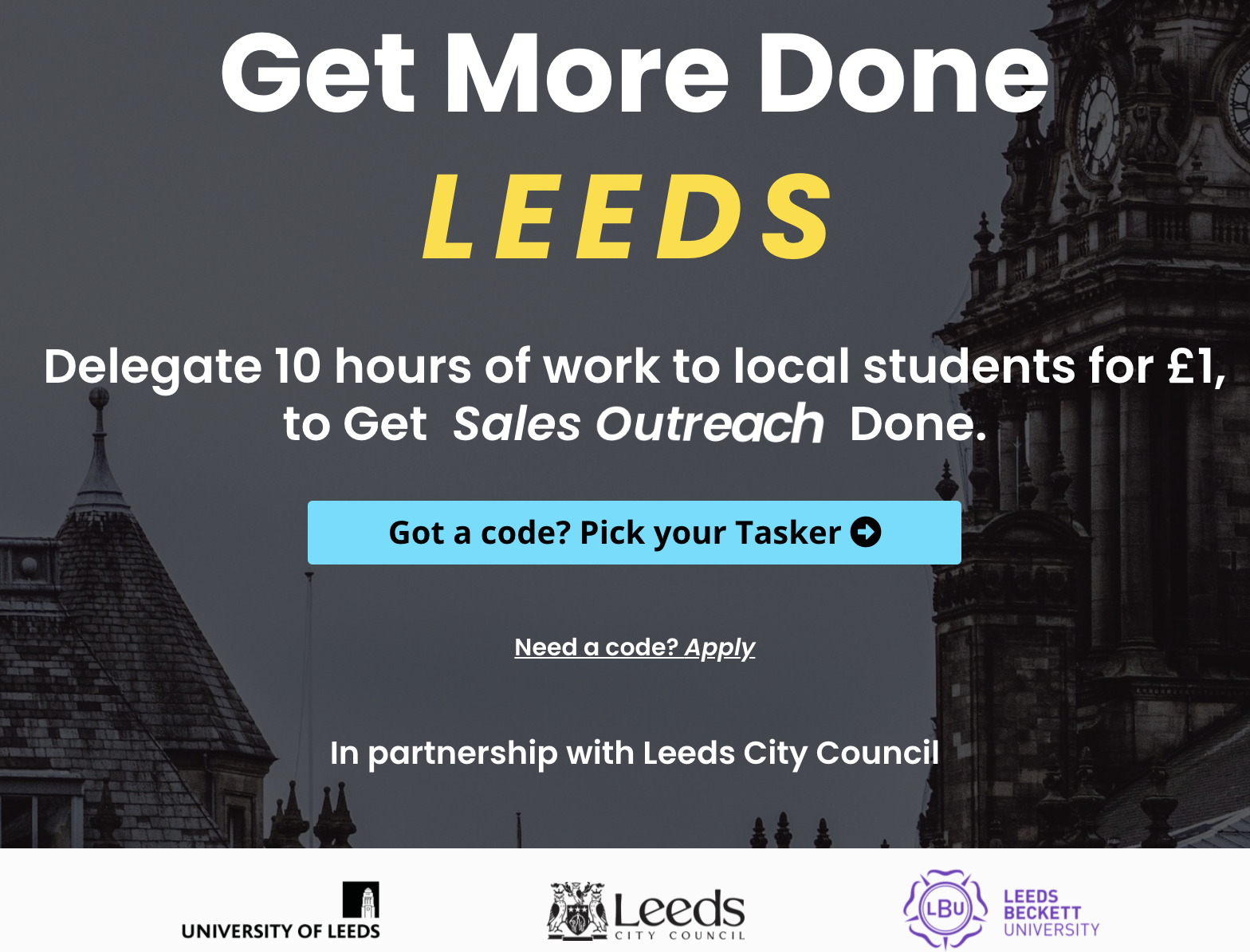 This initiative has launched at a time where the Leeds tech sector has reached new heights, attracting £29m in venture investment in 2020 (TechNation Report, 2021).

Despite this, 66% of small business owners say they are spending time on activities that are not important, and more than half of founders look to improve their business by delegating more tasks. (Source: TechNation Report, Pulse Survey, The Alternative Board).

More importantly 'Access to Talent' has been the No. 1  key issue for tech entrepreneurs in the city according to a recent TechNation Report.

To answer this problem, Paperound and Leeds City Council  are now facilitating subsidised access to Leeds Students ('Taskers' on the platform) to work on company tasks founders don't have time for, but need getting done.

Qualifying businesses can use up to 10 hours of the student talent available on the platform to  delegate digital tasks such as: Graphic Design, Market Research, Social Media Content Creation, Data Analysis, Administration and Content Writing. 
The criteria for accessing the resource is as follows:
Product-based businesses, highly scalable proposition, in a growing market

Less than two years old

Headquartered in the city of Leeds

All Taskers on the Paperound platform are current students who are keen to build their experience. The Paperound team pre-vets the Taskers, selecting those that show initiative, relevant skills, and a desire to deliver value to businesses.
Jake Fox, Founder, Paperound commented:
"As a student I was passionate about getting involved in and learning from small-businesses. Although without established networks or connections I had no way of navigating how to pick up paid experience during my degree.
In my post graduate career, I then witnessed small businesses trying to get a lot done with little budget and resources. They were trying desperately to prioritise work that actually grows the business, and could totally benefit from an extra pair of hands at those busy times.
They both needed a quick, simple way to connect".

Paperound as business continues to work with local stakeholders across the UK to facilitate new ways of discovering, accessing, and activating the emerging talent in local communities and tech clusters.

For founders, Paperound gives them access to extra resource at the times they need it most, without needing to commit to a full-time hire. For students, it is a way to earn money and more importantly, build relevant experience towards a graduate degree.

Businesses can apply and book here: paperoud.com/getmoredoneleeds
---
Share this article...