Green Finance Innovation Network launched by University of Leeds – launch event 28th February
Joe Roche / 20th January 2022
---
 The University of Leeds have announced the launch of the Green Finance Innovation Network. This new network will help financial institutions access and use climate and environmental analytics by connecting them with expert businesses and research organisations.
This exciting launch event, hosted on the 28th February, will be an opportunity to share knowledge between industry and academia and connect climate and environmental risk professionals, entrepreneurs, and leaders in the financial services industry.
Click here to register, scroll down to find out more.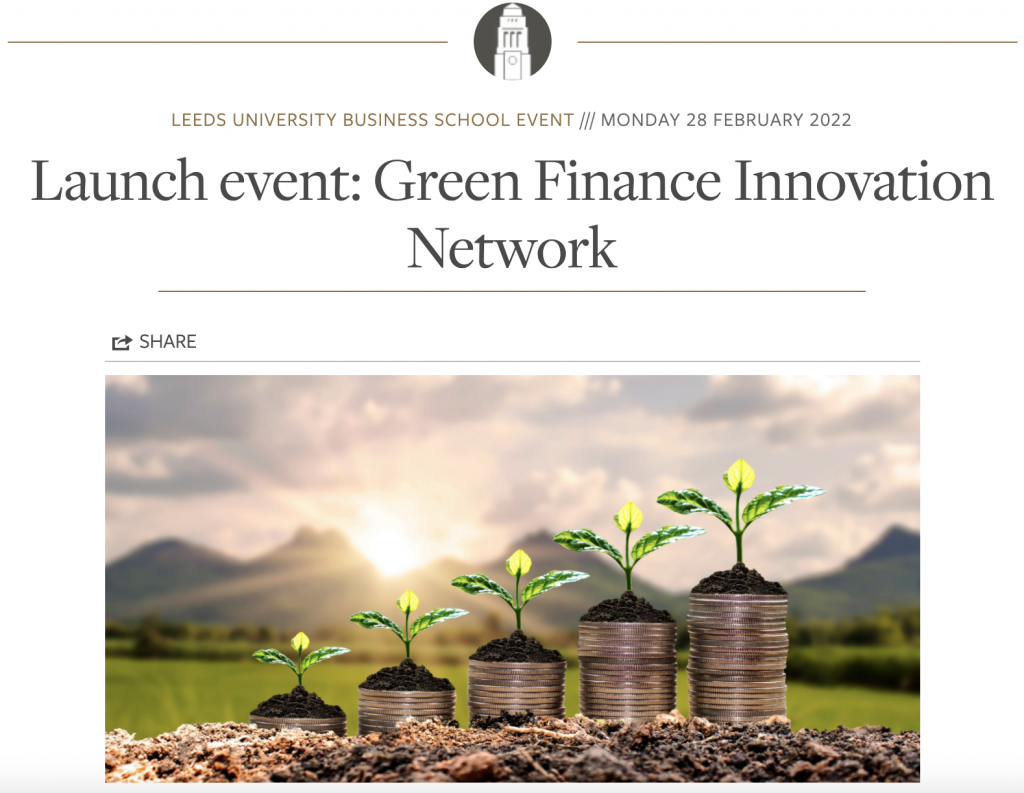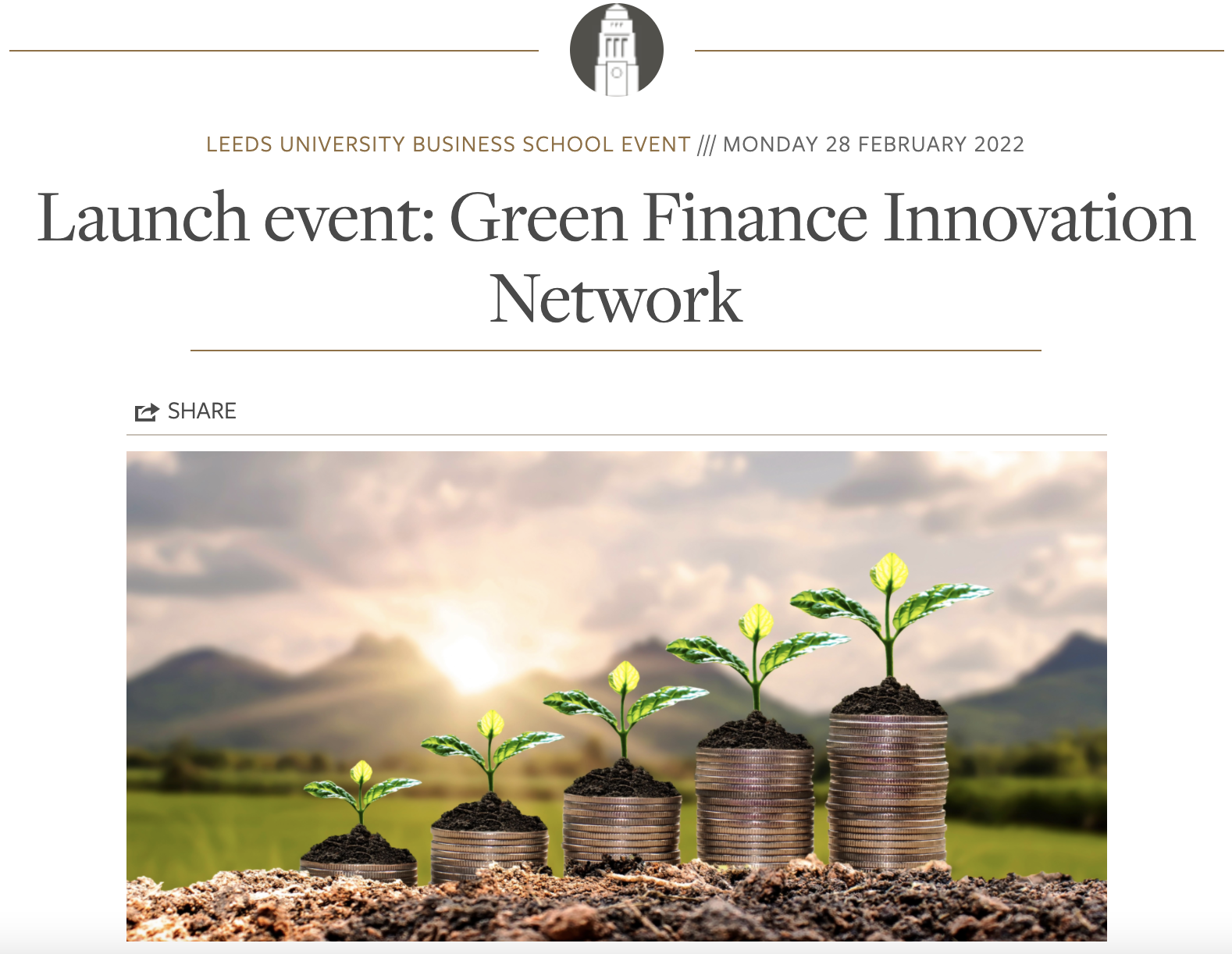 The day will include talks from leading climate science experts, an industry-led panel discussion and mentoring sessions on applying climate and environmental analytics for institutional investors. The day will conclude with a keynote talk from Professor Martin Siegert (co-director of the Grantham Institute – Climate Change and Environment) followed by an opportunity for networking over drinks.
We are looking forward to welcoming a range of high-profile speakers including business leaders from the financial services sector and leading academics including Dr Ben Caldecott, Dr Nicola Ranger, Professor Jason Lowe and Dr Friederike Otto.
Who should attend? 
You should attend if you are a:
Finance professional working in asset management, banking, insurance or pensions with an interest in applying the latest climate and environmental science and analytics within financial decision-making
Business leaders or entrepreneurs working in FinTech, climate, environmental or financial analytics
---
Schedule:  
---
UK Centre for Greening Finance and Investment (CGFI)
The UK Centre for Greening Finance and Investment (CGFI) is a national centre established to accelerate the adoption and use of climate and environmental data and analytics by financial institutions internationally. It will unlock opportunities for the UK to lead in greening finance and financing green.
CGFI is funded by the Natural Environment Research Council (NERC), part of UK Research and Innovation (UKRI), and led by the University of Oxford. New innovation hubs in Leeds and London will support companies and start-ups commercialise products based on robust climate and environmental analytics, for use in financial services.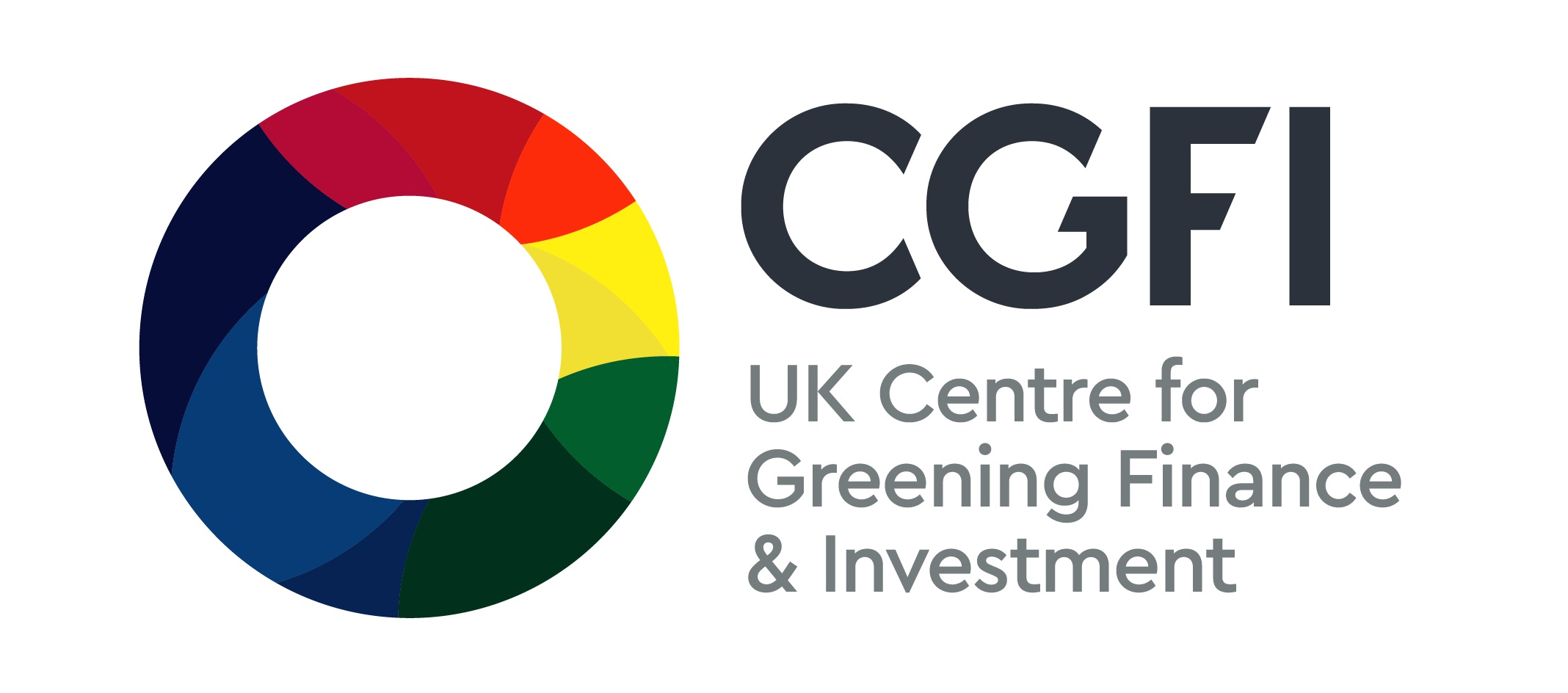 ---
Share this article...