International Opportunities for Northern FinTechs – FinTech North partners with DIT
Joe Roche / 17th February 2021
---
In Partnership with the Department for International Trade, FinTech North is delighted to present a number of upcoming international opportunities for northern FinTechs taking place as virtual trade missions across March 2021.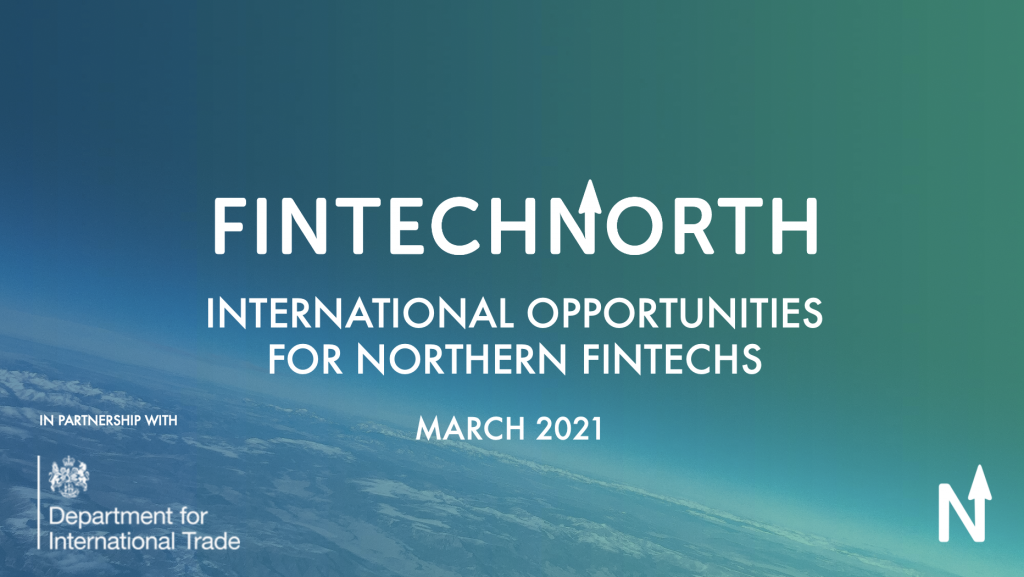 FinTech in the northern powerhouse is vibrant and diverse, with strong regional ecosystems in Liverpool, Manchester, Leeds and Newcastle. Regional strengths include payments, eCommerce, wealth management and ESG, to name a few.
We are thrilled to be working with DiT and their overseas teams to deliver a programme of events next month, designed to help northern FinTechs quickly understand the most important information about three key markets for UK FinTechs – USA, Canada and Australia – and access the opportunities each market offers:
USA – Did you know?
Atlanta in the SE US is a payments hot-spot, processing 70% of all US payments
Georgia's FinTech players include big companies like Global Payments, Equifax, NCR, Fiserv, Elavon, SunTrust, InComm, Cardlytics, OneTrust, Kabbage and eVestment
Canada – Did you know?
The Canadian FinTech ecosystem, centred within Toronto, is home to the second largest financial centre, second largest technology cluster and second fastest growing fintech hub in North America.
FinTech is a fast growing sector within Canada, with adoption rate among consumers rising from 8% to over 50% since 2015, putting Canada ahead of the US, France and Japan in consumer adoption.
Australia – Did you know?
Australia has well-developed financial markets, including the world's fifth largest pool of managed funds, ninth largest stock market and tenth largest foreign exchange market.
Australia's Consumer Data Right (CDR) regime in the banking sector went live on 1 July 2020 giving consumers greater access to and control over their data as well as boosting competition. This presents a range of opportunities for northern FinTech companies as Australian financial institutions look to evolve their businesses.
See the events below for more information and to register:
Northern Powerhouse FinTech Mission to Australia
Part 1: Wednesday 3 March, 08:00 – 09:00
Join this event to learn about the Australian market and the opportunities available to your business.
Find out more and register (click here)
Northern Powerhouse FinTech Mission to Canada
Part 1: Wednesday 17 March, 16:00 – 17:00
Join us for the first event in this mission programme focusing on opportunities in the Canadian market.
Find out more and register (click here)
Northern Powerhouse FinTech Mission to the US
Part 1: 23 & 25 March
Part 2: April/ May TBC
Join this three-part mission to the US, including two events covering market entry strategies, regulatory guidance and an opportunity to meet international clients.
Find out more and register (click here)
This is an unmissable programme for FinTech companies in the Northern Powerhouse who are interested in expanding their business internationally. Join us and find your next market.
---
Share this article...