Manchester Conference 2023: Write-Up
Rachel England / 17th November 2023
---
On the 14th of November 2023, FinTech North proudly hosted its sixth annual Manchester Conference at the illustrious Whitworth Hall at the University of Manchester. This year's event was made possible through the support of headline sponsors NCC Group Software Resilience, alongside brand sponsors Mastercard, Rise (created by Barclays), AccessPay, GFT, and the University of Manchester. Marqeta, Intercash and Sticky also played crucial roles as sponsors for lanyards, the pre-event speaker and sponsor gathering, and the networking, respectively. 
For those of you who were unable to join us on the day in Manchester, don't worry, you don't have to miss out. We have captured the day via Louis Wilcock's amazing photography and Bradley JP Productions exquisite video recording of all the content. Check out our photo gallery here, & check out the full recording of the Manchester Conference here.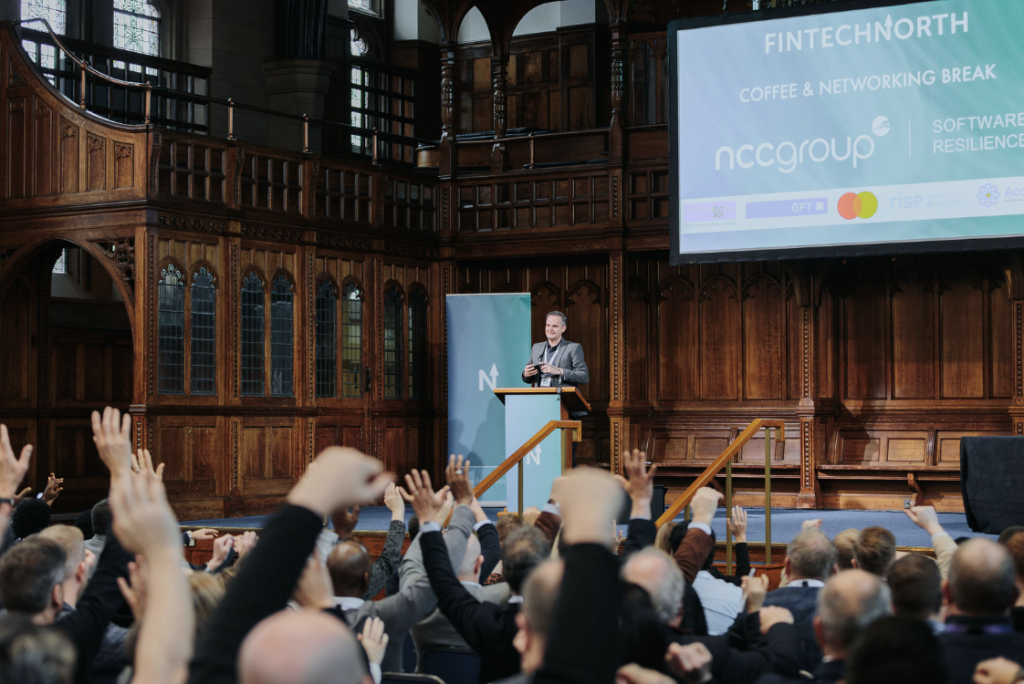 The day-long conference, attended by over 270 members of the FinTech North community, showcased the thriving FinTech scene in Manchester. The event aimed to delve into national and regional developments in FinTech, featuring keynotes from industry leaders and insightful panel discussions, all while providing a platform for the region's exciting start-ups and scale-ups through the FinTech showcase.
The morning session commenced with breakfast and networking, setting the stage for a day filled with valuable insights and discussions. Joe Roche, Engagement Manager at FinTech North, welcomed attendees and introduced the chair, Chris Sier, Chairman of FinTech North, who provided an update on the UK FinTech sector. Professor Dame Nancy Rothwell, President and Vice Chancellor of the University of Manchester, shared a pre-recorded welcome message.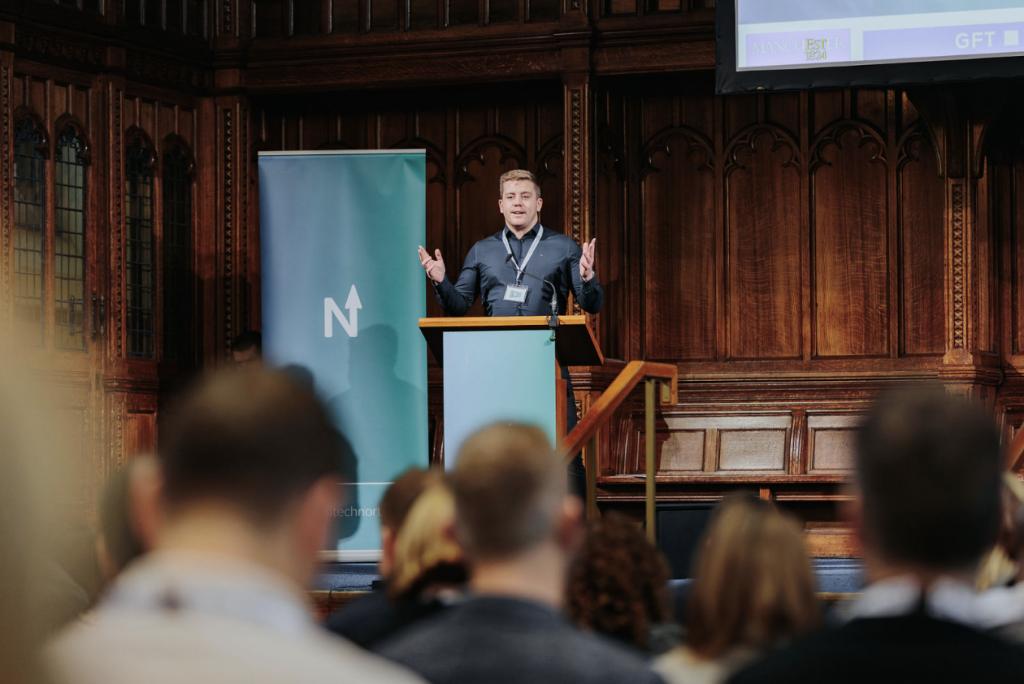 The conference covered various topics, starting with Ksenia Grant, Director for Ecosystem and Partnerships at the Centre for Finance, Innovation and Technology (CFIT), discussing CFIT's mission to unblock barriers to financial innovation, the opportunities that Open Finance brings for the fintech sector, and CFIT's work with stakeholders across the sector on creating a blueprint for Open Finance and unlocking datasets for better credit decisioning and affordability assessments.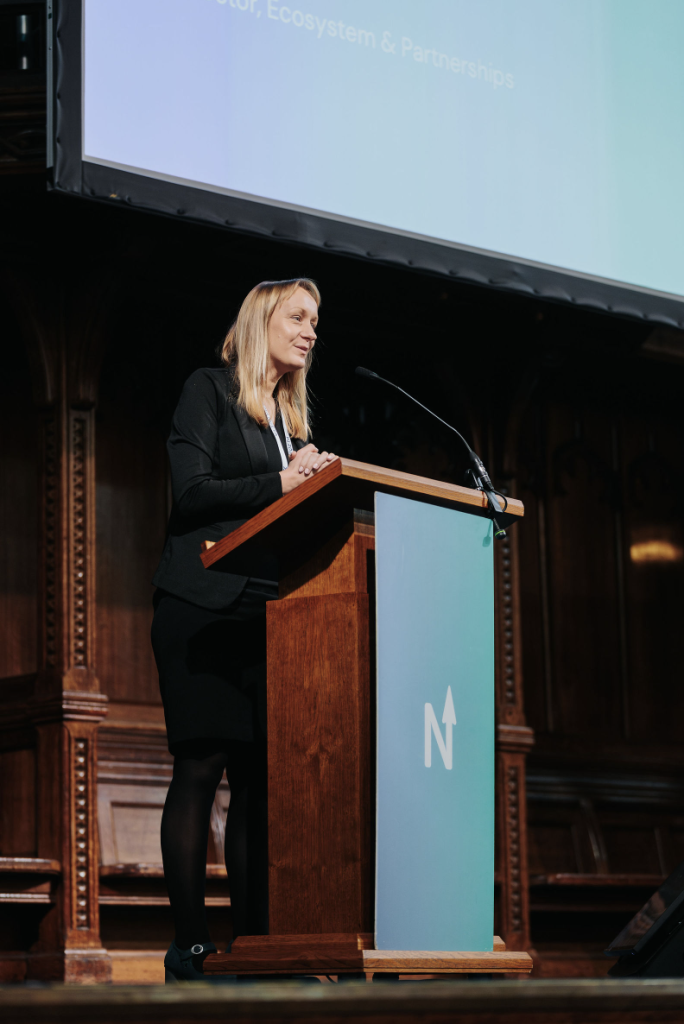 Max Lambertson, Economist at Mastercard, followed with a macro-economic outlook. Max provided some really unique insights on international and national spending trends.
'Wages are now rising faster than inflation, improving purchasing power for many and driving a partial recovery in consumer confidence.'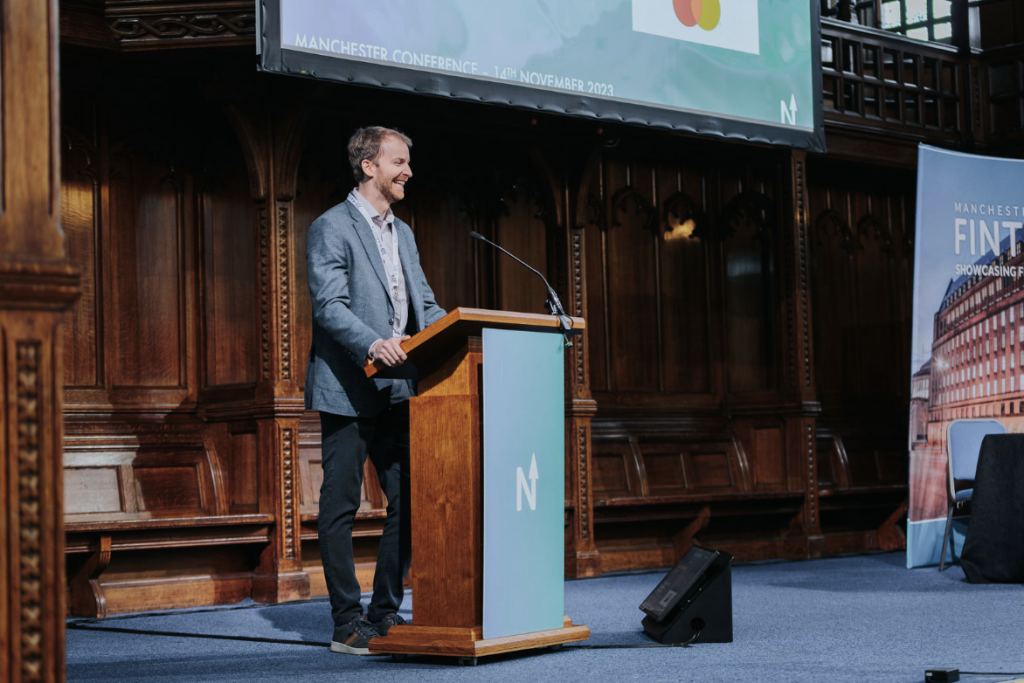 Janine Hirt, CEO of Innovate Finance, joined virtually to provide a FinTech sector update. She made some interesting points about investment.
'Investment into UK FinTechs in 2022 amounted to $12.5 billion, second only to the US and a greater amount than any year prior.' 
She went on to note that this amount was greater than the next ten European countries combined, further consolidating the UKs position as a global FinTech powerhouse and a great place to invest. She then discussed the latest investment figures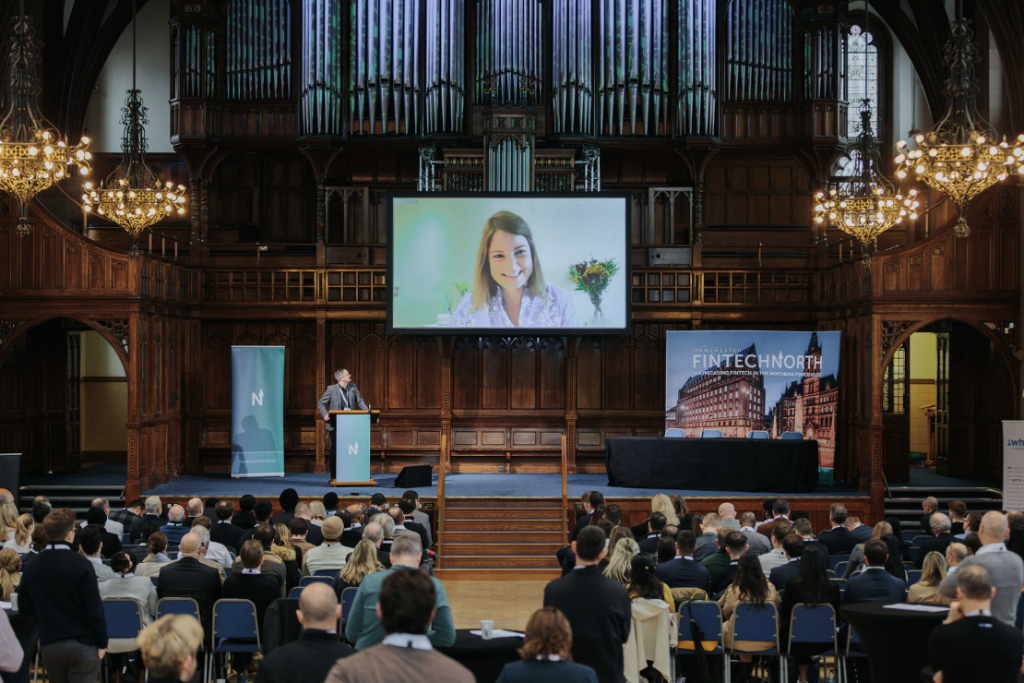 The event also explored the theme of trust in FinTech and financial services from different perspectives. Charlotte Kanagasapabathy, Director of Innovation at Rise (created by Barclays), and Will Billingsley, Co-Founder and CEO of ApTap, engaged in a conversation about trust and data, emphasising the importance of building trust in the rapidly evolving financial landscape.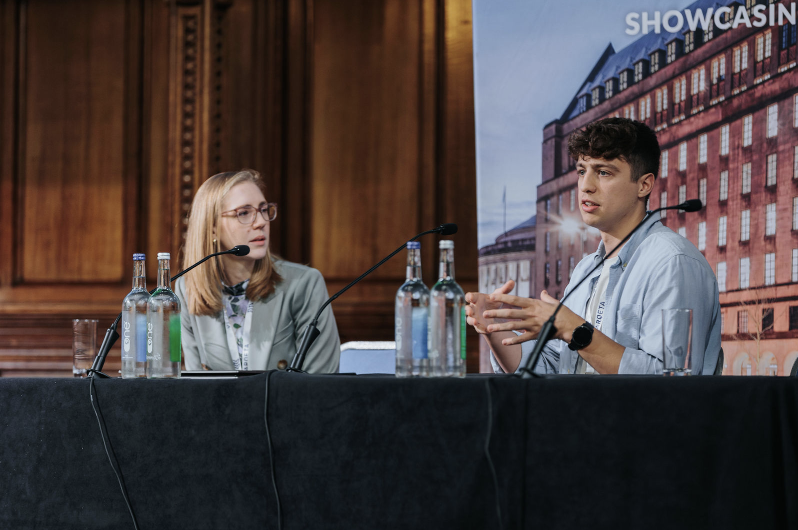 Anish Kapoor, CEO of AccessPay, shared insights into ISO 20022, addressing the vision and lessons learned from migrations. 
'We are about to embark in the biggest change in payments the past 20 years.'
Wayne Scott, Regulatory Compliance Solutions Lead at NCC Group Software Resilience, highlighted the decline in trust globally and its impact on economic development, stating that 'trust is in decline', but 'The solution does seem to be in the tech and hopefully that is where the trust can be gained'.
The panel discussion on trust in financial services and FinTech, moderated by Paul Anderson, Partner, Financial Services, at Squire Patton Boggs , covered topics such as consumer duty, risk, and regulatory challenges. 
'As a consumer, there is something scary about data: loss'.
Thank you to the speakers on the panel for a thought-evoking discussion:
Wayne Scott, Regulatory Compliance Solutions Lead, NCC Group Software Resilience
Nicola Matthias, Director of Risk and Compliance, Aro
James Mackenzie, Commercial Director, Hippo
Sheraz Afzal, Group Legal, Risk and Compliance Director, Quint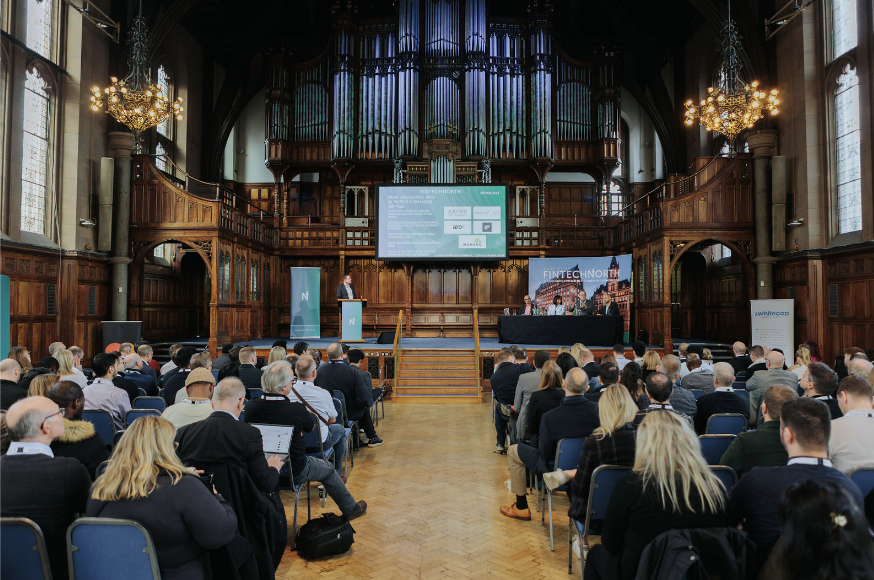 GFT contributed to the conference with a fireside chat on "Creating real business value from AI and Data," featuring Heather Statham, Principal Consultant, and Alex Richardson, Senior Enterprise Architect. 
Alex Richardson, Senior Enterprise Architect, GFT asked the thought evoking question: 'As a consumer,do I trust AI?'
To download GFT's latest thought leadership on the important topic of AI, please click here.
The afternoon session featured discussions on financial inclusion and the role of FinTech in creating a greener future. Dr. Andrea Lagna, Senior Lecturer in FinTech at Alliance Manchester Business School, talked about making the world a better place through fintech-led financial inclusion. The University of Manchester Business Engagement & Knowledge Exchange team was on hand throughout the day to discuss with attendees how their organisations can connect in with university research.
 A panel discussion on FinTech innovation for a greener future, moderated by Clare Black, Managing Director of Streets Consulting, explored ways in which FinTech can contribute to environmental sustainability. Thank you to the panel for participating in such a valuable discussion: 
Alex Mollart, CEO, Tandem Bank
Georgina Mitchell, Wellhouse Consulting
Will Smith, Co-Founder, Tred
Katherine Keddie, Co-Founder, Adopter
Will Smith, Co-Founder of Tred: 'The balance between purpose and profit is difficult to get right.'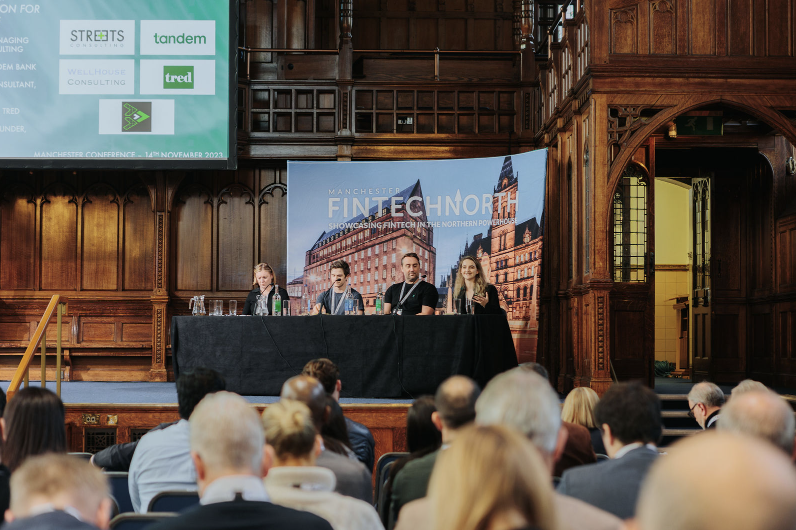 Phil Vidler, Managing Partner of FinTech Growth Fund and CEO of FinTech Alliance, presented the FinTech Growth Fund, emphasizing the need for coordinated efforts to bridge the growth capital funding gap in the industry. FinTech Growth Fund will be providing 'domestic capital to UK growth stage FinTechs.'
The day concluded with the Manchester FinTech Showcase, hosted by Oliver Chesher, Managing Director of Galibier, featuring innovative FinTech companies presenting their propositions in a lightning-style pitch format. Our thanks to:
Sofie Churchill, Enterprise Senior Customer Success Manager, Marqeta
Mykhaylo Hnatyev, Co-Founder, Computools
Moses Peter, Co-Founder and CTO, Monirates
Lucy Mounter, Senior Business Development Executive, Intercash
Miroslava Betinova, Head of Fintech, Griffin
Julian Graham Rack, Chief Executive Officer, PrinSIX Technologies
Becky Baker, CEO and Co-Founder, ReceiptSafe
Tom Woodroof, Director, Mutual Credit Services
Georgi Tonchev, Chief Business Development Manager, Elando
James Garner, CEO, Sticky
Gabriela Isas, Founder and CEO, Good With
Simon Groom, Co-Founder, MagnifyB
Matt Pennington, Director, Safe Capital
The conference provided an immersive view of the dynamic FinTech landscape in Manchester, showcasing the region's commitment to innovation, collaboration, and growth in the financial technology sector. As the event came to a close, attendees gathered for a drinks reception, fostering further networking and collaboration opportunities within the vibrant FinTech community. 
The team at FinTech North was delighted with a record attendance of 270 attendees. Over 200 attendees created their own Sticky business cards, with an average of 4 contact exchanges on each sticker, meaning FinTech North facilitated 800 direct and meaningful introductions and growth opportunities. Throughout the years, FinTech North's conferences have grown consistently, a testament to the dynamism and resilience of the FinTech sector in the North of England.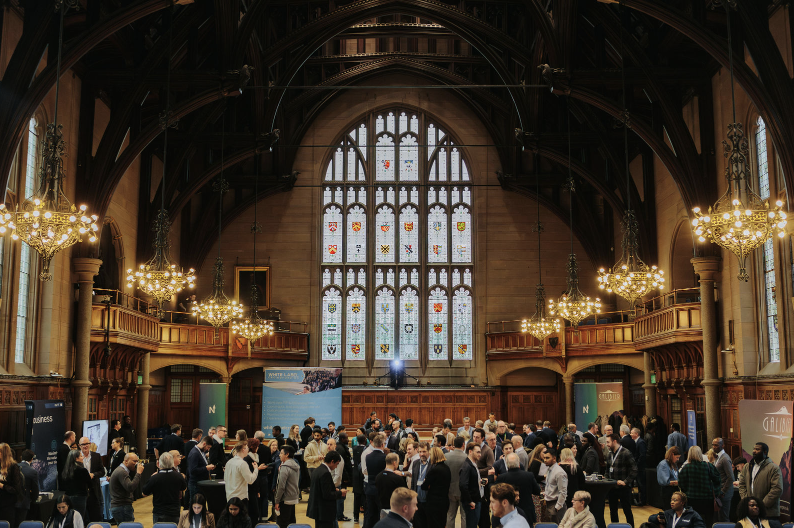 ---
Share this article...