Partner Profile: Andrew Jackson, Managing Director, Swish Fund
Joe Roche / 2nd September 2021
---
FinTech North recently sat down with Andrew Jackson, Managing Director at SME lender Swish Fund, to get to know our Partner better and to raise awareness amongst the northern FinTech community about the work Swish Fund are doing in the ecosystem.
To listen and view the interview, click the image below. We have also produced a write-up of the interview, for those who would prefer to read an article, please scroll down.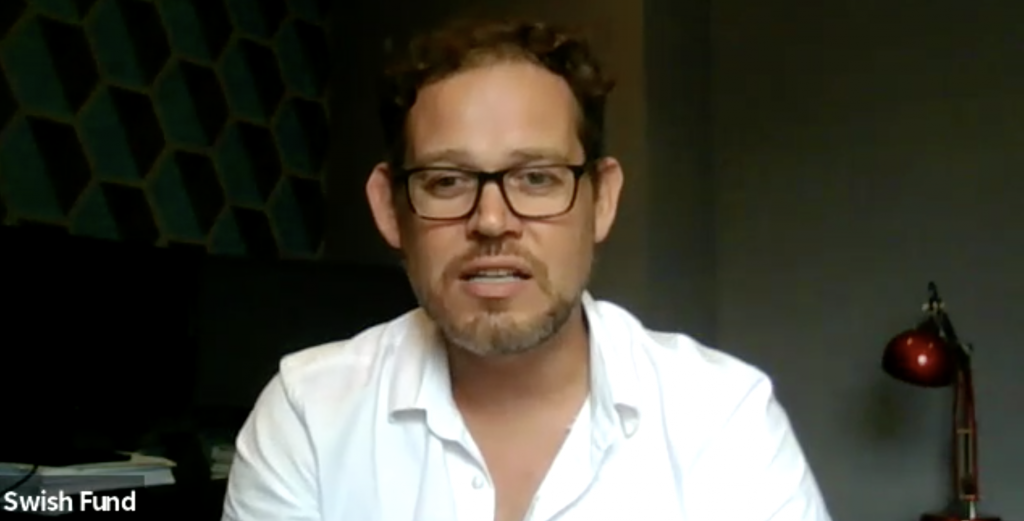 Why was the business started and what is the Swish Fund story? 
"Swish Fund was started in 2016 by two successful entrepreneurs in the Netherlands. Through their experiences, they decided that lending needs to be easier.
In 2018 we opened the UK business and we started lending towards the end of 2019. The purpose is to deliver funding fast to businesses and to entrepreneurs particularly."
What issues or problems are you trying to solve for your clients and within the sector?
"Before I joined Swish Fund, I worked for a successful alternative lender who were moving more and more towards automation and speed. As a result I felt that the customer was being left behind.
I joined in February 2020 and one of the first things I did was make the business carbon neutral.
For many small businesses, lending is one of the most important decisions they can make, especially when they have to sign a personal guarantee.
Lending is about trust, it's hard to trust a machine, it's a lot easier to trust a human being. So we've introduced a video call, so individuals can properly understand what they are entering into. This also eliminates 3rd party fraud.
This was the start of our thinking about the customer's involvement, which laid the foundations of an ESG brand which we started building on. We think that businesses that are environmentally responsible and probably financially responsible, so why don't we give them a discount on their interest rate?
In May this year, we pledged to offset 10 tons of carbon, for every new customer.
Fast finance isn't necessarily fair finance. We have set a policy, which is unique in the industry, where customers have a 48 hour cooling off period where they are free to change their mind.
We think in the rush to get money out of the door, we think alternative lenders have forgotten about their customers and society at large, and we're trying to address that balance."
How and what could the FinTech North community do to help? 
"The FinTech North community is a really exciting hub of innovation. If there are people out there who we can partner with, or who we can recommend to our customers in our monthly newsletter, then I'd love to hear from them."
Is there anyone you're looking to meet in the FinTech North community? 
"Anyone with an interesting idea! At this moment we're looking to meet people who are doing interesting things with ESG score-cards, metrics and automation. We'd like to develop our proposition here and I know there are great companies across the North who are looking at this space."
What for you are the most interesting elements of FinTech and how do you see them developing over the next few years? 
"I think one of the most interesting elements is how quickly it's growing and how quickly it's changing. It was all about alternative lending and p2p in 2010-2015. Out of that, something else flourishes which is institutions seeing it as a good source of interest for their funds.
I also think reliance on AI and Machine Learning is particularly interesting, the accountability around decision making through an AI or ML unit is difficult. It seems that a lot of people are using ML for auto decision making in the lending journey, but they can't actually pin-point where the decision is made, which in my view is treating customers like children. It will be interesting to see how the accountability around the decision making is regulated, reported on and enforced."
---
Share this article...