Partner Profile – Manila McLean, Chief Information Officer, Newcastle Strategic Solutions
Ryan Walsh / 11th January 2022
---
FinTech North recently sat down with Manila McLean, Chief Information Officer at Newcastle Strategic Solutions, to get to know the business better and to raise awareness amongst the Northern FinTech community about the work NSS do in the ecosystem.
To listen to and view the recording, just click the image below. We have also produced a write-up of the interview, for those who would prefer to read an article please scroll down.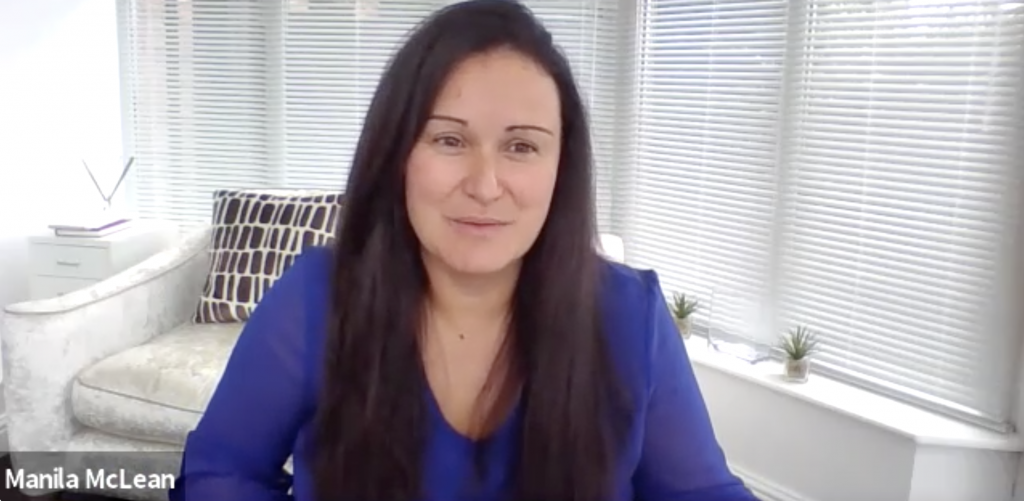 How did a building society create a tech company?
"We've always had a strong technology team with a vast amount of experience managing FS products for customers. We were at the forefront of launching online savings within the building society sector, and among the first to launch that service to our own customers.
Following that we spotted an opportunity to leverage (the tech, which was) one of our core competencies and the deep expertise we have in the retail savings market and the fantastic customer service that we offer. We took the opportunity to use our USP and for the best part of 20 years we've been providing fully packaged white-labelled services for a growing number of banks and building societies across the UK.
We've helped a host of banks and challenger banks launch into the savings market. It's important to note that the tech provision is just one element of our service. Accompanying our technology is our customer service and the back office support functions, which need to operate for a complete end-to-end accounts servicing experience.
Solutions has real scale within Newcastle Building Society Group – we employ over 600 colleagues, we look after 1.2m savings accounts across the UK."
What problems do you solve for your clients?
"Trying to enter into the savings market for the first time is not a small challenge to overcome. From the tech perspective, to building the operation, but also from a compliance and regulatory perspective.
A key part of our proposition is utilising our extensive experience running savings businesses, working with clients to help them launch into market.
Consumer expectations are constantly rising, especially considering the digital experience agenda. Our clients say to us, it's easier to outsource this than to manage it themselves.
Other things we support with include launching new digital channels, supporting the business case, speed to market is essentially the big thing for us."
What for you are the most interesting elements of FinTech and how do you see them developing over the next few years?
"Whats interesting for me in FinTech, is providers don't try to be all things to all men. They'll see opportunities and they will hone in on a product or a skill set to support an entire element of an ecosystem. It's a clever way to do business. We work with several FinTechs and consider ourselves a FinTech – the partnership element is really powerful, you recognise that working together has a greater impact than working on your own.
Whether it's helping to drive automation to improve customer experience or reduce operational cost, there's lots of different angles that FinTechs come from. For me it's exciting and it's all about working together in the ecosystem."
Who are you looking to meet in the FinTech North Community?
"FinTechs that are providing a specific service in the journey of managing savings accounts – this would be the obvious answer.
We're also a technology company as well, so we're also looking for opportunities to partner with organisations to try different ideas, gain insights on customers from other tech providers. We wouldn't claim to have all the skill sets ourselves and we recognise the opportunity partnering can bring."
NSS are a big employer in the North East, what skills have you helped develop in the North East and how could the FinTech North community help you continue this across the North and beyond?
"We're really modernising the way we build and manage our technology, it's a constant evolution. We're a big employer in digital and tech, and have just under 200 colleagues that work in specialist roles.
We do a lot with apprenticeships and graduate development programmes. We've had success with colleagues training internally and going onto take on specialist tech roles within the business.
Ultimately we're a service provider, and there's a lot of different specialisms, not just tech, that we support within the business."
---
Share this article...