Partner Profile – Maxim Cohen, The UK Adviser Group
Ryan Walsh / 1st February 2022
---
We recently sat down with our partners – The UK Adviser Group, a FinTech-driven full-service franchise model for mortgage and finance professionals. It was a great opportunity for us to speak with Founder and CEO, Maxim Cohen on the story and background of The UK Adviser Group and their support here at FinTech North.
The full interview was recorded for our community to watch and listen. Click on the image below to watch the recording.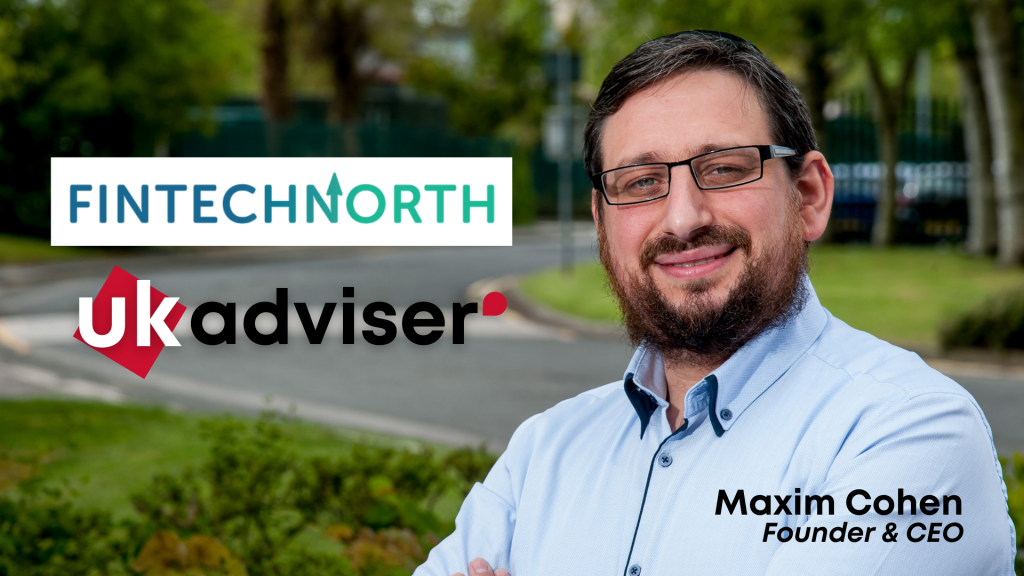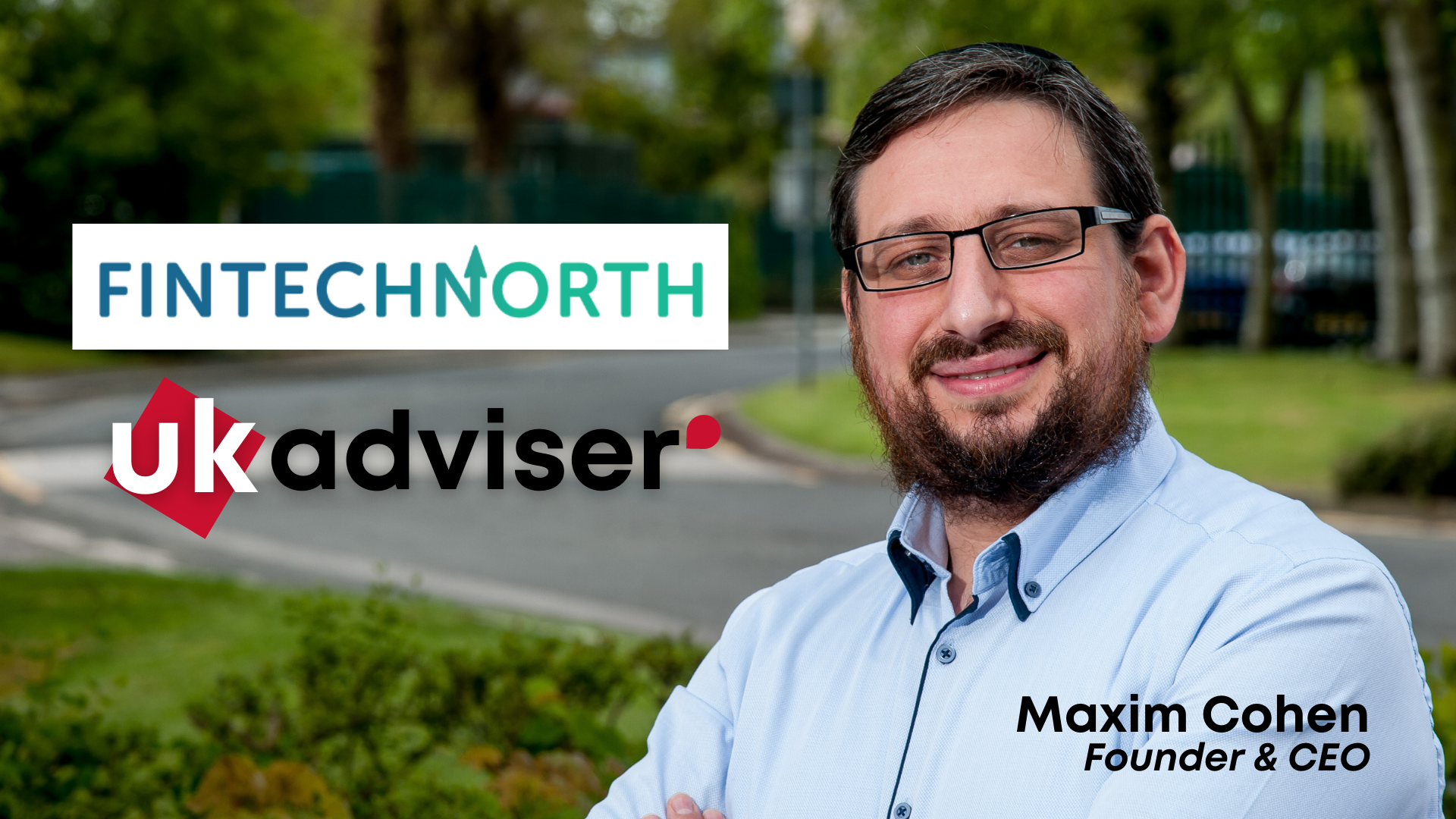 Additionally, we have produced a write up which can be found below:
–
Why did you start the business?
"I'm an accountant myself, and I just realised that all our clients required mortgage and finance advice. I suddenly realised when I was setting up my mortgage business that wondering where to start is a huge accessibility problem. Where do you start? With FCA regulations, how are you going to practice, what software you use and where do you get your clients from? It was all over the place.
"What I also realised was there was gaps in the industry. In 2018, we came up with the concept of UK Adviser which we class as a "business in a box" for mortgage and finance advisers; everything that an adviser would need to set up a successful business. But it's the ongoing support that we give them that is a key part of what we do."
"The biggest thing for us is the tech background. It's the backbone to the business. The tech that we have been developing which we call 'adviser tech' gives everything the advisor needs to grow their business. We are looking to continually develop that technology."
"There are lots of FinTech companies out there, which we embrace, and we in some ways are going down that path. However, the key difference between us is that we are not looking to replace our advisers. We want to embrace that technology to empower our advisers."
"The products that we deliver aren't necessarily your vanilla clientele, we do regular mortgages, but it's more in the specialist realm in which we ultimately position ourselves."
What problems do you solve for your clients?
The biggest problem out there is the client journey, especially in the mortgage and finance world. In some ways its very clunky, and as much as there is solutions out there to iron that out, one thing we've really tried to do is hone in on that client journey and making that as smooth as possible.
"Our technology plays a huge part in that. We've got our internal underwriters who work on making sure the process from submission to lender all the way to completion is clear; ensuring our clients always know what is going on."
"I think if we were to summarise what FinTech is there to do, it would be to give accessibility to a whole range of clients. For us, it's knowing that if clients come to us, they don't need to go anywhere else."
What do you think are the most interesting elements of FinTech and how do you see them developing?
"I think what's great is the collaboration and seeing different FinTech companies all working together. We're very involved in the start-up community, we received funding through GC Angels and entered that ecosystem as well as the NatWest Accelerator. We're still in the WhatsApp groups chatting away! It is great to see the collaboration and how we can all work together for that common cause."
"That accessibility for clients is so important. It is one of the biggest aspects of tech development as seen with challenger banks such as Starling and Monzo; they have grown exponentially as it allows clients to access banking wherever they are. Again, our biggest focus is the client journey and it's nice to see that the underlying aim of every FinTech company is to try improve that."
Who in the community would you be looking to meet? Are you looking to partner with organisations?
"We're never going to stop developing our technology. We're always going to be looking for the next partnership, how we can allow our clients at UK Advisers to benefit from other FinTech companies and how we can integrate them and have some sort of collaboration.
The keyword is the collaborative aspect. That's really what it's all about. We're looking forward to meeting other 'FinTechers' from the North at physical events!"
A big thank-you to Maxim Cohen for his continued support . UK Adviser's website can be found here.
---
Share this article...