Polish FinTechs from the City of Łódź to converge on Leeds for FinTech Norths International FinTech Showcase, as part of Leeds Digital Festival
Ryan Walsh / 20th September 2022
---
FinTech North has welcomed speakers to our events from more than 20 different countries over recent years, and this month we're delighted to be helping host a delegation from Lodz, following our participation in a FinTech conference in Poland earlier this year.
In May, Julian Wells, Director of Whitecap Consulting & FinTech North and Dan Rajkumar, Director of White Label Crowd Funding and Rebuilding Society, were invited to take part in the inaugural FinTech and E-Commerce Linking Days in the City of Łódź (prononced "Wuj"). Julian was given the opportunity to contribute and promote Northern FinTech activity at the two-day conference as part of a visiting delegation of Northern businesses, organised by the Department for International Trade.
Julian took part in the opening panel discussion accompanied by various other stakeholders in the Polish FinTech ecosystem. On the second day, Julian presented an hour-long segment on the development of the FinTech sector in the UK, both regionally and nationally; the subsequent creation of FinTech North as a regional FinTech community group and the evolution of the FinTech sector from it's London-centric beginnings into a national sector, which now spans across multiple key city regions.
The latter was oddly synonymic with the FinTech ecosystem in Poland. Whereby, as Julian identifies, the city of Warsaw was the pre-eminent FinTech hub (much like London), to now, where Poland has emerging regional clusters, such as Łódź. If anything, this revelation of parallelism can only be a good sign for the City of Łódź, as if the development of the regional clusters of Fintech we're seeing in the UK is anything to go by, the projected growth of cities such as Łódź could be astronomical.
Though Łódź has a wealth of established financial services brands, tech firms, FinTech's, Universities and investors present in their FinTech ecosystem, a key challenge for the City of Łódź corporation is to increase the amount of engagement and collaboration in the ecosystem, and to enable a paradigmatic shift from a competitive relationship with the FinTech cluster in Warsaw, to a more complimentary one.
Furthermore, it became apparent that the City of Łódź corporation have ambitions to enhance the awareness and attractiveness of Łódź as an international FinTech venue. Couple this with FinTech North's objectives to not only develop the Northern FinTech ecosystem, but to assist in the development of UK FinTech as a whole; it became clear that working together on an event could be mutually beneficial for all parties. It's our time to return the favour!
To read more about our time in Łódź and a more in-depth background into the Polish FinTech ecosystem, we'd hugely encourage checking out the news article, here.
Following on from our visit to the city of Łódź, we're excited to welcome a delegation of Polish Tech FinTech companies to the North on the 29th of September, as part of Leeds Digital Festival, alongside partners Squire Patton Boggs. The event aims to not only repay the kind hospitality we experienced in Poland, but also to help foster the creation of links between the Polish Tech & FinTech ecosystem as well as the North of England's. The visiting companies will be sharing their proposition to a room full of enthused players in the sector. We can't wait to hear from:
Goodylabs
Incubly
iTechArt Group
New Horizons Capital
BinarApps
MakoLab
Liki Mobile Solutions
Not only that, but we're delighted to host a range of UK-based organisations operating in the vast and multi-faceted world of UK FinTech, such as:
Equiniti
Leeds Building Society
Squire Patton Boggs
xDesign
We're beyond excited to provide a platform that welcomes a unique and wonderfully diverse melting pot of stakeholders from both the Polish and Northern England FinTech ecosystems. We're certain the event will exemplify the stunning growth and development of regional clusters not only in the UK, but internationally.
So, why not join us?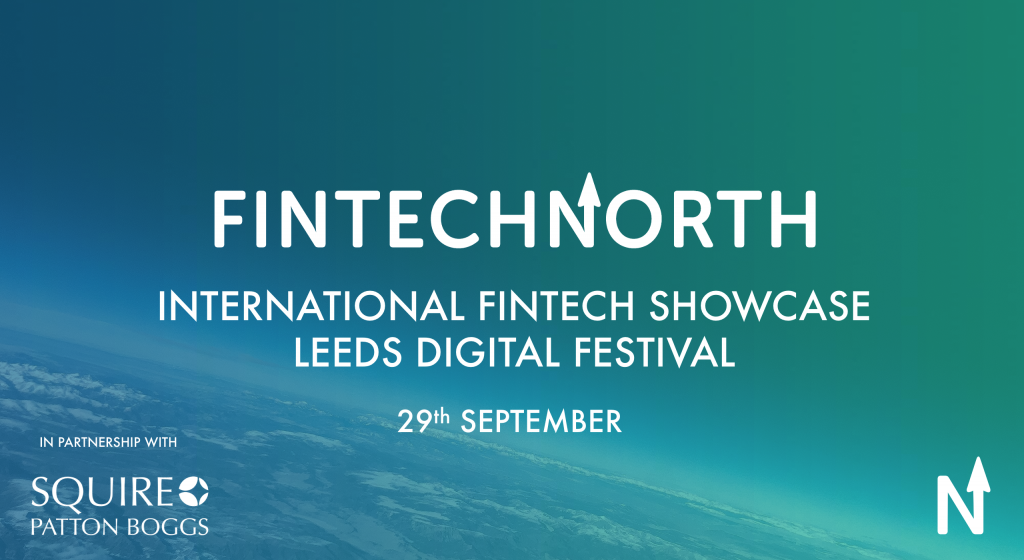 Tickets for the International FinTech Showcase can be purchased here. Attendees can expect lunch, refreshments and excellent networking opportunities across the day.
Do zobaczenia wkrótce!
(See you soon!)
A huge thanks to our partners, Squire Patton Boggs, for their continued support and for providing the venue for the event.
---
Share this article...