Re-watch: Leeds Open Mic FinTech Showcase 30/09
Joe Roche / 30th September 2021
---
On the 30th September, as part of the Leeds Digital Festival, FinTech North brought the northern FinTech community together virtually for an Open Mic FinTech Showcase.
The format was simple – we reached out to the community and asked anyone with a FinTech business or idea to pitch and present. This offered the community the chance to get feedback on a business or idea, put a call-out for collaboration or update the community on some of the work they're doing in FinTech.
We were delighted to feature several FinTechs new to FinTech North, including companies from Manchester, Newcastle, Hull and Grimsby.
We recorded the event, so if you weren't able to join us live you can catch up. Just click here to view the recording and scroll down to see speaker timings!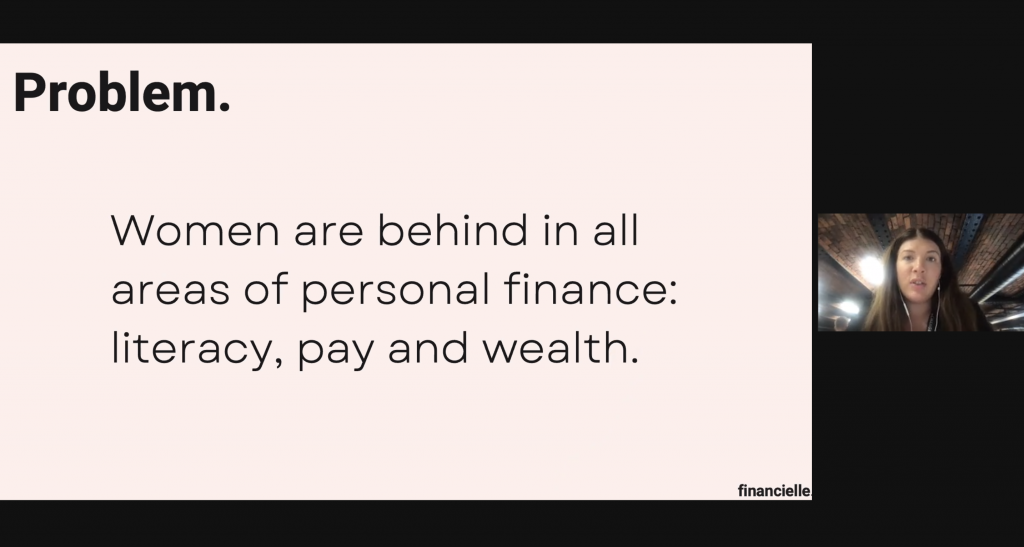 Open Mic Showcase Timings
Maria Phillips, Founder, Bridge RegTech: 00:04:23
Gary Woodhead, Founder & CEO, Curveblock: 00:09:20
Laura Pomfret, Co-founder, Financielle: 00:14:56
Harry Rix, Founder, Expensemate: 00:23:27
Siddesh Iyer, Founder & CEO, SportFin: 00:29:32
Robert Norvill, Founder, Concordance: 00:34:31
Mark Melvin, Director, Infinity Works: 00:40:59
Ciaran Savage, Founder, Card Industry Professionals: 00:46:32
Jake Fox, Founder, Paperound: 00:54:33
Will Smith, Co-founder, Tred: 01:02:23
Chris Winn, Ecosystem Manager, Barclays Eagle Labs: 01:05:50
Derren Powell, Director Business Development (FinTech & EMI),  Mastercard: 01:09:26
Justin Urquhart-Stewart, Director & Co-founder, Regionally: 01:16:55
(Looking for Funding? Check out Regionally's General Flyer)
Richelle Schuster, Head of Programme Innovation & ide@ BUILD Lead, Leeds City Council: 01:23:30
Matt Wart, Client Services Director – Northern England, xDesign: 01:28:00
(View Matt's presentation slides – xDesign intro )
Dan Graf, Founder, earth chain: 01:37:11
Kate Patton, Entrepreneur Engagement Manager, Tech Nation: (Click here to watch Kate's address)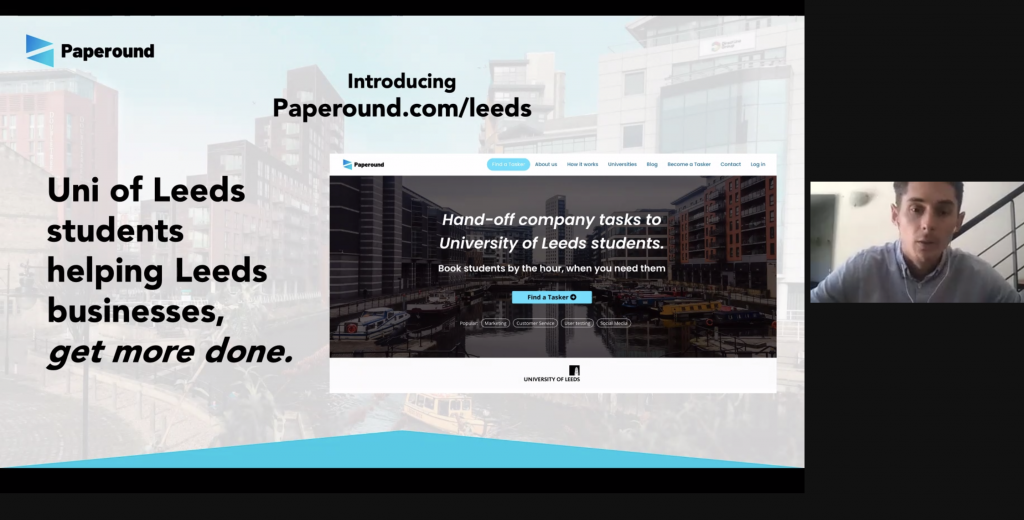 Our thanks to all of our speakers for participating in the showcase. We look forward to working with and supporting you all in future!
For any enquiries about Partnerships, Speaking, Sponsoring or Hosting opportunities, please contact our Engagement Manager Joe Roche (joe@fintechnorth.uk).
---
Share this article...