RSM to host webinar, 'Navigating the tax changes in the gaming industry' June 6th
Ryan Walsh / 15th May 2023
---
We know there's real overlaps between FinTech and Gaming, and on the back of our FinTech x Gamification event last October, there's certainly a segment of our community that should find this event of real interest.
We're therefore delighted to share a webinar event, hosted by international audit, tax and consulting firm and FinTech North partners, RSM, that attempts to navigate and understand the complexities of tax for gaming businesses, taking place from 12:30pm to 13:30pm on the 6th of June.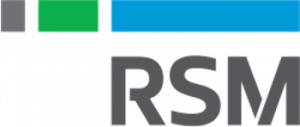 Join RSM's team of Interactive Entertainment experts to explore and discuss VAT issues, the changes to the R&D landscape and Video Games Expenditure Credit. The event will also cover an update on the key areas that might impact your gaming company, in the backdrop of the Spring Statement announcements, including:
• A spotlight on the world of tax and what to expect over the year ahead at a corporate level;
• The change from VGTR to VGEC (Video Games Expenditure Credit) and what it means for your gaming business;
• Understanding the most significant changes to the R&D landscape since 2000 and the need to prepare to avoid missing out on vital reliefs; and
• VAT – updates around the treatment of NFTs, digital market places and the impact of the electronically supplied service rules.
This is a great opportunity for those working in the Gaming industry to learn more about how the tax changes will impact their business, whilst providing a platform to share their questions, experiences and views. 
For more information and to register, click here.
---
Share this article...