Startup Sherpas to launch 'Time Machine for the Financial Services Industry' report May 24th
Ryan Walsh / 15th May 2023
---
FinTech North is delighted to support innovation and start-up training providers for Generation Alpha, Startup Sherpas, with their new 'The Time Machine Report for the Financial Services Industry' launch event. The challenges associated with skills and talent are acutely felt in regional FinTech sectors, making this event more relevant than ever.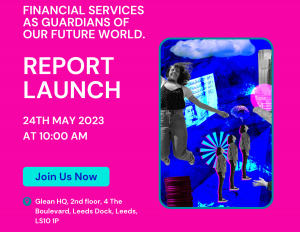 The publication came to life as part of Startup Sherpas' initiative to create a generation of trained innovators who can solve the world's most pressing challenges. This Spring, 100 teenagers from the Leeds City Region were tasked with 'inventing the future of Financial Services.'
The initiative saw over 700 ideas created by Generation Alpha teenagers from a dataset of over 5,000 data-points and 100+ customer interviews with Generation Z. This has since developed into the 'The Time Machine Report for the Financial Services Industry', showcasing:
How FS can engage with Gen Z and Gen Alpha.
The key trends to succeed with Generation Alpha.
The whitespace for new products.
The priorities to address now: Financial Literacy & environmental transparency.
How to bring diverse and inclusive talent into the industry.
The launch is set to take place at Gleam HQ on Leeds Dock at 10am, May 24th, as part of Climb Festival 2023. It'd be great to see the FinTech North community attend, and to celebrate the brilliance of our next generation of innovators. For more information and to register, click the link here.
---
Share this article...