STELLAR LINEUP REVEALED FOR FINTECH NORTH'S HOMECOMING
Tom Connell / 17th May 2019
---
The fourth annual FinTech North Leeds conference is set to be the biggest yet
The full agenda has been announced for FinTech North Leeds, with the Financial Conduct Authority, Bank of England, Tech Nation, FinTech Scotland, Mastercard, BJSS and First Direct just some of the organisations featured on the line-up, following a sell-out event in Manchester last month.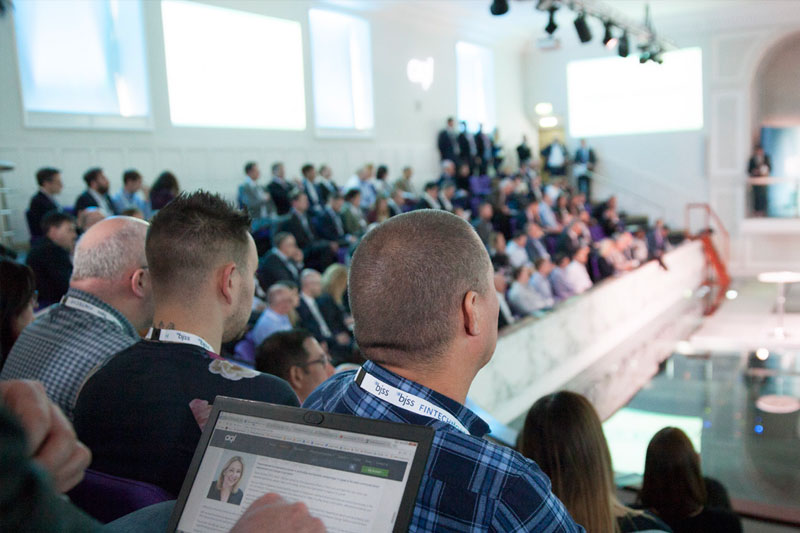 The second in a series of conferences held across the North this year, FinTech North Leeds 2019 will take place on Thursday 23rd May at Cloth Hall Court in central Leeds. It will bring together business leaders and policy and decision makers across the public and private sectors, governments, regulatory bodies, universities, and UK FinTech hubs, alongside some of the most well-established media, financial services and tech firms from across the region and nationally.
Over 300 delegates from across the UK and internationally are expected for a day of speeches, panel sessions, networking, and showcases.
Following a networking breakfast and an opening address by Chris Sier, the Chairman of FinTech North and FinTech Envoy at HM Treasury, delegates will hear from high-calibre speakers including the Financial Conduct Authority on innovation in a regulated environment, Tech UK about tech trends in financial services, and Tech Nation about FinTech start-ups and regional initiatives.
Also addressing the room will be Gregor Dobbie, UK Managing Director of Vocalink, a Mastercard company, who will be discussing the future of payments.
Gregor Dobbie commented:
"The UK is a world-leader in FinTech and we have a vast amount of home-grown expertise around the country. At Vocalink, we know technology is central to the future of both the payments system and wider financial sector and, as an employer in Harrogate, we're passionate about supporting our local entrepreneurial community. We're delighted to be sponsoring FinTech North for the third year in a row and being part of this important initiative."
In the afternoon the conference split into three "streams", to allow delegates to participate in deep discussions that are most relevant to them.
The first will be hosted by the FinTech North team and will include a range of FinTech topics such as growth, diversity, and funding. The second, hosted by financial administration company Computershare, will focus on FinTech in the mortgage industry, while the third stream, hosted by DAC Beachcroft, will cover the numerous RegTech initiatives impacting on financial services.
Each of the separate streams will include a panel of experts from organisations such as Yorkshire Building Society, Nationwide, CYBG, Financial Conduct Authority, EY, Bank of England, and a number of innovative FinTech firms including Mojo Mortgages, TruNarrative, and RecordSure.
May's event will be the fourth annual FinTech North Leeds Conference. The first FinTech North conference took place in the city in 2016. Since then, FinTech North has expanded across the entire region with 36 conferences, seminars and showcases being held in locations including Manchester, Liverpool, Bradford, Harrogate, and Newcastle.
FinTech North was established in 2016 as a non-profit organisation by Whitecap Consulting and White Label Crowdfunding. It aims to bring together and support the northern FinTech community.
Julian Wells, director of Whitecap Consulting and FinTech North, said:
"The Leeds event is set to be the biggest FinTech North Conference yet, and that is really a testament to the way FinTech North community and our partners elsewhere in the UK and beyond, have pulled together to support and facilitate local FinTech.

"The north is full of established financial services companies and exciting start-ups and momentum has been quickly building across the whole region. In April, we hosted our sold-out FinTech North Manchester Conference. We're building on that success to create a really exciting conference in Leeds this month. We aim to help local organisations benefit from the expertise of speakers and panellists, opportunities to network, form partnerships, and even help to influence policy."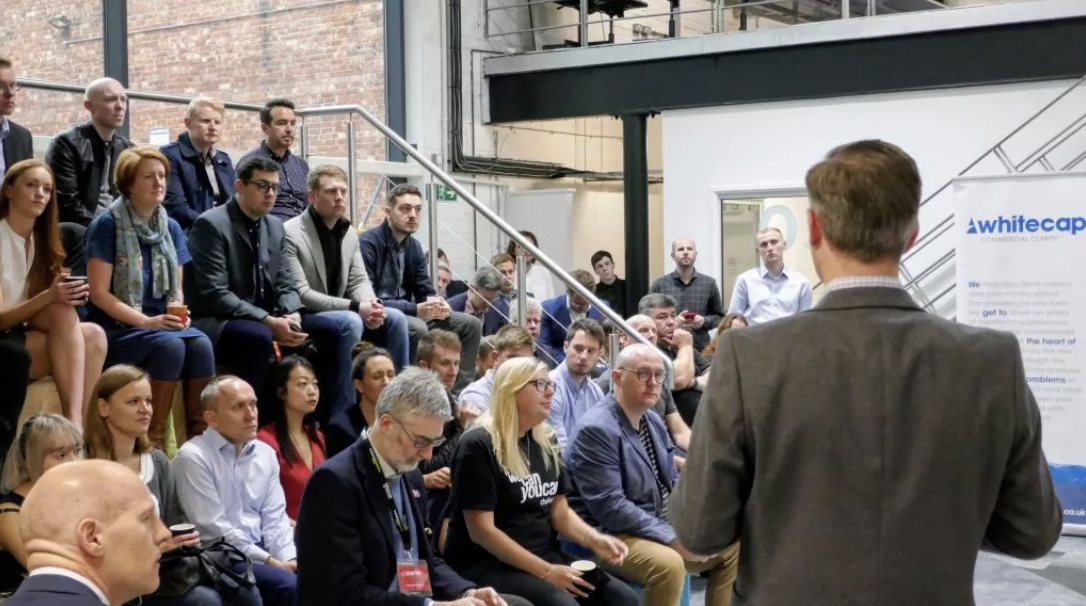 During UK FinTech Week, it was announced that FinTech North has partnered with Innovate Finance and FinTech Scotland to form the FinTech National Network. The partnership was created to foster collaboration between these regional FinTech hubs and is expected to expand to include other regions in future.
Steven Ingledew, CEO of FinTech Scotland, who also spoke in Manchester, will be appearing at the Leeds event to share the story of the Scottish FinTech ecosystem to date.
He commented:
"The FinTech North Manchester conference was an excellent occasion bringing together FinTech innovators and participants from across the community in an engaging, dynamic and interactive event.  

"It is a privilege to be part of this exemplary FinTech conference with its inspiring people and vibrant atmosphere."
This year's conference will take place at Leeds Beckett University's Cloth Hall Court.
FinTech North Leeds 2019 is proudly supported by BJSS, the High Commission of Canada, Computershare, DAC Beachcroft, Deloitte, Equiniti, Leeds City Council, and Squire Patton Boggs.
---
Share this article...