The Coder's Guild to provide free Tech Skills training in the North
Joe Roche / 25th January 2022
---
The Coder's Guild are working with West Yorkshire Combined Authority and other Northern public sector partners to help bridge the digital skills gap, bringing new skills to the tech industry in the area.
After the success of our last delivery of short courses, the Guild are once again delivering the popular: Essential Skills For Your Tech Career.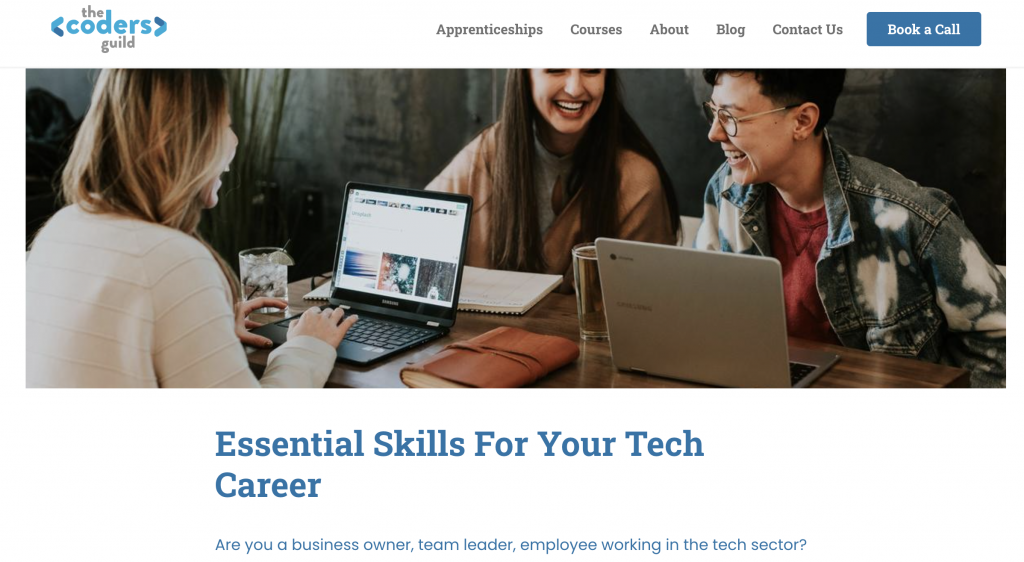 Essential Skills For Your Tech Career
Essential skills for your tech career is designed to bolster your skillset and supercharge your career prospects adding instant value to your team. Hot subjects like Cyber Security, Accessibility and User Focus; fundamental concepts like Agile Planning and Defining an MVP; as well as core skills in communication and presentation.
If you or your staff would benefit from some fully-funded digital skills training, apply today. We only have a few spaces left. If you know of anyone who might be interested in some fully funded training, please pass the message along.
Click here to apply in Greater Manchester
Click here to apply in Yorkshire & Humber
To find out more and apply, check out this article from the Coder's Guild:
https://thecodersguild.org.uk/course-directory/essential-skills-for-your-tech-career/
---
Share this article...