Agenda
---
Breakfast & Networking
8:15 am Breakfast & Networking
---
FinTech in the North
9:00 am FinTech North
Julian Wells - Director, Whitecap Consulting & FinTech North
9:05 am Welcome from the Chair
Chris Sier - FinTech Envoy, HM Treasury
9:20 am MIDAS
Rachel Eyre - Business Development Manager, Financial & Business Services, MIDAS
9:40 am Pro Manchester
Ilona Alcock - Sector Group Manager , pro-manchester
9:55 am North Invest
Charlotte Scott - Entrepreneur Coach , North Invest
10:10 am Building Societies Association
Rob Thickett - Digital Policy Officer, Building Societies Association
10:30 am Coffee & Networking Break
---
International FinTech showcase
11:00 am Findity (Sweden)
Samir El-Sabini - COO, Findity
11:15 am PayMe (Israel)
Adam Kogan - Co-Founder, PayMe
11:30 am StockRepublic (Sweden)
Fabian Grapengiesser - CEO, StockRepublic
11:45 am Fexco / RDI Hub (Ireland)
Liam Cronin - CEO , RDI Hub
12:00 pm Veriff Inc (Estonia)
Kristo Koppel - Sales Associate, Veriff Inc
12:20 pm Lunch & Networking Break
---
Northern FS & FinTech Showcase
1:30 pm AJ Bell
Andrew Teale - Head of Innovation, AJ Bell
1:42 am Barclays
Phill Stubbs - Product Owner, Ventures Technology , Barclays UK Ventures
1:54 am BJSS
Matt Whalley - Head of Delivery, BJSS
2:06 pm Computershare
Paul Fryers - Managing Director, Topaz, Computershare
2:18 pm CYBG / Virgin Money
Allan Doyle - Partnerships, Group Corporate Development, CYBG / Virgin Money
2:30 pm Finch Insurance
Mark Robinson - Client Director, Finch Insurance
2:42 pm NCC Group
Jamie MacKay - Head of Innovation & Product Strategy, NCC Group
2:54 pm Raisin UK
Lee Stretton - Chief Operating Officer , Raisin UK
3:06 pm RBS
Jane Watt - Innovation and Strategic Initiatives, RBS
---
International FinTech Panel Q&A
3:30 pm
Samir El-Sabini - COO, Findity
Liam Cronin - CEO , RDI Hub
Kristo Koppel - Sales Associate, Veriff Inc
Adam Kogan - Co-Founder, PayMe
Fabian Grapengiesser - CEO, StockRepublic
4:00 pm Networking & Drinks
---
International FinTech Showcase, North West
Was held at.
---
thestudio
The Hive
51 Lever St
Manchester
M1 1FN
E: info@fintechnorth.uk
T: info@fintechnorth.uk
Our Events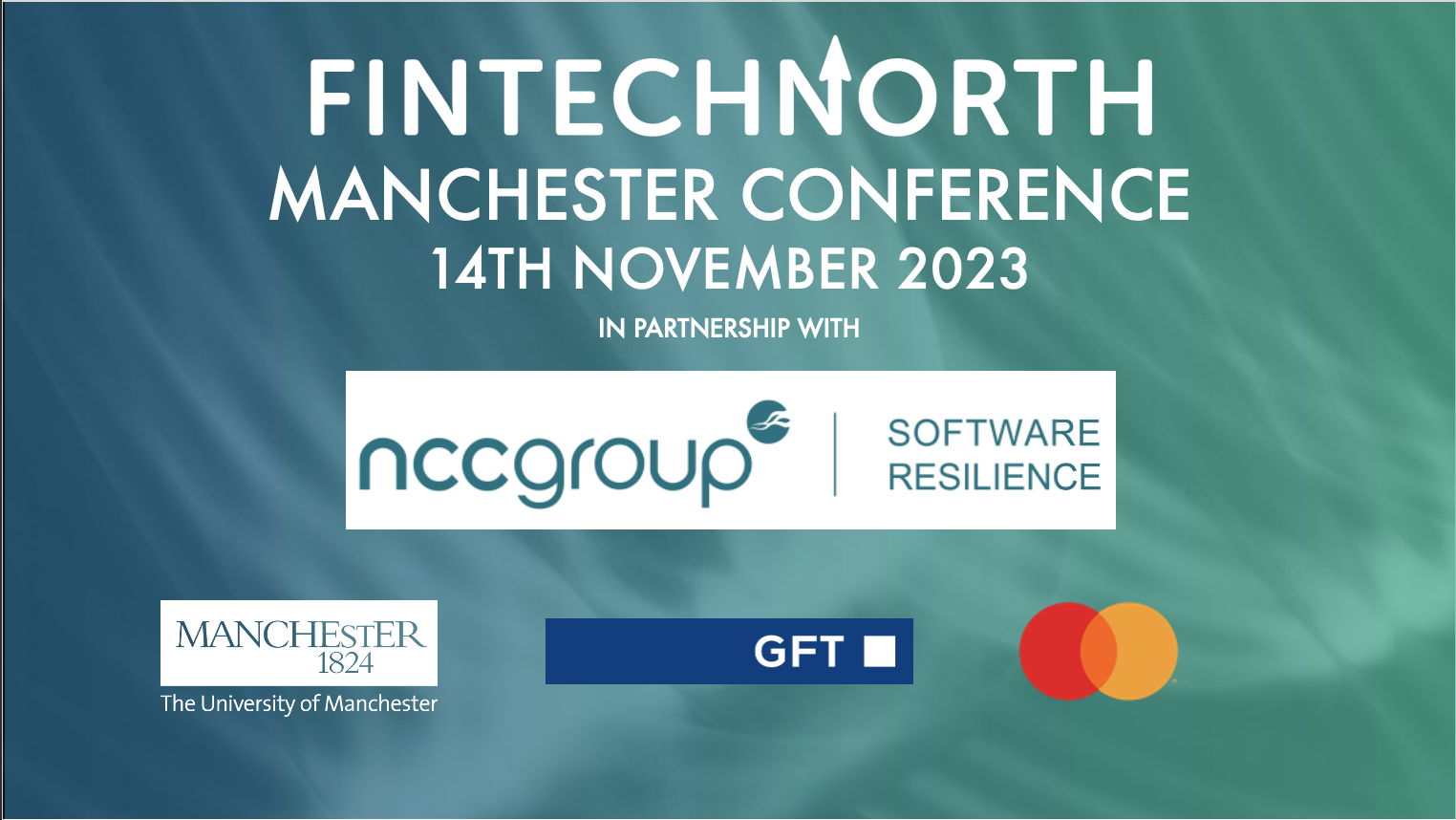 14/11/2023 8:00
Manchester Conference 2023
EARLY-BIRD TICKETS AVAILABLE NOW - Our sixth-annual Manchester Conference arrives this November 14th!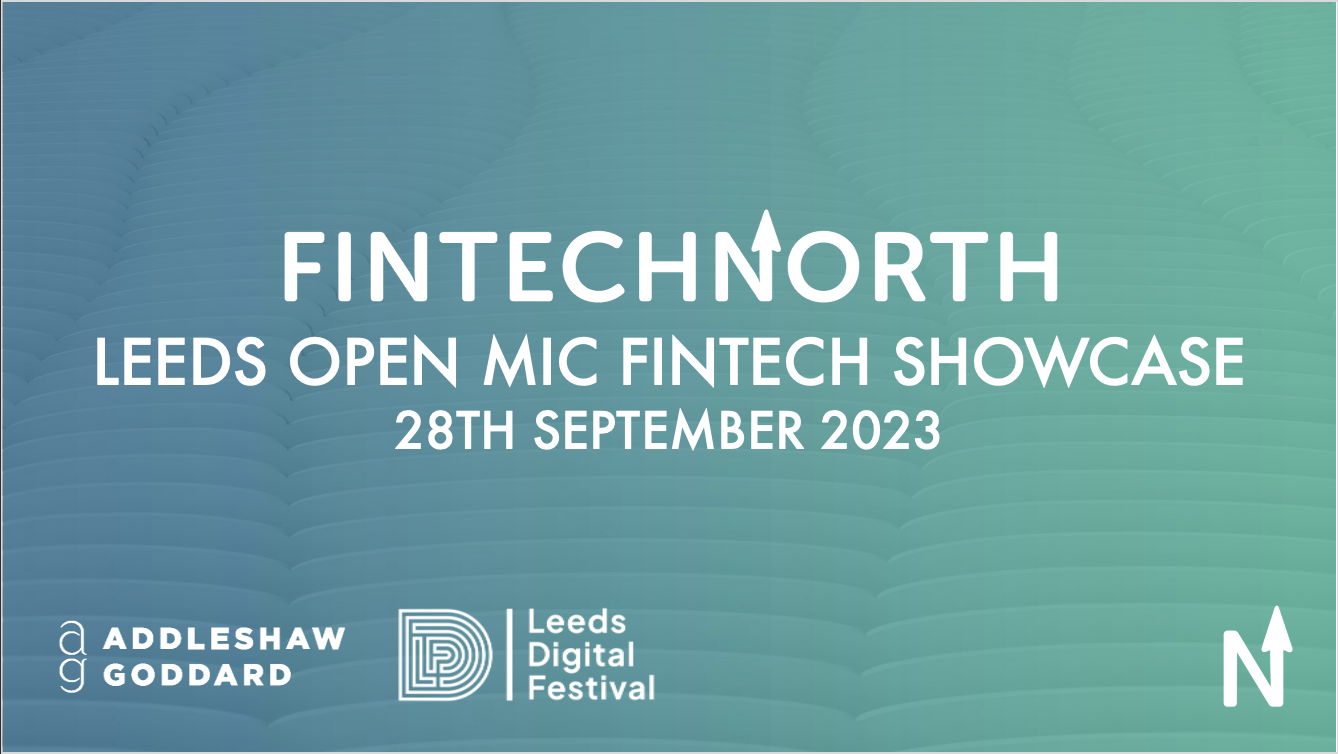 28/09/2023 9:30
Leeds Open Mic FinTech Showcase
As part of Leeds Digital Festival, we're delighted to invite you to our Leeds Open Mic FinTech Showcase, this September 28th!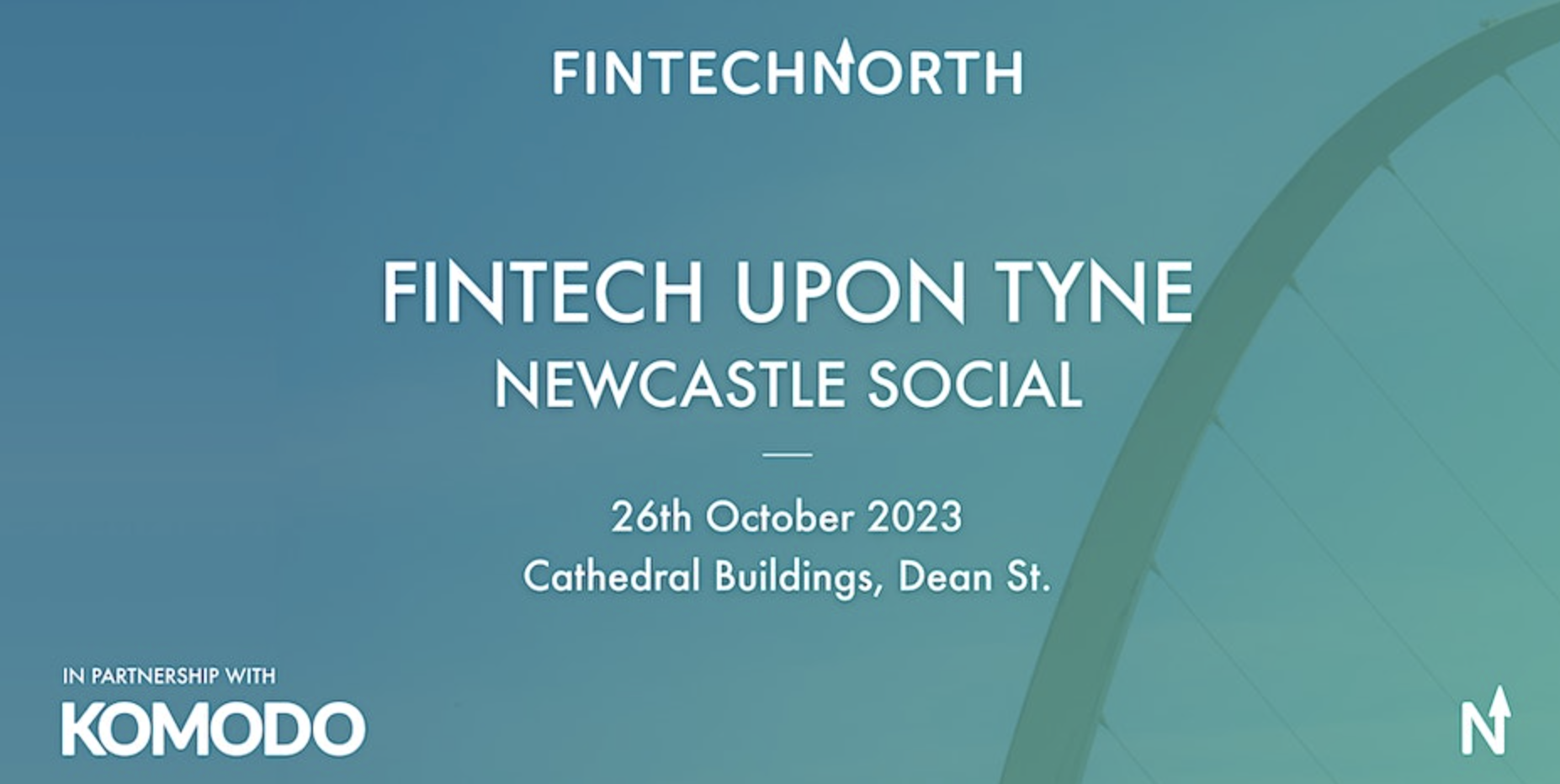 26/10/2023 4:00
FinTech Upon Tyne: Newcastle Social
We're taking our FinTech social series to Newcastle!