FinTech North
The Future of Mortgages
21/10/2021 11:00
---
In partnership with AI and Machine Learning specialists Sandstone Technology, we are delighted to host our second deep dive into the Future of Mortgages.
FinTech has long had the potential to transform the financial road to home ownership via a combination of new technology, new business models, and collaborations between FinTech innovators and established mortgage lenders.
Disruptive startups are finding new ways to process mortgage applications and are redefining the concept of a mortgage entirely. For many borrowers, the mortgage process can feel very daunting and long winded. Incumbent Financial Services organisations still have very manual workflows for processing mortgage applications. In response, innovative Northern FinTechs are creating new technologies to streamline mortgage processing journeys to improve the end user experience.
On the 21st October at 11am, we will bring together mortgage innovators and technology specialists to explore how FinTech is transforming the financial road to home ownership. We can't wait to hear from:
Matt Woffindin, Head of Customer Office UK & Rahim Saddique, Senior Business Analysis, Sandstone Technology
Karina Hutchins, Head of Mortgages, OpenMoney
Maria Harris, Founder, Digital Cat Consultancy
Matthew Elliott, CDO & Co-founder, Nivo
Gary Woodhead, CEO, Curveblock
We will ask our speakers:
What are the latest market trends?
How is FinTech effecting the mortgage market?
What innovations and emerging technologies are we now seeing?
How is AI impacting the journey to home ownership?
We will answer these questions and more at this event, which will feature speakers from many of the change-makers in FinTech across the north, as well as some guests from further afield.
To find out more and explore opportunities for getting involved with this event, or to speak about our Partnerships, please contact our Engagement Manager Joe Roche (joe@fintechnorth.uk).
Our Events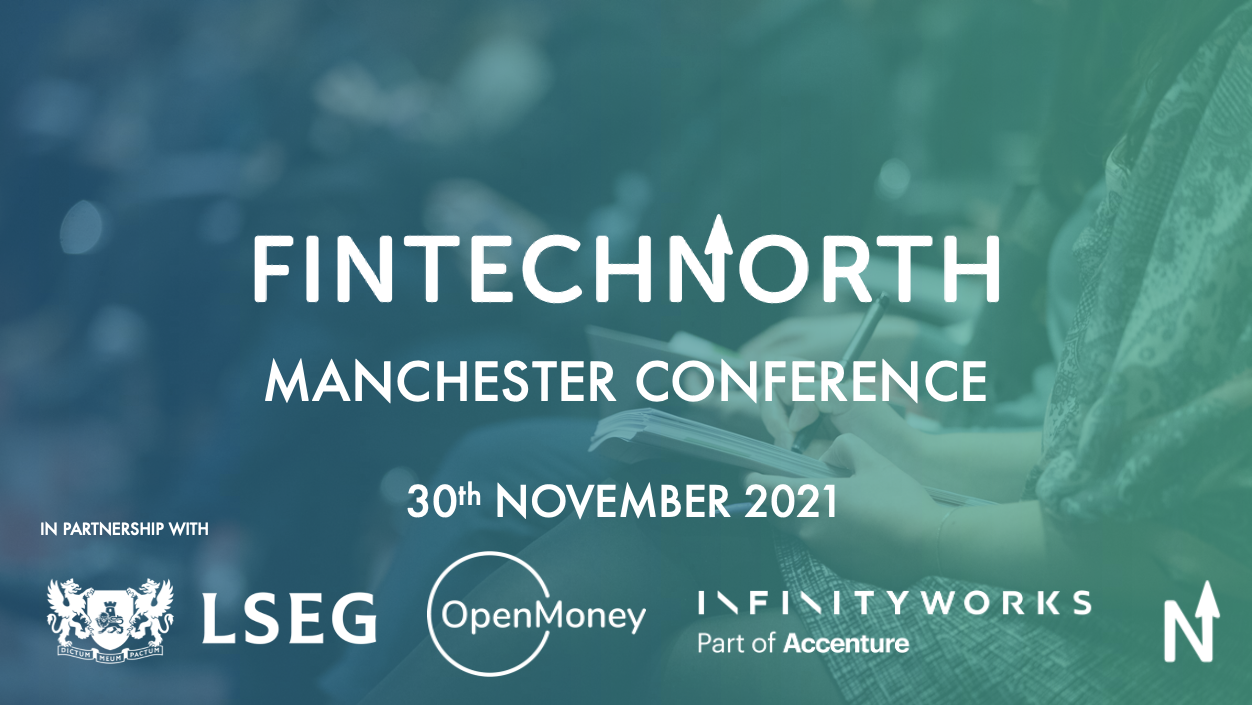 30/11/2021 9:00
FinTech North Manchester Conference
FinTech North returns to face-to-face events! Register now for our upcoming Manchester Conference!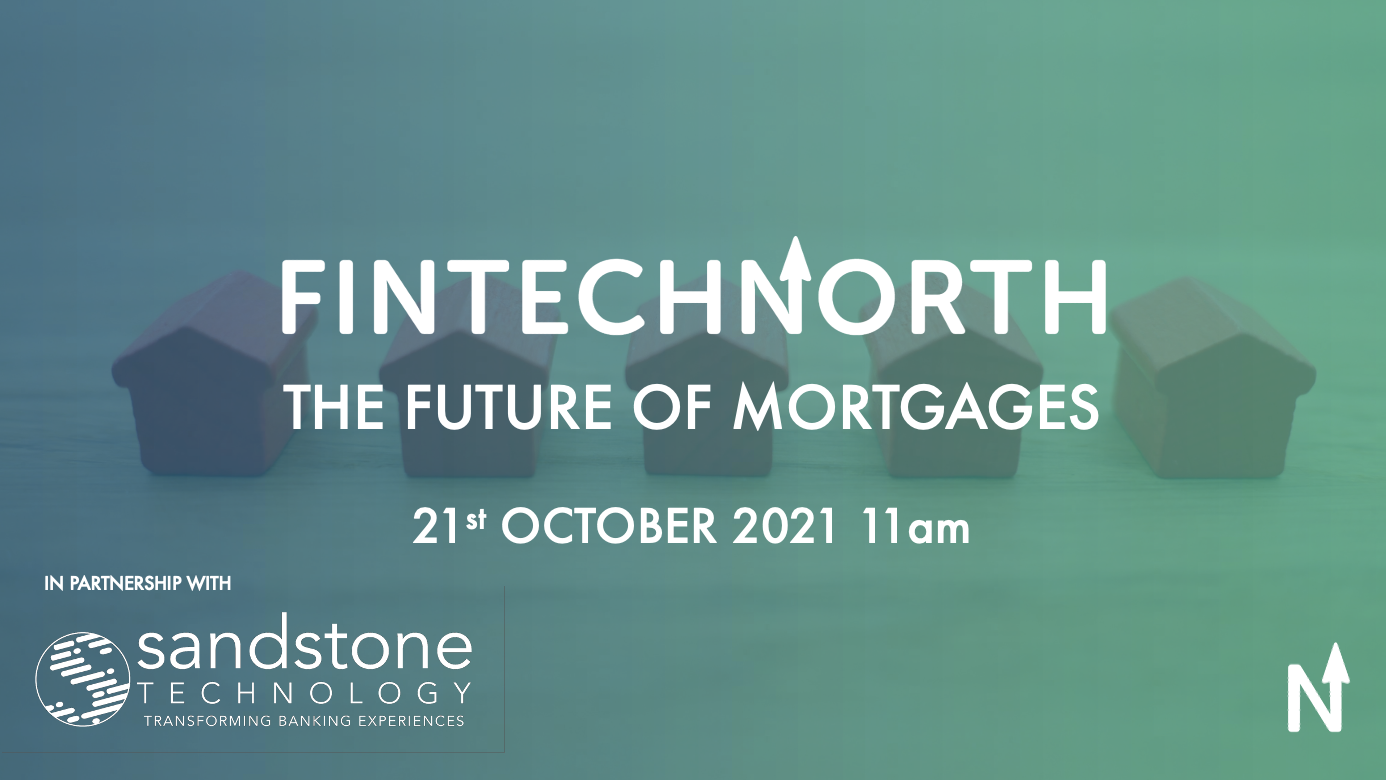 21/10/2021 11:00
The Future of Mortgages
Join Sandstone Technology and FinTech North for our latest exploration of the Mortgage market and the impact of emerging technologies.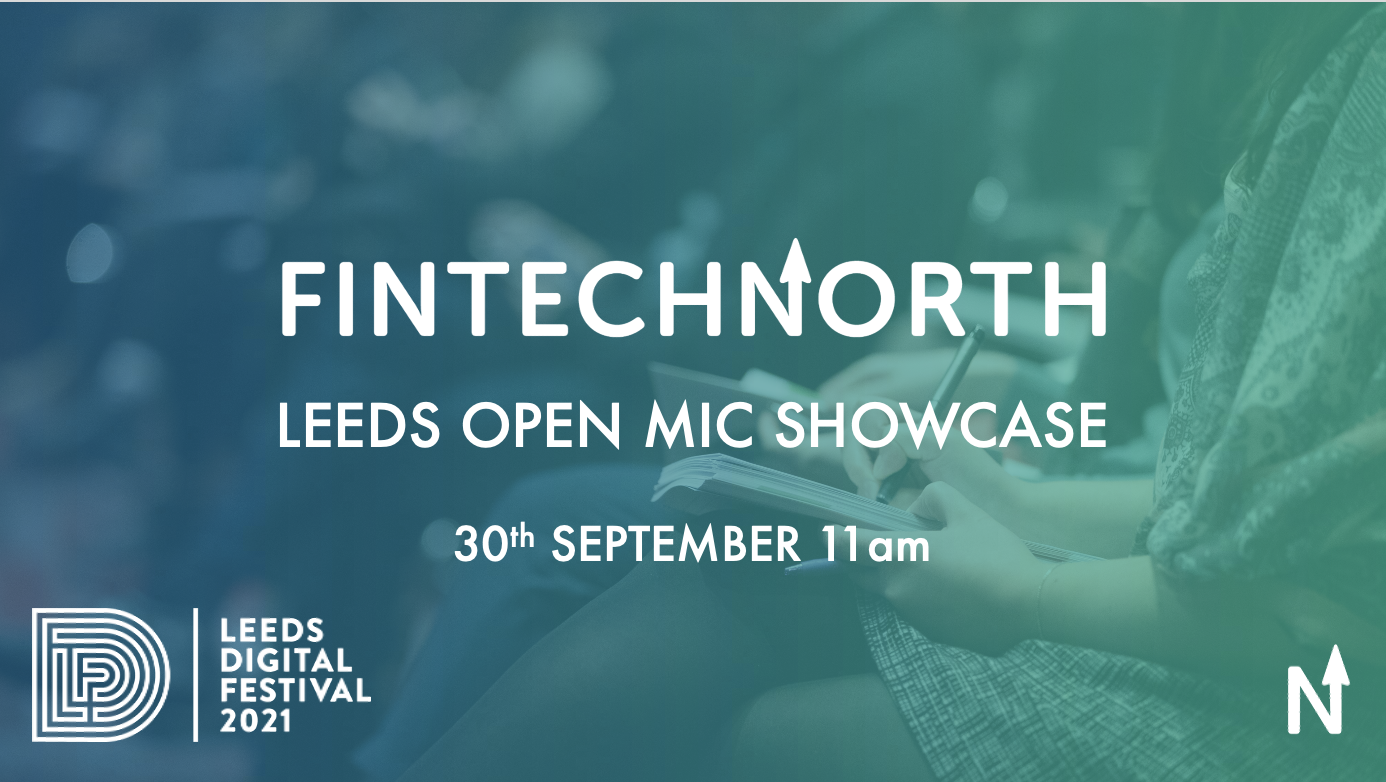 30/09/2021 11:00
Leeds Open Mic Showcase
Join us as we showcase the Leeds FinTech ecosystem as part of Leeds Digital Festival!